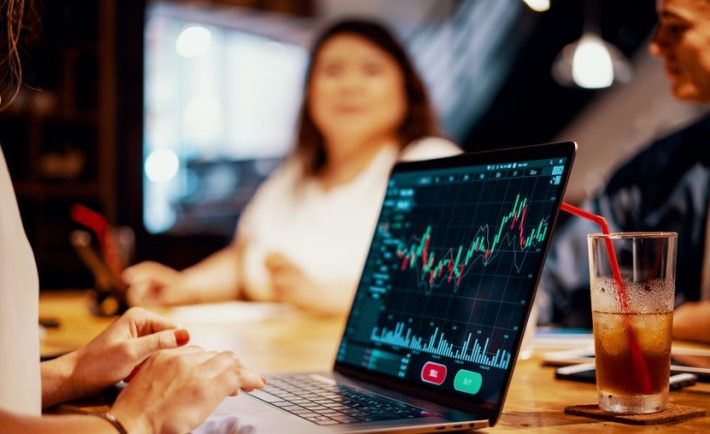 Image Credits: Forbes
The tighter measures made known by the Ministry of Health (MOH) yesterday (14 May) probably came as a shock to many.
However, it's absolutely necessary in response to the spike in COVID-19 community cases recently. As we gear up to work from home, there are also daily and social routines to make adjustments to.
In terms of investments, Singapore shares aren't looking that good. With the latest restrictions announced, investors are reacting accordingly.
Straits Times Index (STI) fell more than 3% initially
After the news report, the benchmark STI dropped by 3% before closing down at 2.2% or 3,055.02 points. Since 8 March, the decline on 14 May marks STI's lowest level.
DailyFX's strategist Margaret Yang commented that the market is not ready for the newly set COVID-19 measures, considering that the social gatherings group limit was only cut from eight to five people just a week ago.
"On the economic level, there will also definitely be some adverse impact on the services and travel sectors," she added.
To that, IG's market strategist Yeap Jun Rong said that the current situation had cast doubt on the pace of economic recovery ahead. Since a significant portion of STI's constituents is cyclical, the economic cycle will have a massive impact on its numbers.
Aviation-related counters most badly hit
It's probably not a surprise that the aviation-related counters are the ones most affected.
To give you some numbers, Singapore Airlines (SIA) fell 5.7% to an 11-week low of S$4.50, while flight caterer SATS plunged 3.9% to S$3.69. Integrated resort operator Genting Singapore also dropped 3.1% to S$0.79.
Ms Yang noted that investors were hoping for the vaccine roll-out to spur economic recovery and border reopening. But with Singapore now reversing, this means that it will probably take more time for the aviation industry to get back on track.
What's next for the stock market?
According to CMC Markets analyst Kelvin Wong, the unlinked community cases will play a vital part in deciding how the stock market will react for the rest of May. Should it see an increase, more stringent measures may pass and, travel-related stocks will further weaken.
While it is too early to comment, Mr Yeap expects retail, hospitality, and entertainment-related stocks to come under pressure if the COVID-19 situation continues to spiral downward in Singapore.
"That said, the overall downside impact may be limited considering that prompt action was taken to limit the virus spread and more than 20% of Singapore's population has been fully vaccinated," he added.