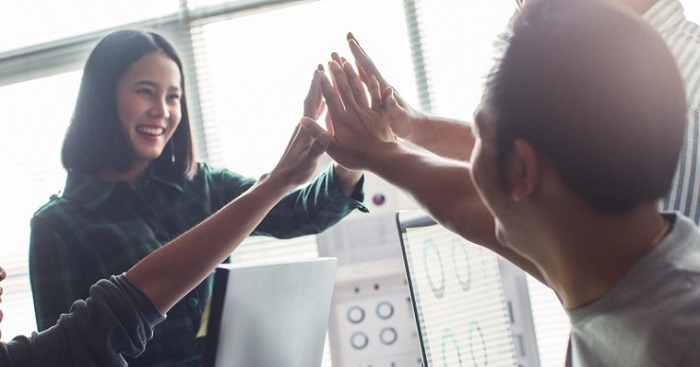 Peer-to-peer lending, or P2P lending, utilizes technology and big data to connect investors and small and medium-sized enterprises (SMEs) looking for business funding. To investors, it provides them with an opportunity to earn passive income by financing business loans for SMEs.
In Southeast Asia, P2P lending has witnessed significant growth in recent years, led predominantly by Singapore. To date, around 60 platforms are currently operating in the online lending and crowdfunding space, which have become an increasingly popular alternative investment option.
If you're wondering how you can take part in investing with P2P lending, Funding Societies would be a great place to explore. As of January 2019, Funding Societies has onboarded more than 85,000 investors across Singapore, Indonesia and Malaysia and provided more than S$350 million worth of investment opportunities in crowdfunded loans.
Here are four things you can expect when investing in P2P lending through Funding Societies.
1 / Investments with short tenors
Funding Societies offers three investment products: Business Term Loan, Invoice Financing, and Property-Backed Secured Loan. Business Term Loan allows you to make investments by financing SME loans with tenors ranging from 1-12 months. In return, you will receive monthly repayments of principal and interests. You can maximize your returns by reinvesting your repayments to new loans.
Meanwhile, with Invoice Financing, SMEs would be able to cash out by pledging their invoices to Funding Societies. Invoice Financing has a shorter tenor, which generally lasts for only 30-120 days with a one-time repayment of principal and interest at the end of the tenor.
With Property-Backed Secured Loan, investments are secured by a property (residential, industrial, or commercial). Different from the other products, Property-backed Secured Loans offer security in the form of property as a collateral, and is a good option to add diversification to your investment portfolio.
2 / Potential returns up to 14% p.a.
As an investor, the returns you get from your P2P lending investments come in the form of interests paid by SMEs.
Given that P2P loans are generally more flexible in its tenor and SMEs that get financing from Funding Societies have shorter or imperfect operational track records, interest rates are determined accordingly based on risk, in the range of 8-18% p.a.. Higher risks typically come with higher returns, so investors should invest based on their appetite for risk.
3 / Regular updates from the platform
Expect to get regular updates from Funding Societies as an investor on the platform! With every important event or update, the platform sends alerts via email or in-app notifications so that investors are constantly kept up to date with us.
For instance, whenever there is an upcoming loan for crowdfunding, investors will receive an email notification. In the event of late repayment or if there's an update for specific loans, Funding Societies will also communicate in the quickest and most transparent way. So make sure you switch on your app notifications for any important alerts!
If you need any further clarifications, Miyu, Funding Societies' very own chatbot, and our customer experience (CX) team will be happy to answer all of your questions via live chat. Or call us at 62210958 to have a quick chat with our team.
4 / Well-designed User Interface (UI)
Investors should be able to review their portfolios easily. That's why Funding Societies has improved its website and mobile app to provide details of your investment portfolio in a clear and concise manner.
As an investor, you can review your portfolio, change your auto-invest settings, crowdfund a loan, and even use the live chat feature — all in one mobile app! It's so simple, convenient and efficient, which is why 80% of Funding Societies' investors are investing on the go.
Got more questions? Ask Funding Societies on 24 January 2019!
Funding Societies is hosting an investor event on 24 January 2019 evening to share more details and insights of how P2P lending works on its platform. You'll also be able to meet the team and get to ask them all the questions.
Date: 24 January 2019, Thursday
Time: 6.30pm – 9pm
Venue: Lowercase Cafe @ 1 McNally Street (Rochor MRT)
Sign up for the event here.
This article is adapted from this article which first appeared on Funding Societies' blog.
Disclaimers:
This article is contributed by Funding Societies.
It should not be construed that Moneydigest is endorsing this article or any of the products and services provided by Funding Societies.
Nothing in this article should be construed as constitute or form a recommendation, financial advice, or an offer, invitation or solicitation from Funding Societies to buy or subscribe for any securities and/or investment products. The content and materials made available are for informational purposes only and should not be relied on without obtaining the necessary independent financial or other advice in connection therewith before making an investment or other decision as may be appropriate.