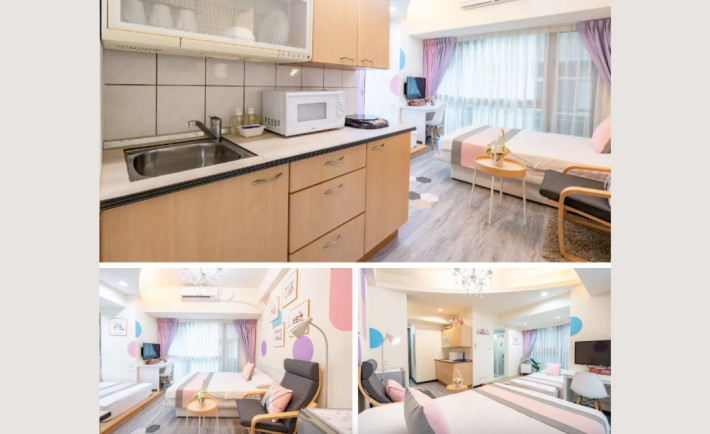 Thinking about a getaway to the ever-famous Ximending district in Taipei City without spending too much on accommodation?
We've got you covered with these top accommodations that won't cost you more than $83/night so you can save up for all the shopping and mouth-watering street food that Ximending is famous for.
Ready to discover places to stay in Taipei's trendiest tourist district?
Let's go!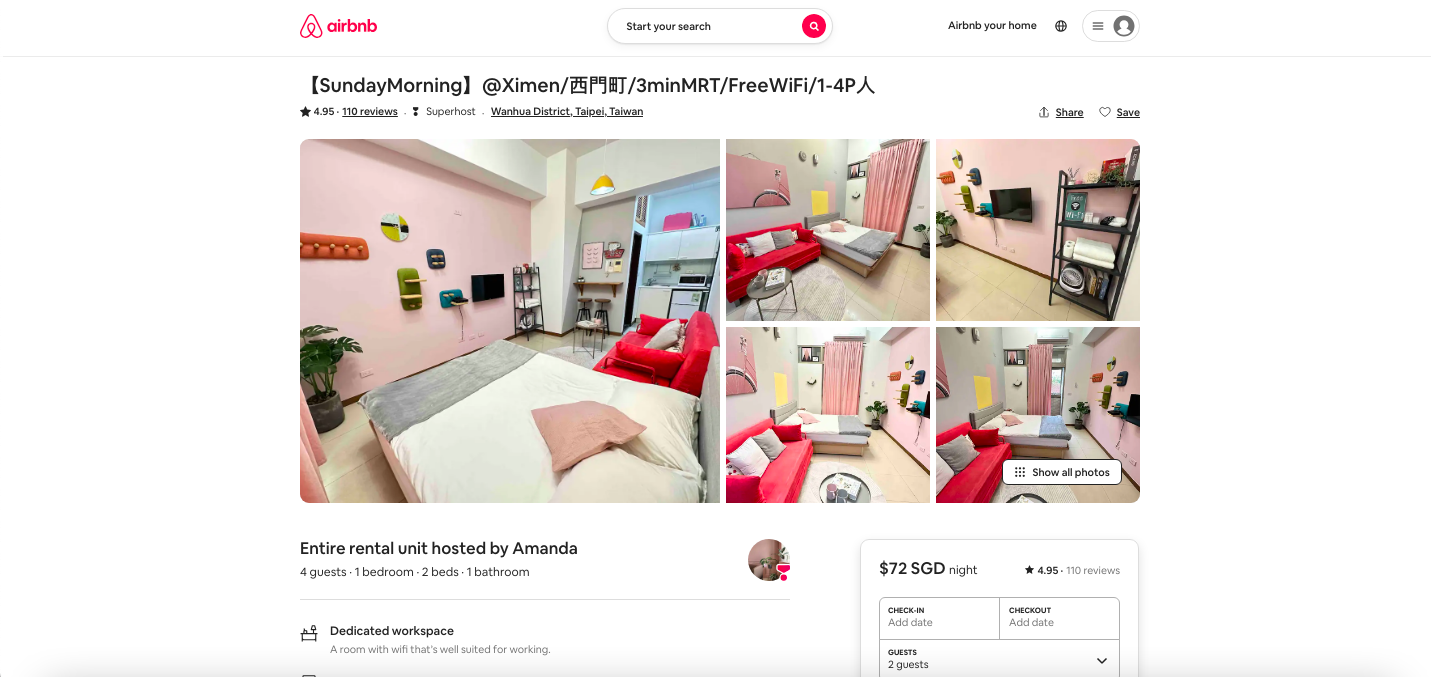 Price: $72/night
This tiny studio is a solo traveler's dream. Just a 3-minute stroll from Ximen Station, it puts you in the heart of the action but provides a quiet respite when you need it.
Behind the secure doors of a building, you will find a self-sufficient space with a double bed perfect for one yet snug enough for two, a curtained-off balcony, and even a washing machine to refresh your travel wardrobe.
While some rentals demand you cram into a shoebox, this thoughtfully designed unit makes the most of its petite footprint so you can live large on a small scale. For explorers alone, it's a chance to craft your own adventure in one of Taipei's trendiest 'hoods—without breaking the bank or your back.
Price: $73/night
Tucked away just an 8-minute walk from Ximen Station, this cute little studio apartment makes for an ideal home base whether in Taipei for business or pleasure.
The compact space efficiently combines sleeping, living, and cooking areas, with a queen and single bed, kitchenette for light meal prep, and a private bathroom with shower. Suitable for solo travelers or buddies, families with children under two will not be charged extra when using existing beds.
A short 25-minute drive away is Taipei 101 and the World Trade Center. Best of all, coin laundry is located in the basement so you can keep clothes clean on the go. Compact yet comfortable, this little studio has everything you need for a convenient Taipei stay.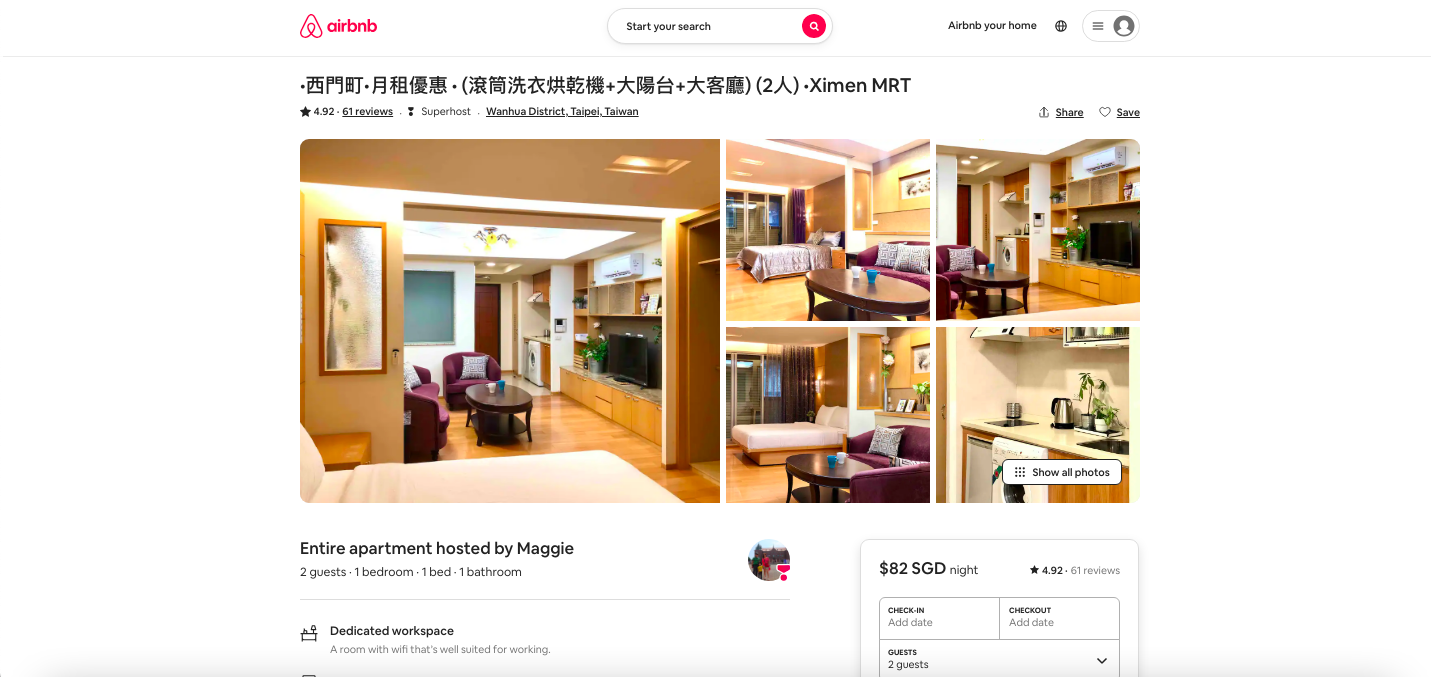 Price: $82/night
Experience the luxury of a hotel without the price tag in this open-concept apartment located in the heart of Ximen.
Just a 7-minute stroll from Ximen Station, this stylish space features a queen bed and floor mattress (do request in advance) with a private balcony right next to the sleeping area, perfect for letting the light in while you sip on your morning tea or coffee.
The spacious kitchenette comes equipped with a washing machine and dryer, so you can settle in for a long stay. With all the amenities of a high-end hotel suite, this centrally located apartment offers the comfort of quality living/vacationing at an affordable price.
So, there you have it, three budget-friendly apartments in the ever-famous Ximending, Taipei City that won't make your wallet cry. Now, you can enjoy all the city's attractions, the night markets, the shopping, and of course, the incredible street food, without any huge travel budget worries. Just remember to book early once you've got your travel dates fixed because these accommodations ain't sitting around empty waiting for the indecisive traveler. Have a terrific time in Taiwan! 😉