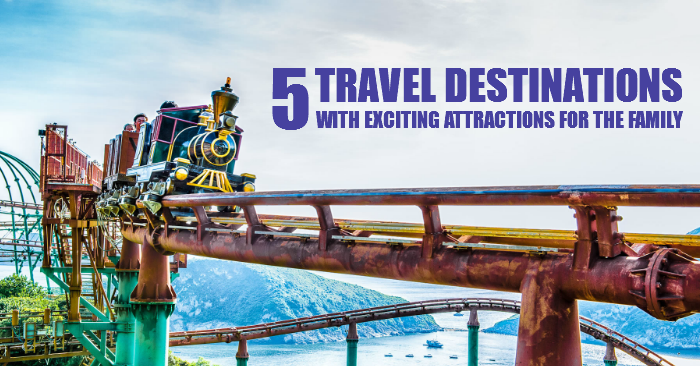 The December holidays are looming, and the kids are itching for some year-end fun. Looking for a fun-filled family getaway around the region? The options are aplenty!
From Australia's Movie World, Taiwan's World Chocolate Wonderland, to Hong Kong's Ocean Park, Japan's Sanrio Puroland or South Korea's Everland, the choices are endless.
Here we share 17 attractions from around the region for the adventure-seeking you.
---
1. Australia (5 nights)
Heading to Australia? You cannot miss visiting the Gold Coast region, for that is where all the fun in Australia converges.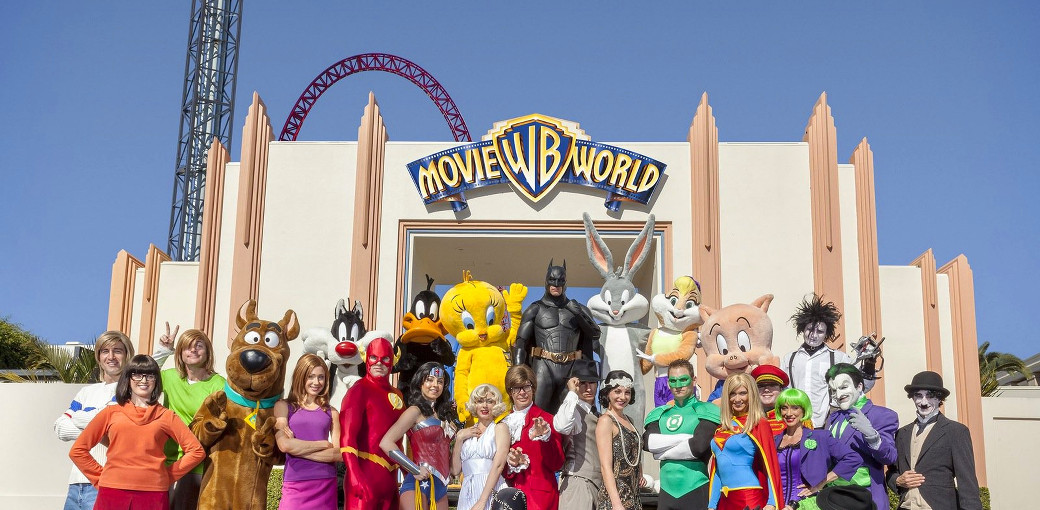 (Use promo code 'MD4OFF' at checkout to enjoy $4 off)
* 'MD4OFF' is only applicable for adult ticket
Warner Bros. Movie World is a theme park on the Gold Coast, Queensland, Australia that revolves around the Warner Bros' movies.
Witness your children's favourite cartoon characters come to life, with Bugs Bunny, Daffy Duck, Tweety and Sylvester dancing along with you. Have Australia's best stunt crew, Showtime FMX, take you on an action-packed movie with heart-stopping driving stunts. The latest addition to the theme park, Arkham Asylum, is the Southern Hemisphere's first Virtual Reality rollercoaster experience. Embark on a 360-degree thrilling experience, while reaching speeds of up to 85km/h!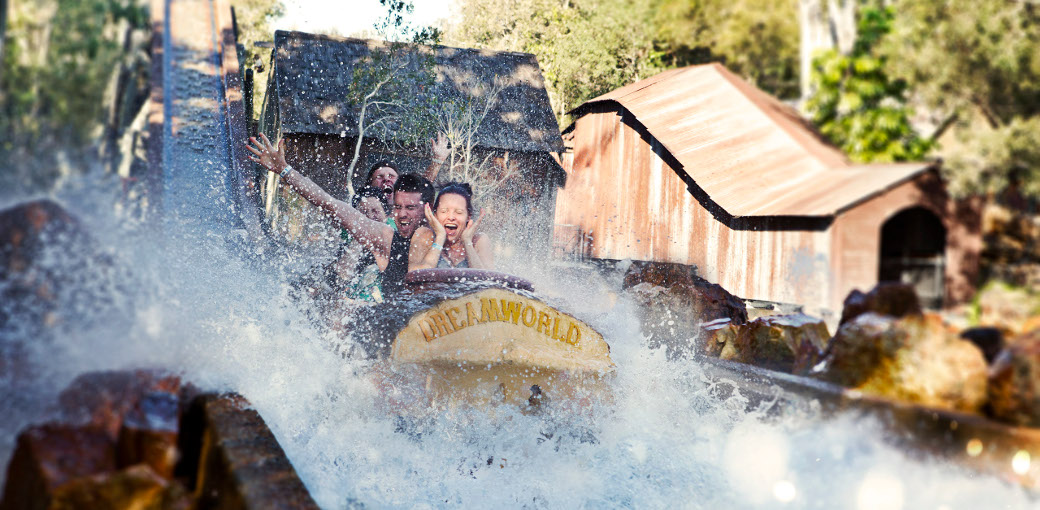 (*Use promo code 'MD4OFF' at checkout to enjoy $4 off)
* 'MD4OFF' is applicable only for adult ticket
Also situated on the Gold Coast, Dreamworld is Australia's largest theme park with over 50 rides and attractions, including five roller coasters.
With so many attractions to catch, there's a ride for every age. Cruise down river rapids as fast as 45km/h at their favourite family attraction, Thunder River Rapids. For the younger ones, indulge in a sing and dance song with Dorothy the Dinosaur and her friends Wags the Dog, Captain Feathersword and Fairy Claire. That's not all – be impressed by their LEGO store, with life-sized LEGO models to greet you!
(*Use promo code 'MD4OFF' at checkout to enjoy $4 off )
* 'MD4OFF' is applicable only for adult ticket
Bring your little ones on a wildlife education journey. Learn all about koalas, emus, kangaroos and even the adorable Tasmanian Devil at Currumbin Wildlife Sanctuary!
If you're looking for something slightly more adventurous, give their TreeTop Challenge a shot, as you zipline across crocodiles and balance on a tightrope through the canopy!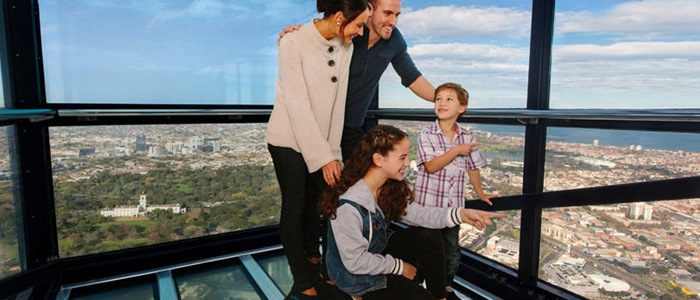 If Melbourne is part of your Australia itinerary, catch all of Melbourne's attractions at Eureka Skydeck 88. At 285 metres above ground, experience Melboune like never before with their floor-to-ceiling views from the 88th floor. Try spotting Melbourne's prominent landmarks such as the MCG, Federation square and Flinders Street Station from their 360-degree observation decks!
 2. Taiwan (3 nights)
Taiwan is a mecca for food, but did you know, they have over 20 amusement parks throughout the island too?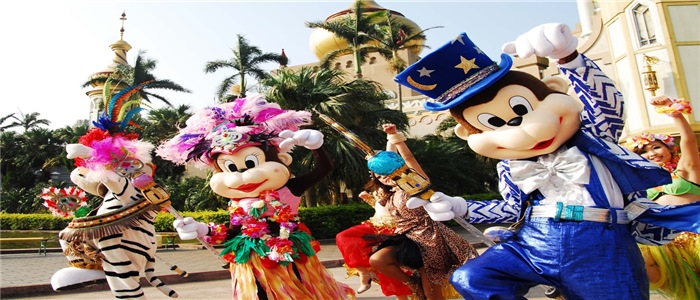 Musical water shows, parades and safari wildlife zoo that is home to 1000 animals of 70 different species. Experience all these in one theme park at Leofoo Village Theme Park. Attractions-wise, have a taste at Taiwan's largest man-made river Grand Canyon Whitewater Rafting, their biggest Pirate Ship and also their Volcano Adventure. Fancy experiencing zero gravity? Then you have to ride the 17-storey-high Danu God!
(*Use promo code 'MD4OFF' at checkout to enjoy $4 off )
* 'MD4OFF' is applicable to admission ticket and admission ticket + DIY Chocolate Workshop
For the sweet-toothed, here's another reason to rejoice! As the name suggests, World Chocolate Wonderland is a haven for all chocolate lovers. Their chocolate museum features chocolate sculptures of everything imaginable, from sci-fi characters to hand bags. A great family activity includes designing your own chocolates at their DIY workshop. If you're looking for wet-weather plans to brave the sometimes relentless weather of Taiwan, this could be it.
3. Hong Kong (3 nights)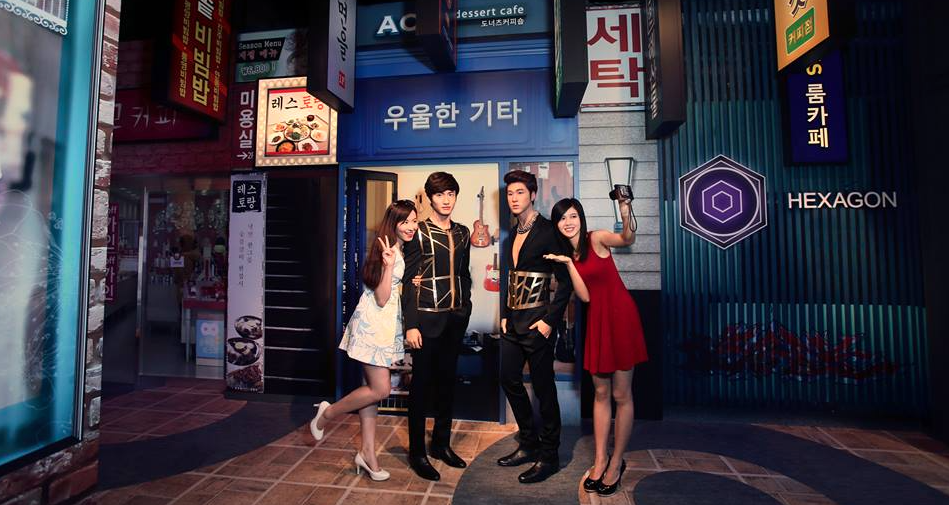 If you enjoy the attractions in Singapore, then you're going to love Hong Kong's version even more. Like Singapore, Hong Kong has their very own Trick Eye Museum and Madame Tussauds that selfie-lovers will enjoy. Impress your friends with funky poses in Trick Eye Museum's interactive 3D museum, and stand up close and personal with all the celebrity stars from Hollywood and Hong Kong in Madame Tussauds.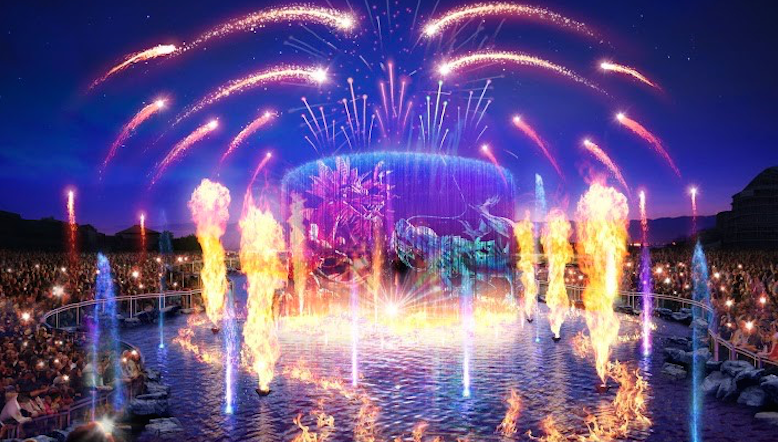 (*Use promo code 'MD2OFF' at checkout to enjoy $2 off)
* 'MD2OFF' is only applicable to Ocean Park (Adult) Admission + HKD100 Souvenir Coupon, Ocean Park (Adult) Admission + Kiosk Meal Combo, Ocean Park Special Admission + Restaurant Meal Combo, Ocean Park Special (Buy 2 Adults Get 1 Child Free Promotion)
Hong Kong has no lack of fun activities as well, with Ocean Park Hong Kong topping the list for family-friendly activities. Encompassing a marine mammal park, oceanarium, animal theme park and amusement park, it is the perfect place to bring your children for a fun and educational journey. Located in the Southern District of Hong Kong, Ocean Park covers more than 915,000 metres. It's no wonder why they are the first Asian theme park to win the biannual Applause Award, the most distinguished award within the amusement and theme park field.
While you're on Hong Kong Island, make a visit to The Peak to experience Hong Kong's oldest and most famous funicular tramway, The Peak Tram. This tramway rises all the way to 296 metres above sea level, offering you a panoramic view of the city. While you're at the top, indulge in the views from the Sky Terrace 428. Whether by night or by day, Hong Kong's skyscrapers is a sight like no other!
(*Use promo code 'MD2OFF' at checkout to enjoy $2 off)
* 'MD2OFF' is applicable to only Ngong Ping Round Trip Crystal Cabin Cable Car (Adult) and  Ngong Ping Crystal Cabin Round-trip Adult + Meal Coupon
FIRST 300 CUSTOMERS WHO PURCHASE ANY NGONG PING ATTRACTION TICKETS WILL BE ENTITLED TO A FREE SNACK COUPON VALUED AT $6.50 (HKD36) TO BE USED AT NGONG PING. WHILE STOCKS LAST.
Intrigued by the views of Hong Kong from the top? Then Ngong Ping 360 is another attraction worth exploring. An aerial tramway 5.7 kilometres long will connect you from Tung Chung Town Centre to Ngong Ping Village in the 25-minute ride. With the option of a glass-bottomed crystal cabin, you'll be greeted with unobstructed views over Lantau Island, the seascape and Ngong Ping Village. Can you spot the airport from this aerial view?
4. South Korea (3 nights)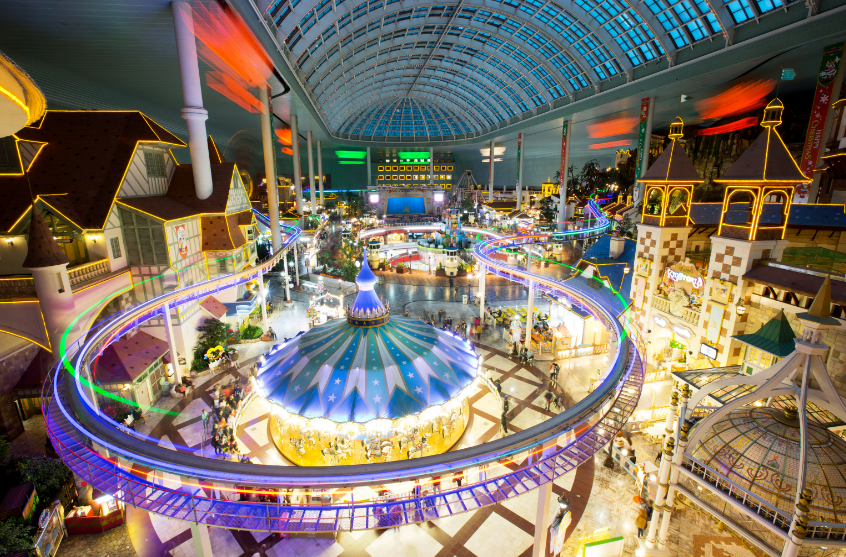 (*Use promo code 'MD2OFF' at checkout to enjoy $2 off)
Over at South Korea, you can never miss out on shopping. Lotte World is a shopping complex which also conveniently transforms into a theme park, a water park, and an aquarium within the complex. It boasts an indoor and outdoor theme park, with the indoor theme park being the world's largest. Your children will never run out of things to do with daily ongoing performances and bi-monthly festivals being held, while you can occupy yourself with the myriad of shops in the vicinity. Now you can shop with ease while your children let themselves loose.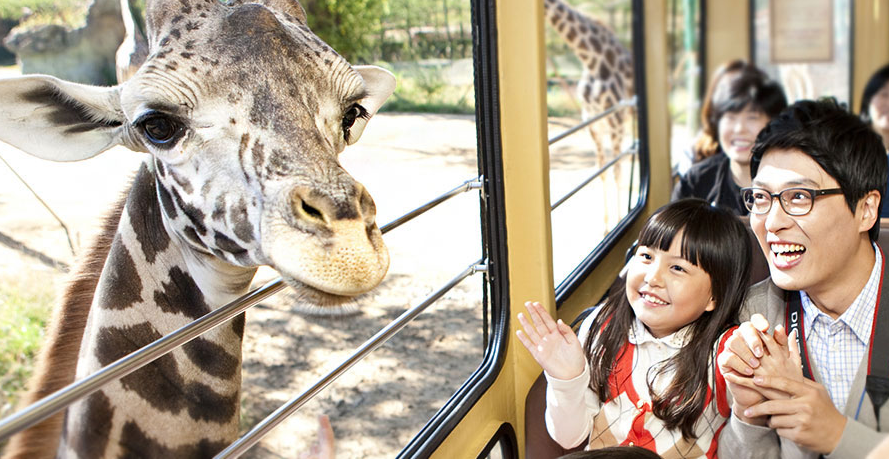 Everland is South Korea's largest theme park. Different themed festivals are organized all year round, including Tulip Festival, Rose Festival, Summer Splash, Halloween Festival, and Romantic Illumination. Learn about Korean's history in Pride in Korea. Hear the kings of the jungle roar in Safari World. You also cannot leave without riding on T-Express, Korea's first wooden roller coaster and also one of Everland's most thrilling rides!
If you've always dreamed of being in a live K-Pop concert watching your favourite bands perform, you can experience how it feels like through the 3D hologram at the Live Hologram Theater! The K-Pop Hologram which plays the first ever hologram concert at Everland is at the Global Fair which is an international market of shopping outlets.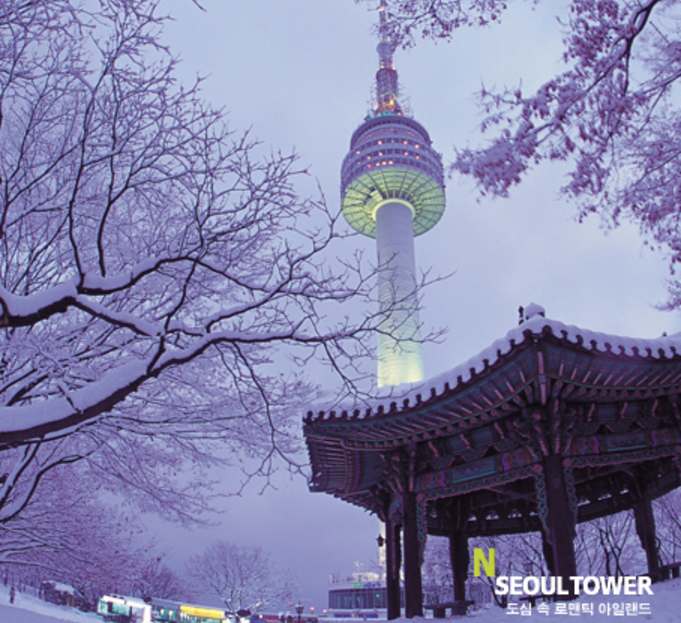 Set atop Namsan Mountain 237 metres high, N Seoul Tower offers sweeping views of the city of Seoul. While you're on top of the world, don't miss out on dining at N Grill, a Western-style revolving restaurant, and the Sky Restroom with its multi-colour creative art space!
5. Japan (3 nights)
Tokyo Disneyland is no stranger to the adventure-seeking families in Asia. Riding on the same concept as the rest of Disneyland worldwide, it is based on the films produced by Walt Disney, with some rides not found anywhere else. Interestingly, it is the first Disney theme park outside of the United States to be opened, in 1983.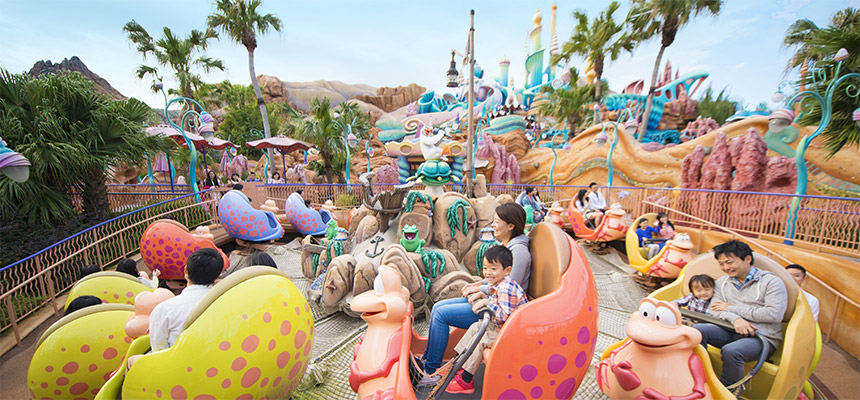 Sister to Disneyland, Tokyo DisneySea is a 176-acre theme park at the Tokyo Disney Resort. Get ready to set sail on the seven themed ports of call: Mediterranean Harbor, Mysterious Island, Mermaid Lagoon, Arabian Coast, Lost River Delta, Port Discovery and American Waterfront.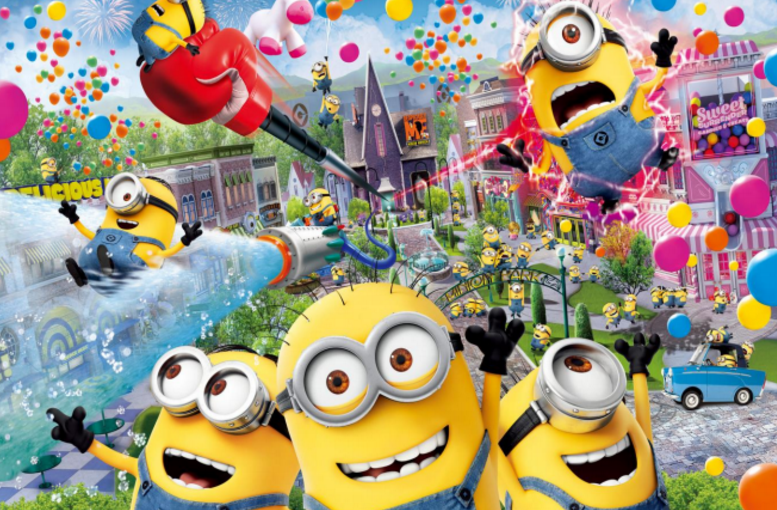 Let Sesame Street, Minions and Shrek welcome you into a land of joy at Universal Studios Japan. As the first theme park under the Universal Studios brand to be built in Asia, it is the next most popular theme park in Japan after Tokyo Disneyland. Step into the shoes of Harry Potter and enter the massive Hogwarts castle. You can even witness the 'Moving Portrait Corridor' as seen in the movie!
In the first half of 2017, Universal Studios Japan will open "Minion Park," the world's largest Minion area, inspired by Illumination Entertainment's Despicable Me franchise. There are so many Minions in "Minion Park" and now all guests, from children to adults, may now celebrate the world of Gru's subversive and sweet henchmen alongside them.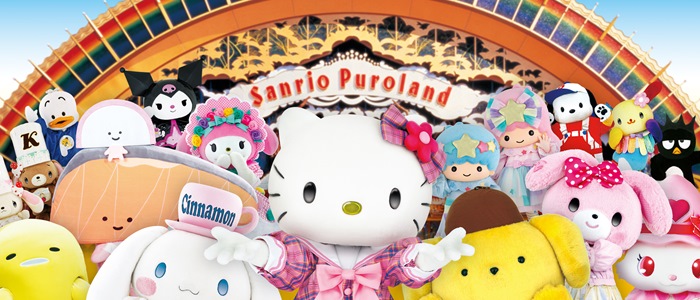 Think Hello Kitty, Little Twin Stars and My Melody. Now imagine them greeting you and dancing along with your favourite melodies. At Sanrio Puroland Japan, musicals, parades, and even the food served are all made of Sanrio character heroes. Take a leisurely boat ride through the park and be entertained by Hello Kitty's wedding. Better yet, visit Lady Kitty House to get a sneak peak of what how Kitty goes about her daily life! Don't leave without getting a souvenir for your visit to Sanrio Puroland. With over 5000 Sanrio products, at their Sanrio store, you are bound to be spoilt for choice!
Start your trip with a dose of Hello Kitty at Changi Airport's Hello Kitty café before you kick off your Hello Kitty journey at Japan.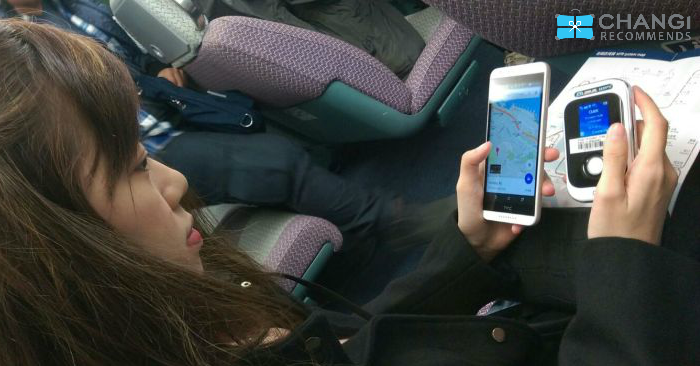 As part of Changi Recommends' continuous efforts to make your holiday planning effortless, you can now purchase mobile Wi-Fi router rental, airport transfers, Japan Rail Pass and overseas attraction tickets before you embark on your trip!
Planning for a holiday could not have been easier when you can purchase land tour packages directly with Changi Recommends. If you are travelling to Japan or South Korea, check out their Mt Fuji Tour and the Jisan Ski Tour.
To provide you with even a better experience, you can track your flight in real-time with their Flight Watch function by simply entering your flight details and mobile number. This is a free service where you get SMS updates on your arrival or departure flights.  It acts like your personal concierge where it reports to you:
when you are scheduled to board
which terminal to go to
which row to check in
which belt for baggage collection
flight delay or cancellation updates
Talk about first-class services.
Whether you are bringing little tots for an educational yet playful trip, or teenagers looking for adrenaline, there is something for everyone in the neighbouring countries. Grab hold of the limited year-end promo codes to book your tickets today!
(* Code validity for purchase by 30 Nov 2016)