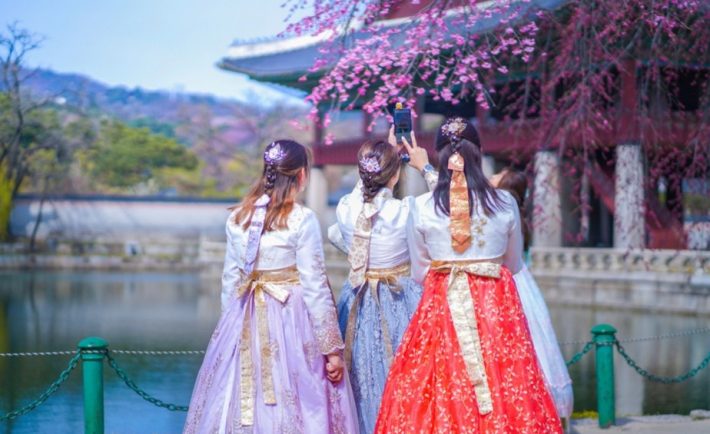 Image Credits: kkday.com
From mask-off in most indoor spaces to allowing non-vaccinated travelers to do away with the seven-day SHN (Stay Home Notice) quarantine period on arrival in Singapore, countries around the globe have also begun lifting measures slowly.
Here's what you need to know if you're heading to Japan, Taiwan, or South Korea soon.
Japan
Japan has maintained stringent border controls for a longer period than many other major markets, and only in June did it start to let visitors enter on the premise that they did so in tour groups and with guides.
Beginning 7 September, travelers from all nations will be permitted to enter the nation as part of package expeditions without the need for tour guides. Japan will also increase the daily limit of visitors to the nation from 20,000 to 50,000. Additionally, visitors who have received the necessary vaccinations will not require pre-departure COVID-19 testing.
Taiwan
Taiwan is expected to loosen its border restrictions by the end of September, or at the latest, early October, according to the chief of the Central Epidemic Command Center (CECC), who remarked last month.
The CECC also eliminated the pre-flight COVID-19 PCR test requirement as of 14 August. On-arrival PCR testing, a three-day quarantine, and a four-day self-initiated epidemic prevention period would still be required, though. Additionally, those who acquire COVID-19 overseas will not be permitted to travel by air to Taiwan within seven days of their positive test results.
South Korea
The majority of South Korea's pandemic-related restrictions were lifted in the first half of 2022, similar to Japan, but the country has continued to impose some of the strictest border controls, necessitating the proof of a negative coronavirus test result obtained before departure from all incoming travelers.
However, beginning from 3 September, visitors entering the nation will no longer be required to take the pre-departure COVID-19 test. However, as a minimum precaution put in place to stop the entrance and spread of any variety from abroad, travelers are still required to undergo a PCR test within the first 24 hours of their arrival in South Korea.
At Incheon Airport, Gimhae Airport, Jeju International Airport, or a medical facility close to your lodging, you may undergo your PCR test. Travelers are urged to stay in their accommodations until they obtain a negative PCR test result, according to the embassy. After that, record the results of your on-arrival PCR test on the Q-code website.
A seven-day quarantine is necessary if the results of the on-arrival test are positive. Short-term visitors will complete their quarantine at a designated quarantine center. You can call the Korea Disease Control and Prevention Agency (KDCA) at +82-2-2633-1339 if you have any inquiries about quarantine.
Bon voyage!
Editor's note: All information published at the time of writing is accurate.