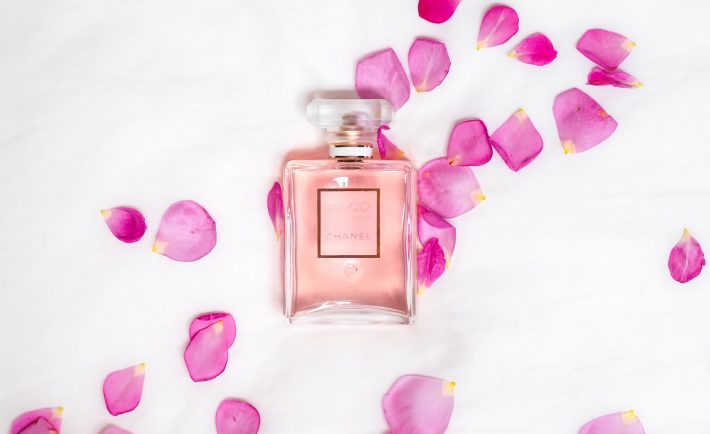 Image Credits: unsplash.com
Do you ever wonder what message your perfume sends to others? What does your signature expensive perfume evoke about your personality?
While I stick to floral scents daily, I also love to pick a perfume based on my mood and where I am going. If I am going out on a date night, I want to go for something that smells more flirtatious. While I am on a hike, I would choose something more subtle.
On that note, here is a fun guide to what your scents say about you.
#1: FLORAL
Gravitating towards floral scents makes you seem warm and inviting. There is something comforting about hugging someone that smells like lavender or rose. It is a universal scent that sends a sweet signal to others.
For floral scents, you can go for Coco Mademoiselle by Chanel or Dolce by Dolce&Gabbana.
#2: WOODY
Fragrances that are dominated by woody scents typically contain Pine, Patchouli, Vetiver, Sandalwood, and Cedarwood. There is something mysterious about woody perfumes. It evokes humility and being grounded, just like you. These scents are unisex and can be sexy, without being overly feminine.
You can try Tom Ford's Oud Wood or Byredo's Gypsy Water Eau de Parfum.
#3: FRUITY
When I think of fruity scents, I imagine the fun and flirty tropics. Visualize sitting by the beach while sipping your favorite cocktail and chatting with your friends. Fruity scents evoke your playful side, which does not take things too seriously.
Fruity lovers can enjoy the whiff of Versace Yellow Diamond or Sonia Kashuk Eau De Toilette in Yellow Alluriana.
#4: SPICY
Sexy and confident are two words that encapsulate the beauty of spicy scents. If you could be a celebrity for a day, you will embody Sophia Loren. An Italian actress that exudes luxury.
Add spice to your life with Yves Saint Laurent's Black Opium Eau de Parfum or Donna Karan's Liquid Black Cashmere Eau de Parfum.
#5: VANILLA
Vanilla may have a reputation for being bland, but when it comes to perfume it is quite the opposite. Fans of vanilla scents are often outgoing, loud, and love being the life of the party. These people have lots of energy and are most likely found dancing until dawn.
You can opt for Perfect by Marc Jacobs or Lovely Patchouli 55 Classic Eau de Parfum by KRIGLER.
#6: COCONUT
Coconut lovers are always on trend. If you are a fan of this scent, you like to be on top of the latest trends. Your weakness is being a little sensitive when it comes to criticisms. In this case, you unleash your creativity!
If anyone knows how to create beautiful coconut perfumes, it is Versace and Estee Lauder. Buy the Versace Crystal Noir Eau De Parfum or Estee Lauder Bronze Goddess Nuit.