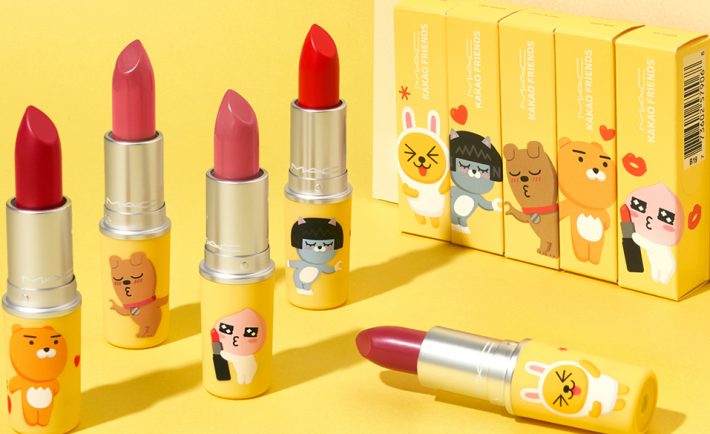 We're dreaming of a day where mask-wearing is no longer needed. When that comes, we can don our favourite lipsticks without worries of smudging.
As we await that day to arrive, let's turn our eyes to the new product in town. M.A.C has collaborated with Kakao Friends to launch a Love Lips Collection, which is available in five colours. If you're familiar with the brand, you will be glad to know that Lucky in Love and To Luck shades have also been relaunched in this lipstick collection. The other three shades are Ruby Woo, Lady Danger, and See Sheer.
Let's take a closer look.
#1: Lucky in Love X Frodo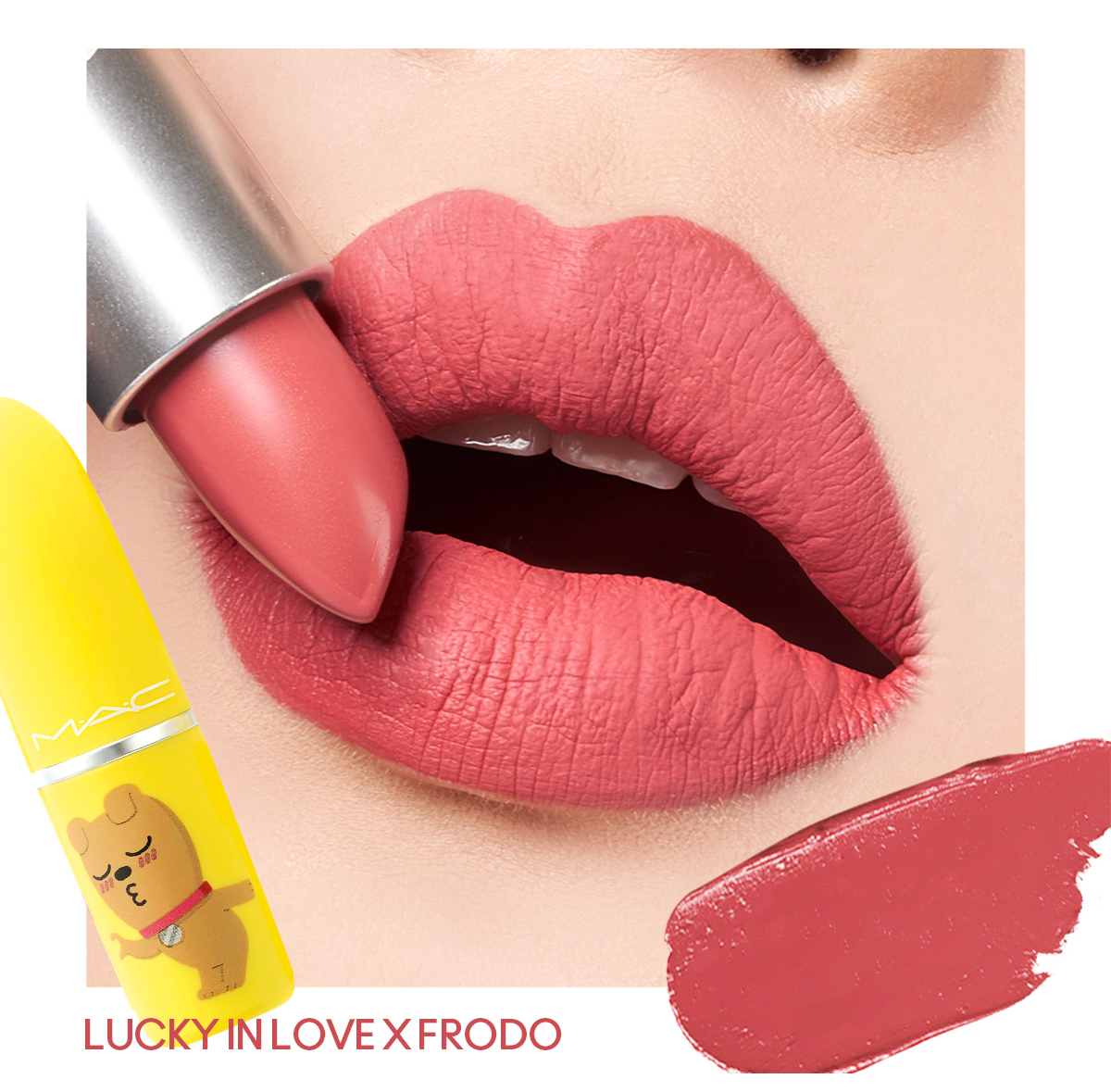 First up on the list we have Lucky in Love X Frodo. It's a mauve-toned pink shade with a matte finishing. You will be accompanied by Frodo, a rich-born dog from the city who is also Neo's partner in Kakao Friends.
#2: To Luck! X Muzi
Joining Lucky in Love X Frodo as a relaunched product is To Luck! X Muzi. The lipstick comes in a soft dusky rose colour that also has a matte finishing. The featured character is Muzi, a piece of danmuji (단무지) (pickled radish) in a rabbit costume.
#3: Ruby Woo X Ryan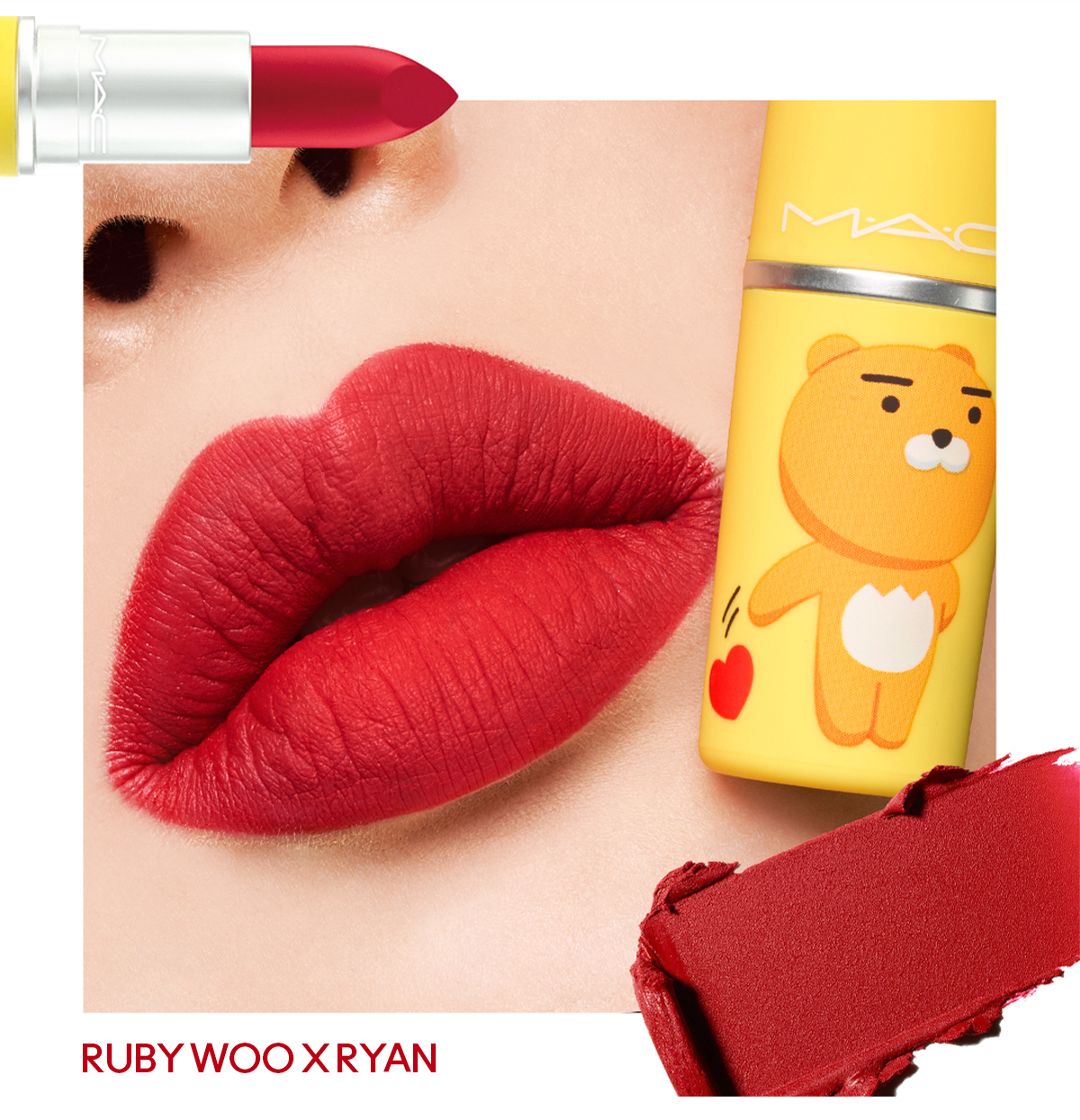 Now, onto M.A.C's best-selling shades. We have Ruby Woo X Ryan to start us off. Rock this shade of intense blue-red with a retro matte finishing. You will be escorted by Ryan, a bear-looking strong and independent lion from Kakao Friends.
#4: Lady Danger X Neo
As you walk down the streets of Seoul, you've probably noticed many ladies with bright orange-red lips. M.A.C X Kakao Friends' Lady Danger X Neo is actually a close representation of that shade – a vivid bright coral-red undertone. Neo, the representative fashionista of the Kakao Friends characters who love shopping, will show you how to get it done.
#5: See Sheer X Apeach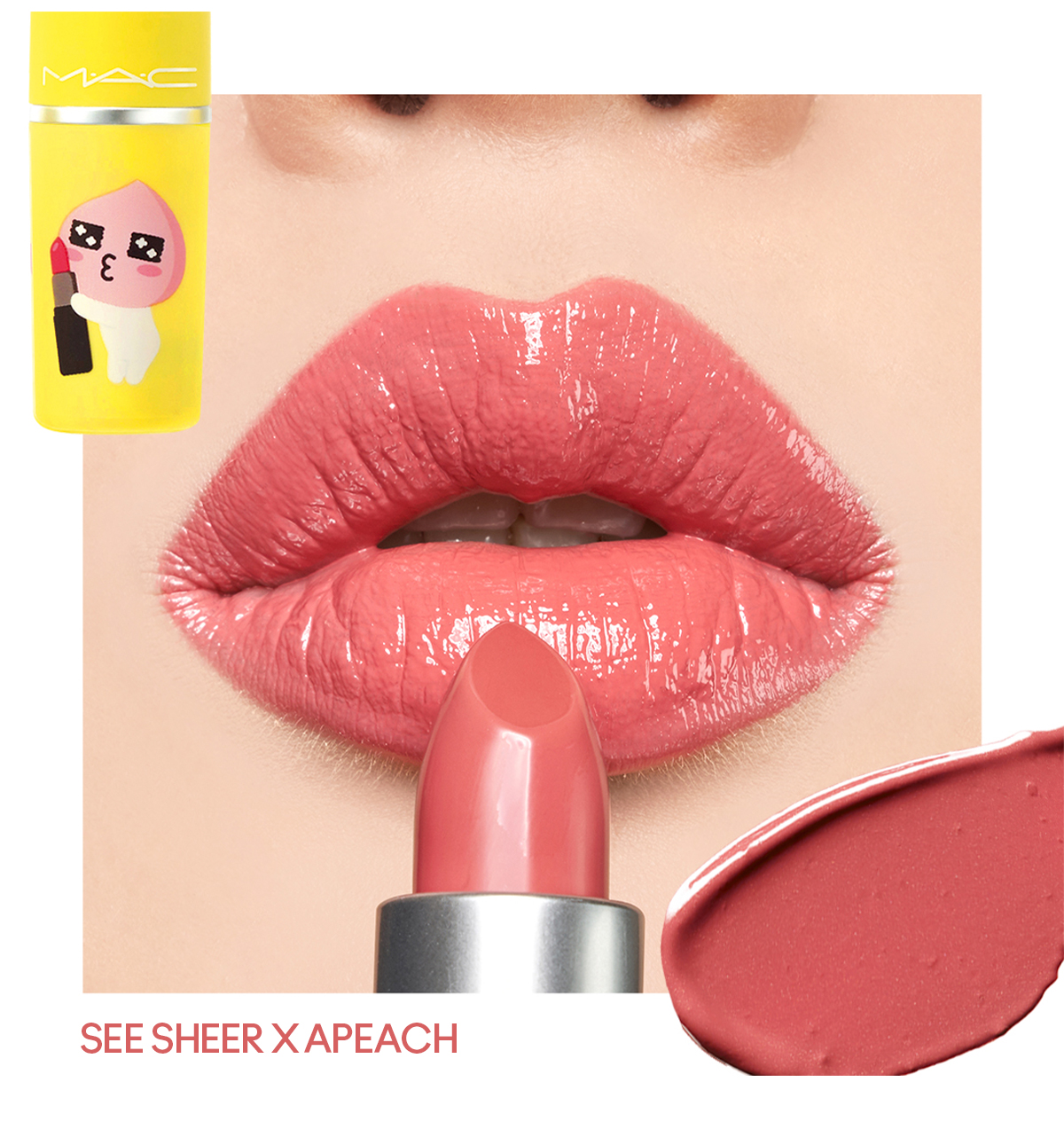 I'm saving the best for the last! Just kidding. I'm a huge fan of Apeach, that's why. Alongside Apeach is See Sheer X Apeach in pale deep red. It is the only lippie in the collection with a lustre finish.
Where to buy?
From now till 9 September, the limited edition M.A.C X Kakao Friends Love Lips Collection is retailing at a discounted price of S$33 (usual price: S$36) on Lazada.
If you prefer to shop in stores, you can head to the M.A.C Flagship Store at ION Orchard or TANGS on 1 September. It will be available on Sephora Online on 22 September.