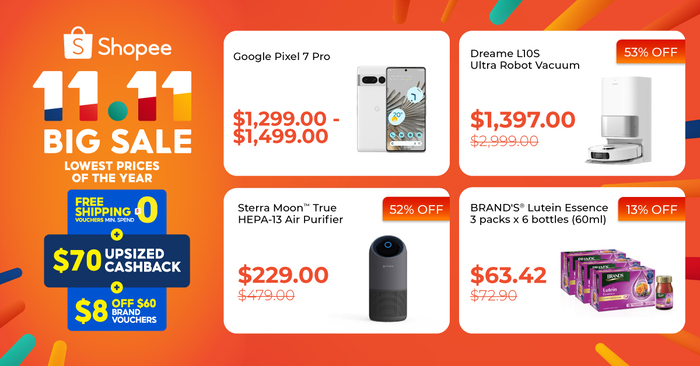 Can you feel the magic in the air? With the holiday season upon us, get a jumpstart on the holiday shopping madness and mark your calendars for Shopee's 11.11 Big Sale!
Now is the best time to start adding to cart and score everything you need at the lowest prices. Snap up gifts for everyone on your shopping list as Shopee brings you plenty of deals and steals, from beauty must-haves to the latest electronics, essential home appliances, home decor favorites, and so much more!
Best of all? You can maximize your savings with multiple 11.11 vouchers! Great deals do not stop there—spend with Visa and stand to win a trip for 2 to FIFA World Cup Qatar 2022™!
What are you waiting for? Gear up for an action-packed year-end shopping season with Shopee and look forward to the lowest price deals and the biggest rewards!
Nab the best deals with our Shopee 11.11 Big Sale cheat sheet:
#1: CAMP OUT FOR $1 INSANE DEALS
Gather your friends and family as you stake out for the best deals released at 1am, 11am, 1pm, and 11pm! Don't miss out on insane $1 deals on items, such as the Huawei FreeBuds SE Wireless Earphone, the Mayer 3L Air Fryer, Mistral 16" Stand Fan, and Kinohimitsu Bird's Nest Giftset! Act fast because these goods will be released in limited quantities, so you'll want to snatch them up before they're gone!
#2: ENJOY BIGGEST SAVINGS WITH BUY 1 GET 1 DEALS
Brace yourselves! Shopee's 11.11 Big Sale offers Buy 1 Get 1 Deals and other unbelievable prices on Home & Electronics must-buys, Beauty favorites and many more. Keep a look out for featured deals, such as the POCO M5s phone model, Walch Laundry Capsules, Sulwhasoo First Care Activating Serum, and other amazing deals that guarantee the biggest savings!
#3: GRAB LOTS OF $11 BRAND BOXES
Score $11 Brand Boxes (worth $100) from best-selling brands such as Laneige, Logitech, P&G, Philips, Epitex and more! Get the biggest bang for your buck with these 11.11 Surprise Boxes at these prices:
$9 worth $50
$19 worth $70
$29 worth $100
$59 worth $150
That's not all you'll want to look out for All Day Flash Deals on best-selling Brand Boxes across all categories, from Daily Essentials to Electronics.
#4: JAW-DROPPING STEALS FROM BRANDS YOU LOVE
Discover the best deals at lowest prices with your favorite brands, such as Google, HUAWEI, Dreame and more. Keep scrolling to find out some of our favorites from Shopee's 11.11 Big Sale!
SALE PRICE: $1,299.00
The newly launched Google Pixel 7 Pro features an excellent camera that consistently produces quality videos and photos in all conditions. It has great face-tracking capabilities that will come in handy when shooting videos while its ultra-wide to long range lenses can help you capture images from even further away. Apart from its camera upgrades and smooth display, you can experience up to 72-hour battery life with its Extreme Battery Saver!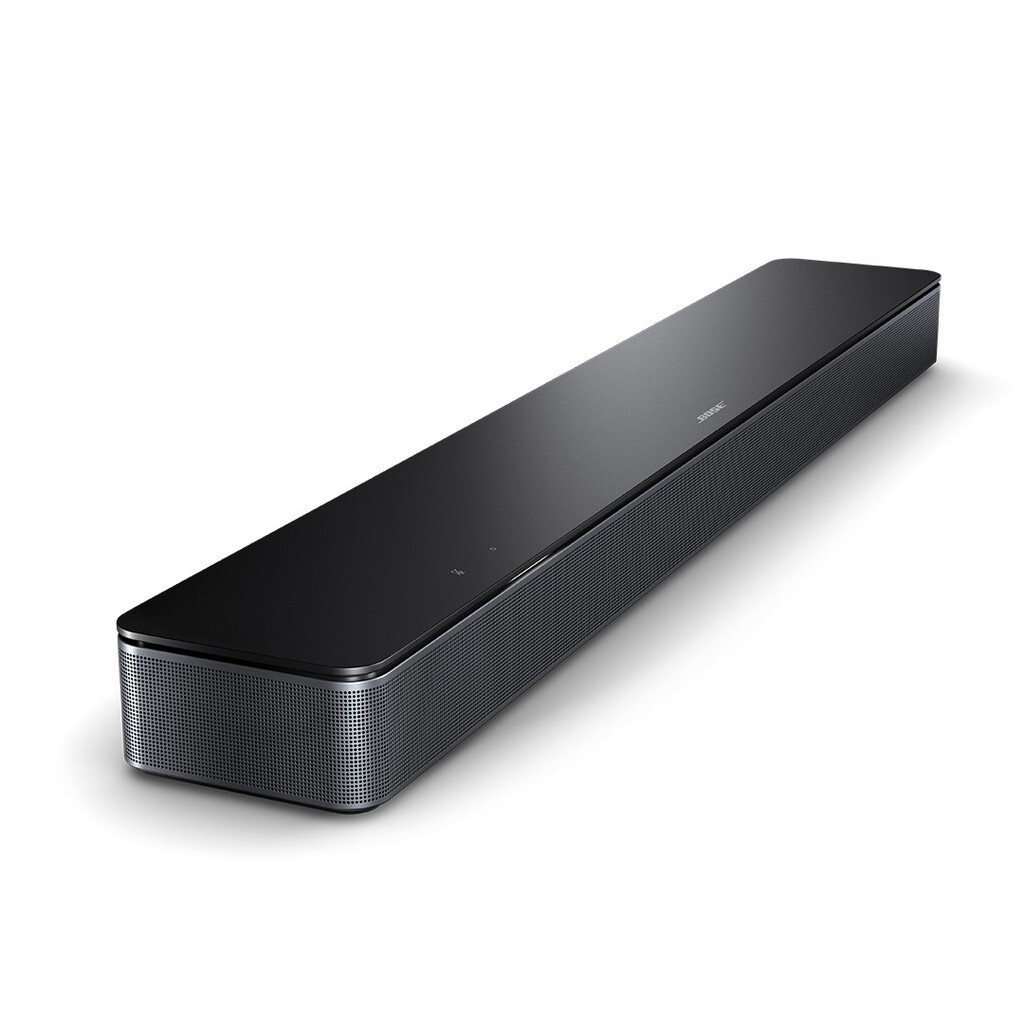 U.P. $649.00
SALE PRICE: $549.00
Fill the room easily with sound with the Bose Smart Soundbar 300. It delivers spacious sound, clear dialogue, and rich bass for your movies, music, and games. Compact and sleek, the Bose Smart Soundbar 300 will look right in just about any room in your home. With Google Assistant and Voice4Video™ technology built-in, your voice becomes the ultimate remote — making it easy to control in a simple command.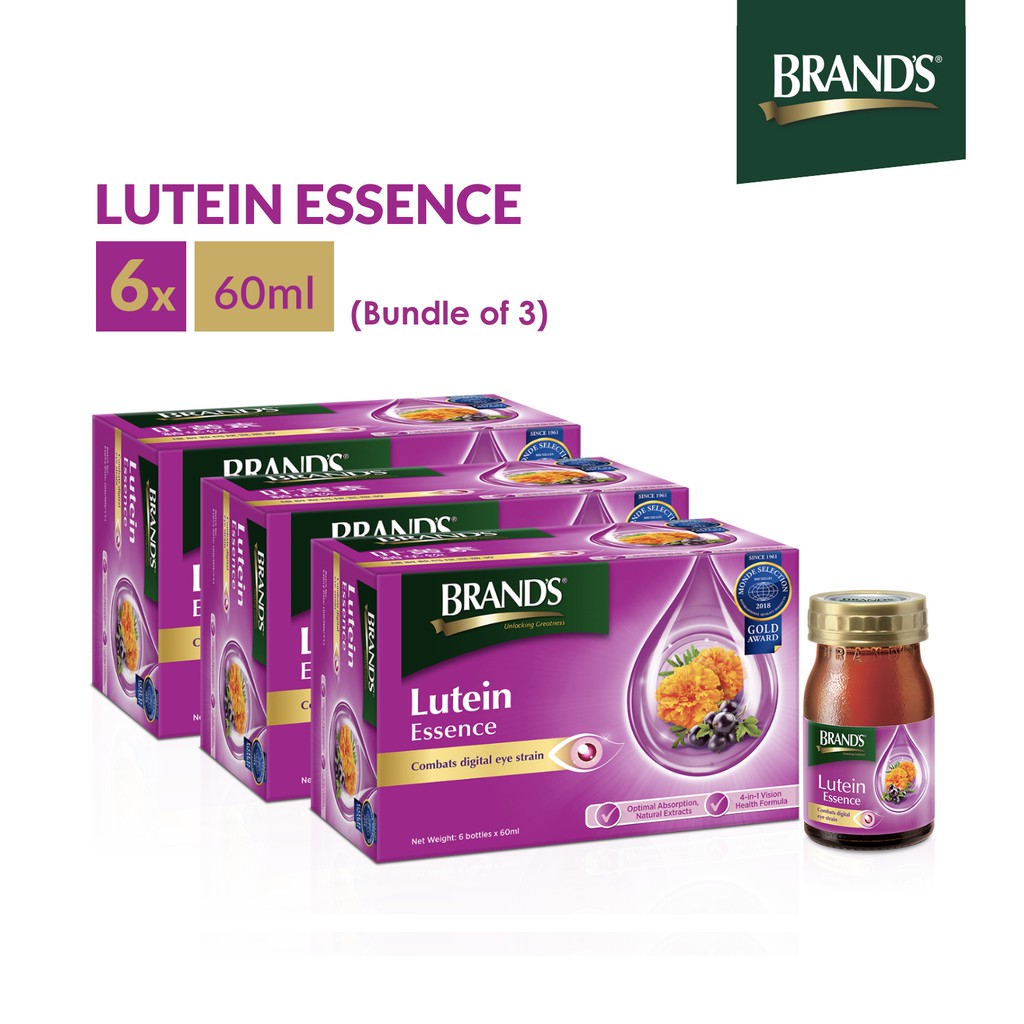 U.P. $72.90
SALE PRICE: $63.42
Take care of your eyes in the best way possible by shielding them with Brand's Lutein Essence! Strengthen your natural blue light defenses, protect your eyes against harmful free radical damages, and refresh your tired eyes with potent antioxidants like Lutein and Zeaxanthin. Save up to 47% when you get your hands on this bundle on Shopee.
DREAME L10S ULTRA ROBOT VACUUM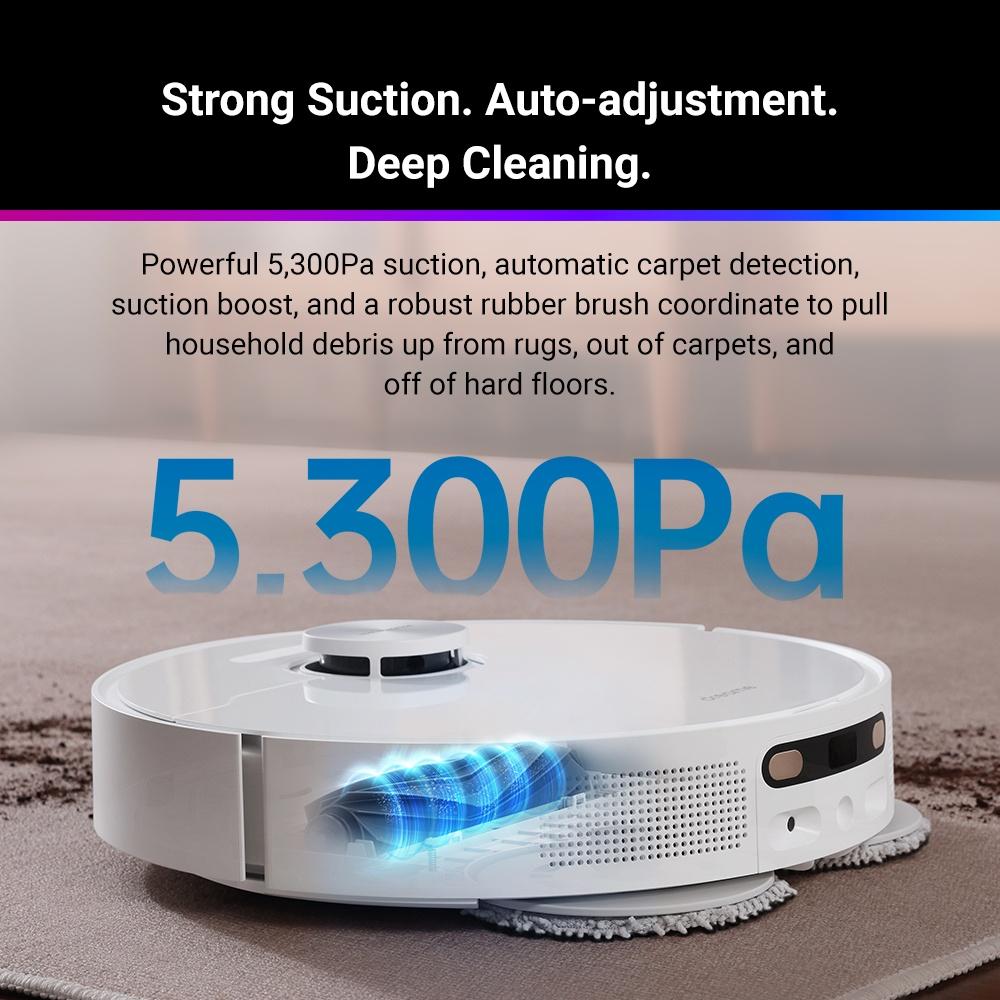 U.P. $2,999.00
SALE PRICE: $1,397.00
Gift your loved one a Dreame L10S Ultra Robot Vacuum for Christmas. L10s Ultra is your perfect cleaning companion that combines automatic mop cleaning, auto-emptying, water-refilling, solution-adding, and hands-free cleaning features. It also has fast mapping and path-planning to help you tidy up unreachable places. Automate your day-to-day cleaning and come home to freshly cleaned floors with L10s Ultra!
APRILSKIN REAL CARROTENE BLEMISH CLEAR SERUM (TWIN BUNDLE)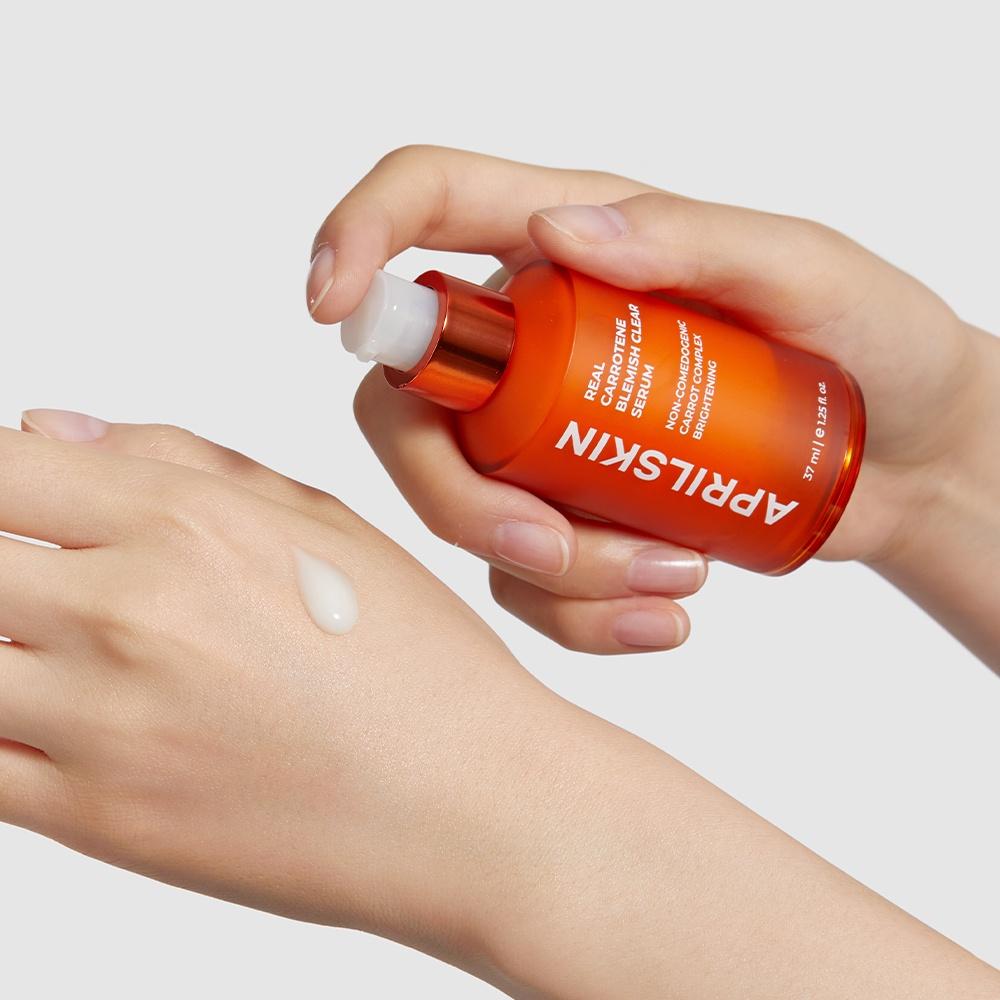 U.P. $70.00
SALE PRICE: $49.50
If you are looking for a smooth, lightweight serum with good coverage and a non-sticky finish, search no further than Aprilskin Real Carrotene Blemish Clear Serum! This blemish-clearing serum hydrates skin and calms irritations. Packed with beta-carotene, it strengthens the skin barrier to prevent future breakouts and speeds up the skin cell renewal cycle.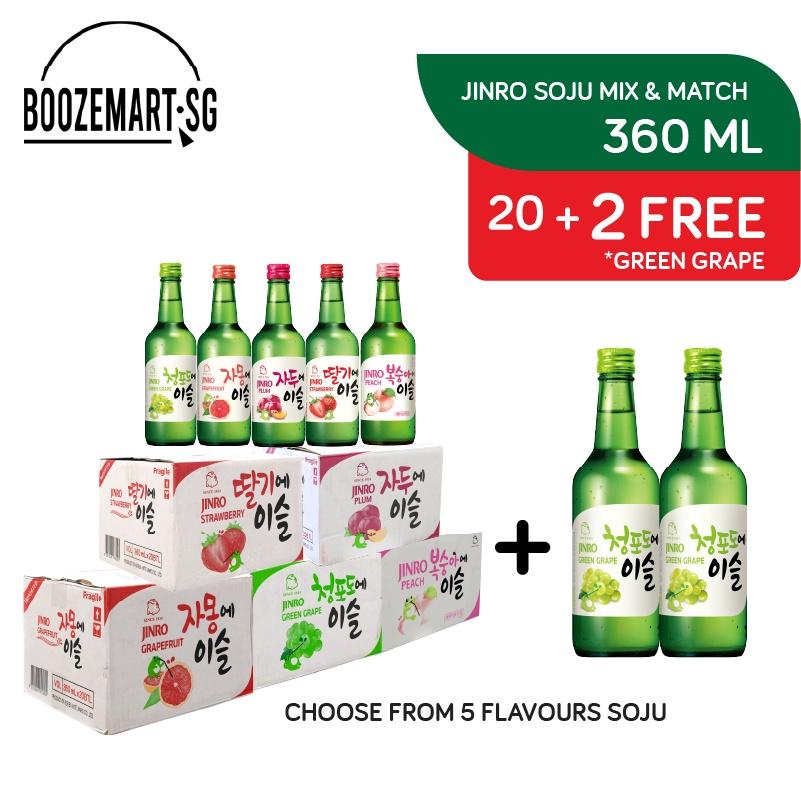 U.P. $190.00
SALE PRICE: $140.60
What better way to cap off your Mukbang than by indulging in a bottle of Soju? Complete your KBBQ experience with a box of one of the world's leading spirit brands – JINRO. JINRO's Soju boasts a variety of flavors, which include Green Grape, Grapefruit, Strawberry, Plum, and Peach. At a low alcohol level of 13%, Jinro's bottles are perfect for sipping on your own or after chewing down on spicy foods.
STERRA MOON TRUE HEPA-13 AIR PURIFIER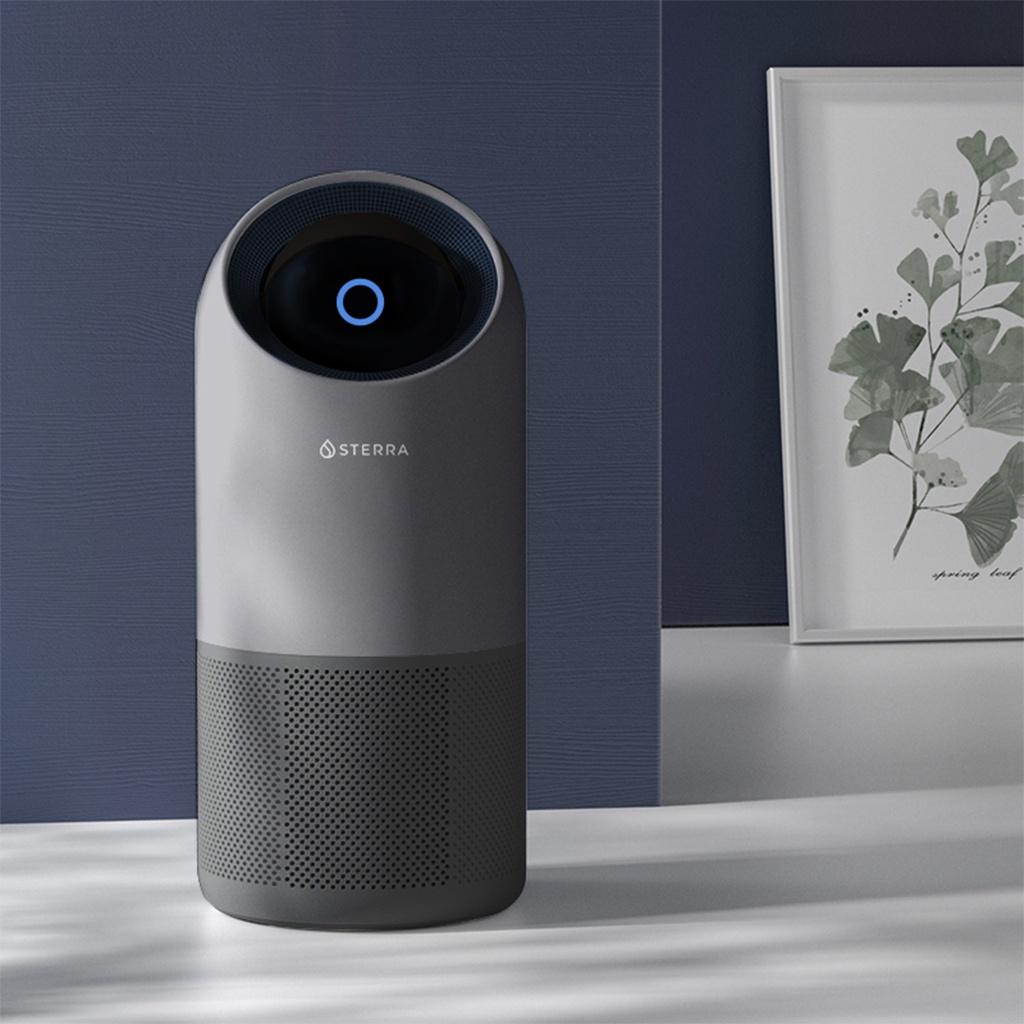 U.P. $479.00
SALE PRICE: $229.00
Come home to cleaner air with Sterra Moon™ True HEPA-13 Air Purifier! Equipped with the same filter grade that hospitals use, this purifier removes up to 99.97% of all airborne pollutants to keep the allergens out. It helps remove pet fur and dust as well as kill bacteria and viruses in the air, all while operating quietly. Purify your air at home to improve your health and performance.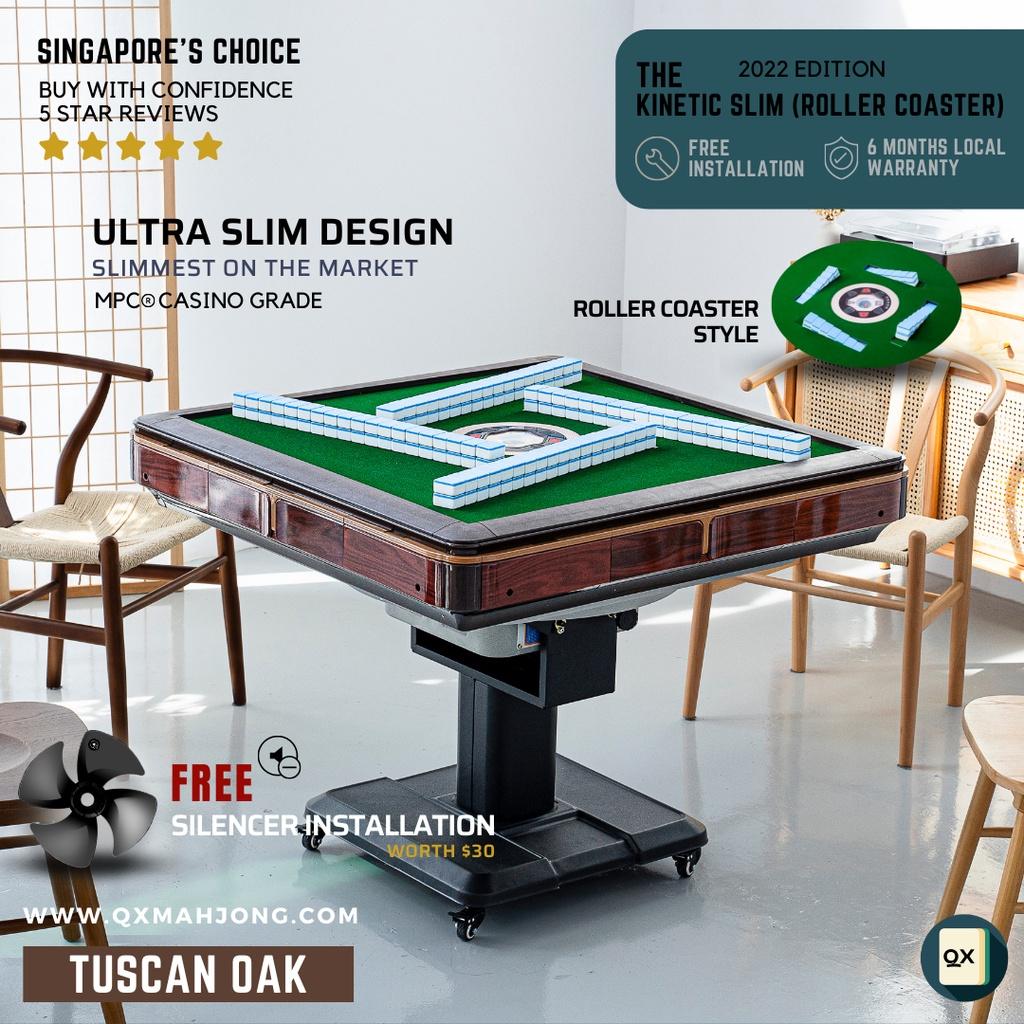 U.P. $$798.00
SALE PRICE: $686.20
The QX Automatic Mahjong Table features multiple game modes with commercial grade quality. You don't have to worry about making so much noise as it is built with a noiseless table mat and comes with free silencer installation to reduce the sound of tiles when pushing into the panel. The QX Automatic Mahjong Table also does all the shuffling for you at the click of a button—tiles are funneled into a center unit in a roller coaster fashion before unloading a brand-new set ready to play in an instant.
#5: STACK UP YOUR 11.11 VOUCHERS
Before checking out, remember to stack up your vouchers to enjoy maximum savings! Save extra by collecting Upsized $70 Cashback Vouchers, Free Shipping Vouchers ($0 Min. Spend), and multiple $8 off $60 Brand Vouchers when you shop from now to 11 Nov.
#6: SPEND WITH VISA AND STAND TO WIN A TRIP FOR 2 TO FIFA WORLD CUP QATAR 2022™!
The highly anticipated FIFA World Cup is set to return at the end of this year, and many are immensely excited to catch the tournament in-person. This time, Shopee is pulling out all the stops so you can snag the biggest rewards, including an all-expenses paid trip to the big game. Spend with Visa and stand to win a trip for 2 to FIFA World Cup Qatar 2022™!
Here's how you can be one of the three lucky shoppers to score a pair of tickets.
How to participate:
Enter the giveaway by simply registering on the giveaway page.
Receive one chance for every $1 spent with Visa between now and 11 Nov. If you absolutely don't want to miss out on seeing the mega football event live, shop on 11 Nov to get five times the chance to win!
Winners will walk away with an all-inclusive travel package for two, including a pair of air tickets, 4-night stay at a 5-star luxury hotel, and tickets to both 3rd place and final matches, all courtesy of Visa. The winners will be announced at Shopee's livestream on 11 Nov, 11pm so stay tuned!
#7: JOIN THE COUNTDOWN
The countdown to 11.11 Big Sale is officially on! Officially, you can join the grand countdown to 11.11 with Uncle Raymond and Brightman on 10 Nov via livestream at 11.30pm. Participate in the dance-demonstration live, catch exclusive Flash Vouchers Drops and stand a chance to be the winner of the $1111 grand voucher giveaway.
This year's 11.11 Big Sale is set to give out the lowest prices of the year! Maximize your savings, complete your holiday wish list, and win irresistible rewards as you shop. Hurry! Promo runs from now to 11 Nov, 2022.