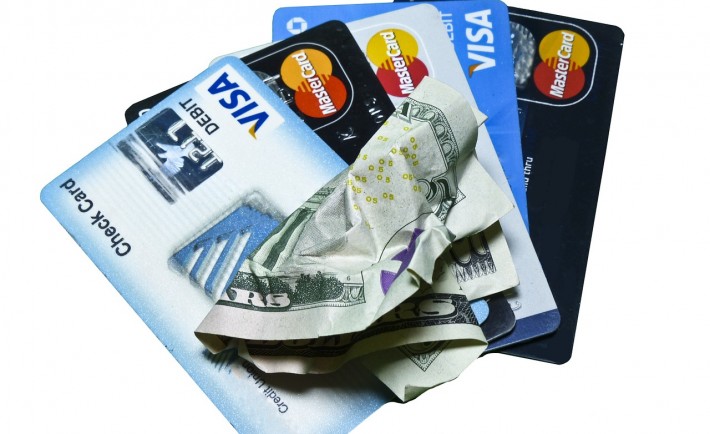 Image Credits: pixabay.com (CC0 Public Domain)
The credit card is one of the most powerful tools of our nation's consumers. With that power comes great responsibility. Financial problems can occur if you are missing your credit card bills' deadlines, constantly transferring balances, and paying your primary card debt with a supplementary card.
In Singapore, over 9 million credit cards were issued as of November 2015. The credit card debt of these cards, worth over S$5 billion, are in the form of balances rolled over to the next statements. Shocking and scary at the same time, is it not?
This is why handling your debts is vital to personal finance. May this tips help keep you on track:
1. DETERMINE THE BALANCES AND INTEREST RATES
The first step in taking control of your credit card debt is understanding how much you really owe on each of your cards. Write down the balances and interest rates for each card. If the interest rate is above 10% then you must transfer this balance to the lowest "interest giving" account. This way, you will be able to pay off the balance at an interest rate you can afford.
2. REQUEST A CREDIT REPORT
Request for your credit card report/s to assess the total amount of debt you owe as well as how bad the situation is. A credit report has the records of your payment history, credit facilities, late payments, bankruptcies, and defaults.
If you saw some inconsistencies or problems on your credit report, call the various authorities to fix the issues. Remember that you are able to repair any past mistakes sighted on your credit report.
3. CONSIDER A DEBT REPAYMENT PLAN
Be honest about your situation to your bank and discuss if you can convert your outstanding balances and unsecured loans into a debt repayment plan. To ease your burden, the debt repayment plan allows you to repay your credit card debt by installments. Pay the debts with higher interest rates first followed by those with lower interest rates but, watch out for penalties.
4. PAY MORE THAN THE MINIMUM
Making the lowest possible payment leads to more interest and time spent in debt. Pay more than the minimum requirement in order to get rid of these dilemmas.
For instance: If the outstanding balance on your card is S$2,000 and its interest rate is 18%, you are required to pay a minimum of 2% of your balance each month. Paying the minimum of S$40/month means that it would take you more than 5 years to pay off your debt in full. During that time, you paid an additional of over S$4,000 in interest. If you increased your payment even slightly, you can get rid of your debt in no time!
5. SEEK PROFESSIONAL HELP
If the above options sound confusing and unattainable, it is time to battle your debt with the experts. Luckily, there are a number of organizations and individuals that are qualified to give you support to finally get rid of your financial problems. Start by approaching the Credit Counselling Singapore through ccs.org.sg.