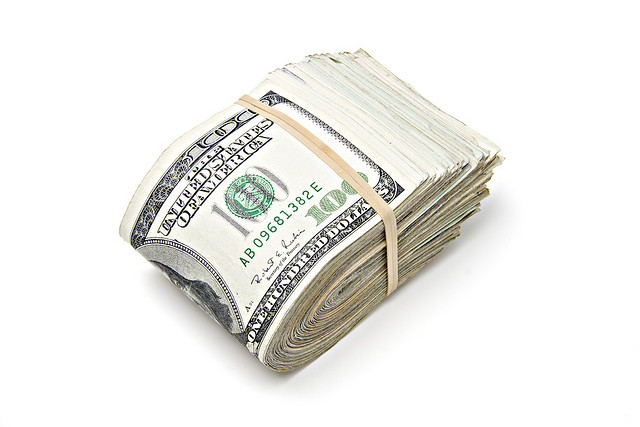 Image Credits: Andrew Magill via Flickr
A couple from America has consciously decided to look into their expenses and pay off their US$27, 000 (S$36, 474) worth of debt in just 6 months.
Jackie or better known in social media as The Paleo Mama and her husband sat down to discuss their finances since they were supposed to buy a house. If they are going to pursue in buying the house, they will get themselves wrapped up even more in debt.
They found out that they had US$50, 000 (S$67, 546) worth of debt due to accumulated education/student loan and the worth of their new car. They did not realize that they were supposed to pay student loan quickly as its interest and value pile up in time. So, they were determined to turn things around.
Here are the 6 things they did to cut down their expenses and earn more income:
1. MONEY MANAGEMENT
First, it is important to track where your money is going through the last month's bank statements and receipts. The couple noticed that they are spending too much on groceries and eating out.
With these things in mind, they devised a plan to categorize each expense and allocate specific amount of money on to it.
2. CUT DOWN MOBILE PHONE PLANS
They switched to prepaid phones and got rid of their iPhones. This brought them from US$160 cost of mobile phone plan to US$60 cost of prepaid phone per month.
3. CUT DOWN THE CABLE TV AND ELECTRICITY
They started using Netfilx and Hulu to stream shows (the first month is Free) rather than subscribing to cable TV. Also, they managed their electricity by turning off the lights and controlling the temperature of the air conditioner.
4. SELLING AND USING ESSENTIAL OILS
In order to earn more money on the side, Jackie learned how to make essential oils and sell them online. They also stopped buying over-the-counter medication and cleaning products and started using essential oils instead.
5. SELL THEIR STUFF
They sold their old car (now they have one family car), furniture, clothes, toys, and so on. Furthermore, they only buy used clothes on Goodwill or the local thrift stores. This helped them earn a lot of money.
6. BE HONEST ABOUT THE SITUATION
They called various companies to tell them that they can't afford the various plans anymore. The customer services helped them to reduce the payments by more than 75%.
As you can see, Jackie and her husband were able to pay off over half of their debt by budgeting wisely and selling their stuff. Fortunately, you can also use these strategies yourself!