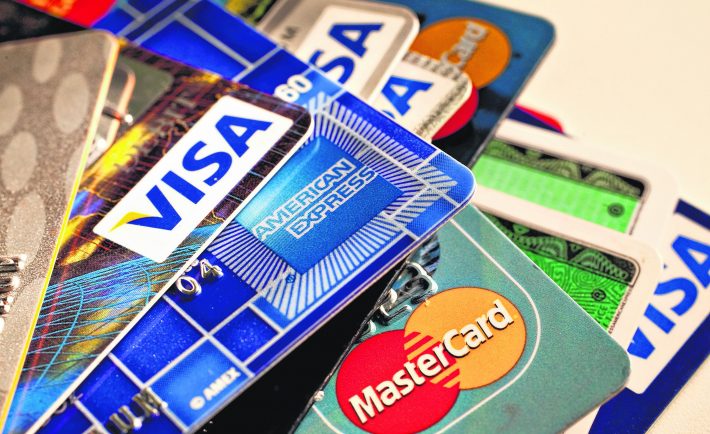 Image Credits: businesstimes.com.sg
Getting your first credit card is often a liberating experience for many. The idea of having that financial freedom in your wallet and being able to buy almost anything on credit is exciting but sometimes dangerous.
Without financial discipline and careful planning, debt can rack up fast. One missed payment can turn into two, and suddenly interest pools up until you're staring at a balance you can't imagine paying back.
Here are some top tips on how to pay off your credit card debt quickly, if that is you.
#1: Settle smaller debts first
Having several debts to pay is a stressful encounter. We could all do with a little motivation, no? 
Organising your debt priorities from the smallest to the largest can help nudge you to continue paying off your credit card debts and reap the rewards of a debt-free life in the future.
#2: Go past minimum payments
Maybe you've read somewhere or heard from someone that minimum payments are sufficient to help you "get by". But merely making minimum payments every month is a dangerous practice.
What you want to do is to go beyond minimum payments to prevent your credit card from accumulating a tremendous amount of debt over time. It will also keep your credit card debt from growing out of control.
Over time, these payments will help break down your "debt snowball" and keep things at a manageable level.
#3: Take advantage of a balance transfer
Interest rates are among the quickest ways we see credit card debt expand without our knowledge or awareness. If you have a large credit card debt you can't anticipate paying off any time soon, but it's gathering a lot of interest, you can apply for a balance transfer credit card.
So what's a balance transfer? A balance transfer is similar to a short-term (up to 24 months) 0% interest loan, often via a credit card or credit line account. It will allow you to transfer your debts to an interest-free account and stop collecting high interest on your existing debts.
The main idea here is that you're kind of taking a short-term loan with an interest-free grace period so you can avoid paying rolling interest payments on your credit card debts.
Speaking of which, you can also consider taking out a personal loan.
#4: Apply for a personal loan
You can apply for a personal loan if you are seriously in a pinch and need to get rid of your credit card debt fast.
Upon approval, you will receive a cheque that you can use to pay off all of your outstanding credit card debts. However, you will be responsible for paying back that loan, which usually relies on its own set of repayment requirements.
The advantages of getting a personal loan include a possible lower interest rate on your debt and a fixed repayment period (up to 84 months) to clear it off. With that said, usually, individuals with excellent credit scores, high salaries, or loan amounts can enjoy the lowest rates.
You can refer to more pros and cons of using a personal loan to pay off your credit card debts here before deciding if it's suitable for you.
#5: Opt for debt settlements
If you're sure that you won't be able to pay back the entire balance of your credit card but want to try and eliminate them, it might be time to write an appeal letter to your creditor. 
Also known as debt settlement appeal, it's the most fuss-free form of debt settlement, and you won't need a lawyer for it. But do prepare supporting documents like your income and CPF statements to accompany your written appeal.
Apart from debt settlement appeal, these are other debt settlement options in Singapore:
Discounted lump sum settlement
Instead of an instalment payment plan, you will negotiate with the creditor for a lower total amount that your owed sum. As the name suggests, you must pay the agreed amount in one bulk quantity.
By choosing this method, a single bank or financial institution will settle your outstanding debts on your behalf. In return, you will pay back the bank in fixed monthly instalments. This plan is only applicable for Singapore citizens and permanent residents with a specific income cap and assets value.
Credit Counselling Singapore (CCS) provides this program for borrowers in severe financial hardship and cannot pay for unsecured loans due to banks and authorised moneylenders.
Debt repayment scheme / Bankruptcy
Bankruptcy is often the last resort after you've exhausted all your options. One may also be placed on a debt repayment scheme, a pre-bankruptcy scheme, to avoid bankruptcy.
For more details, please click here.
Final thoughts
Though a credit card can be a significant source of financial relief, the debt can build up quickly and cause enormous problems for people who don't know how to manage it.
Tackle your credit card debt head-on and pay them off quickly using the abovementioned trustworthy techniques to minimise the odds of you reaching bankruptcy.