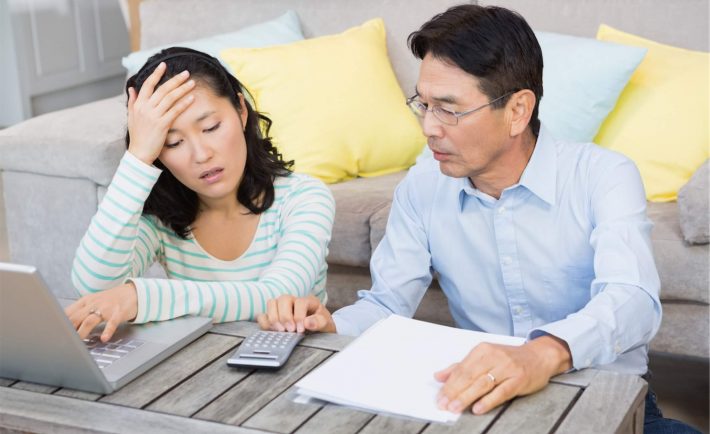 Image Credits: Crawfort
Do you know that the average household debt in Singapore is about S$55,000 per capita?
With a value that high, there's no doubt that it's about time to learn how to manage your debt and minimise it as much as you can. Financial freedom is within reach if you're able to settle your debt in time the right way.
Here's a brief look at various debt settlement options available on our sunny island.
#1: Self-Administration
One of the easiest ways to manage your debt is to directly discuss with your creditors to see if you can potentially negotiate or appeal for a cheaper instalment repayment plan.
However, you need to approach them with some research done beforehand. In your written appeal, fully flesh out your financial situation and suggest a repayment amount that's okay for you.
Don't forget to include documental proof like income and CPF statements whenever applicable to bolster your appeal.
#2: Discounted Lump Sum Settlement
Once you've accumulated enough financial capital, you can ask your creditors about repaying your debt in a discounted lump sum.
A quick way to build up your lump sum is to consider selling off several assets or taking a low-interest personal loan from a reputable company or financial institution. Then, pull out those negotiating skills to seek a discount.
#3: Debt Consolidation Plan (DCP)
Under this refinancing program, you're able to pool together all your unsecured debts using one financial organisation.
You should note that some unsecured debts are not allowed, such as medical loans, joint account debts, and more. Unless you don't fit the DCP criteria, you're eligible to apply directly at your participating financial institution.
Once your application passes, your unsecured credit facilities will close, and a revolving credit facility will open to aid you in payments.
#4: Debt Management Program (DMP)
Whenever heavy financial stress hits and you're unable to pay your debt back, not all hope is lost.
The Credit Counseling Singapore (CCS) runs a DMP that provides financial counselling sessions to examine your payback ability and ideally settle your debts in one decade.
The CCS will help create a repayment plan with lower interest rates and more extended repayment periods to enable you to pay back those debts. Among other benefits, the program is perfect for you only if you qualify. 
#5: Bankruptcy
As an individual or a business, you can file for bankruptcy with the High Court if you're unable to repay a debt. This is commonly the last resort because you will face some strict consequences if you pursue this option.
You will be assigned a Private Trustee-in-Bankruptcy (PTIB) or Official Assignee (OA) who can help assess your situation and figure out a target contribution on your behalf to repay your creditors.
#6: Debt Repayment Scheme (DRS)
As we come to a close, there is a way to avoid bankruptcy – your OA can lead you through a DRS.
But because you're not allowed to apply for this option directly, only your OA can approve you after previewing your bankruptcy application. Upon fulfilling the necessary criteria, you will not be labelled as bankrupt.
However, you must commit to a repayment plan that spans at least five years. For more information on DRS, you may head to the Ministry of Law Insolvency Office's webpage.
Final thoughts
Debt settlement can be scary if you do not possess sufficient knowledge on the topic. Why not speak to a trained professional if you need help resolving your debt problems?
Folks who need 1-to-1 financial counselling can book an appointment with the CCS. Do note that there's a one-time fee of S$30, but no further fees required for subsequent meetings (if necessary).
Nothing is impossible to solve. Take heart!