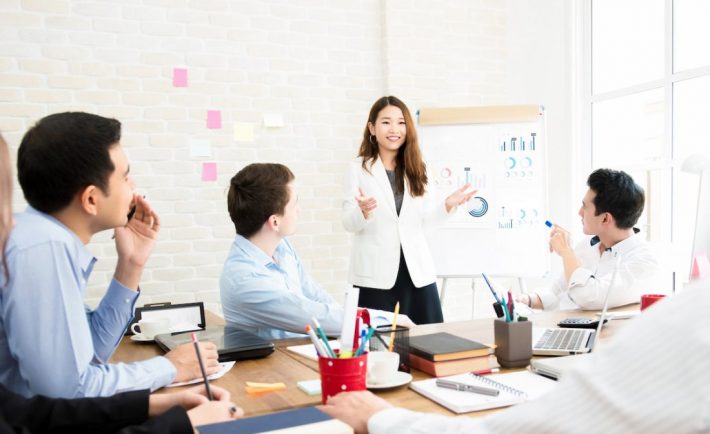 Image Credits: The CEO Magazine
Looking back, sometimes I wished I had received solid advice from the senior management team on how to manage people. This is especially so if you're promoted at a relatively young age compared to your peers.
If that is you, here are useful tips from Emily Subrata, a 35-year-old Director of Sudamala Resorts. Sudamala Resorts is a Bali-based hotel management company that specializes in crafting art-inspired boutique properties.
Apart from these tips, Emily also recommends that you find yourself a mentor you can trust to quicken your progress as a leader. It's probably a good time to work on that LinkedIn profile too.
#1: Have empathy
"We are humans first and foremost and acknowledging this is beneficial. We all have feelings, concerns and reasons. We have families and priorities. Understanding what's behind your employees' actions and motivations, and remembering that they're not simply working machines, are the most efficient way to combining everyone's energies to achieving both personal and company goals."
#2: Recognize achievements
"We all know how the hard slog can be, so I live by the philosophy of taking all the wins, no matter how small, and celebrating them, no matter how simple. These acts could be what fuel the team to go that extra mile and stop the camel's back from breaking. It's so simple yet beneficial."
#3: Actions speak louder than words
"This is particularly vital when working with, or managing, people who may be more senior than yourself in terms of age or experience. For all that you say, nothing comes across louder than your own action. I realised very quickly that every single thing I do is observed and interpreted by the entire team. They could be incorrect in their interpretation, but to them, it is their truth. So as best as I can, I show my intentions through my own actions."
#4: No two people are the same
"Every individual has their own strengths, weaknesses and goals. I believe a team member feels even more valued when they know we have worked hard to get to know them, which sometimes begins with calling them by their name and asking how they are, so that we can approach them in a way that suits them the best."
#5: Remain reachable
"I strongly believe that we must always know our own team, their achievements, challenges, ideas and concerns. They need to feel that their leaders are not out of their reach. I appreciate the structure of the organisation but that shouldn't be a barrier for open discussions."