Affordable Moving & Storage Services!
Work+Store introduces new Flexi Space storage, a one stop storage solution from movers to storage and you will only pay for the space required for your items!
Enjoy the lowest rate from just $99/month storage fee.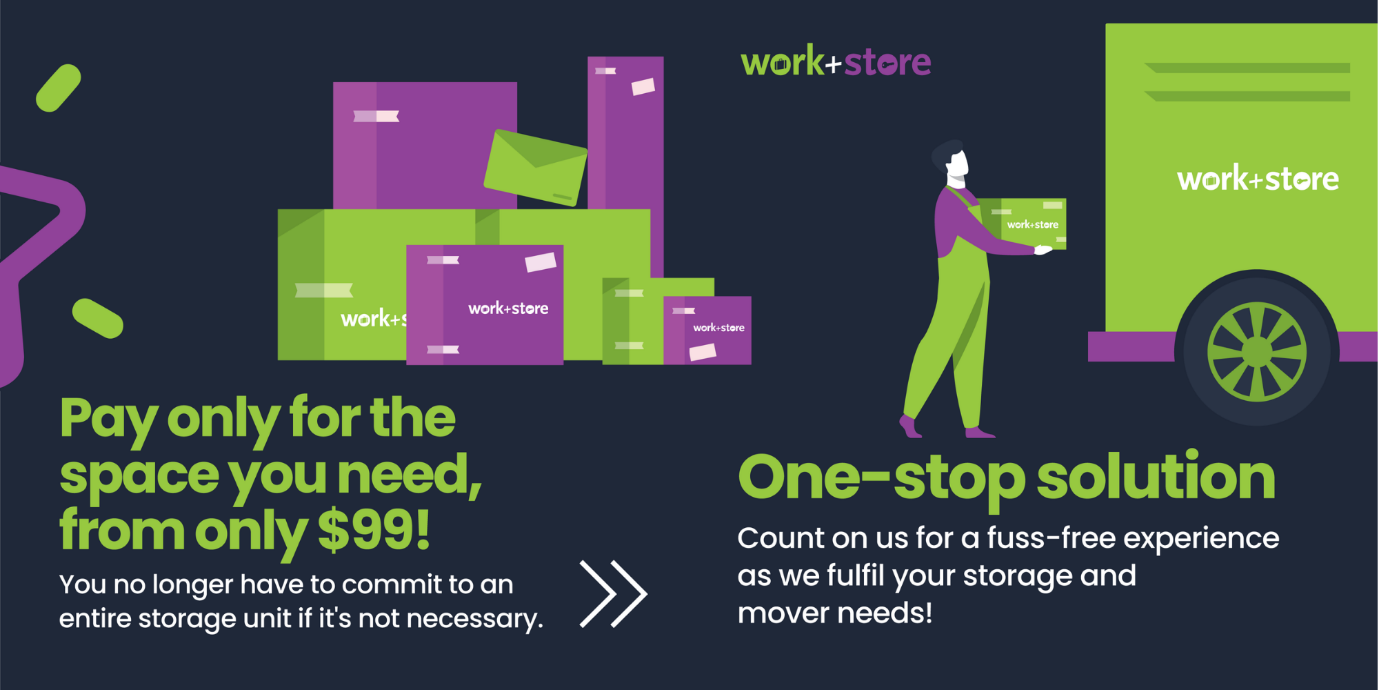 With our Flexi Space and Logistics Mover services, you can count on us to move and store your items quickly and reliably for you. This one-stop solution allows you to pay only for the space you need, alongside hassle-free mover services.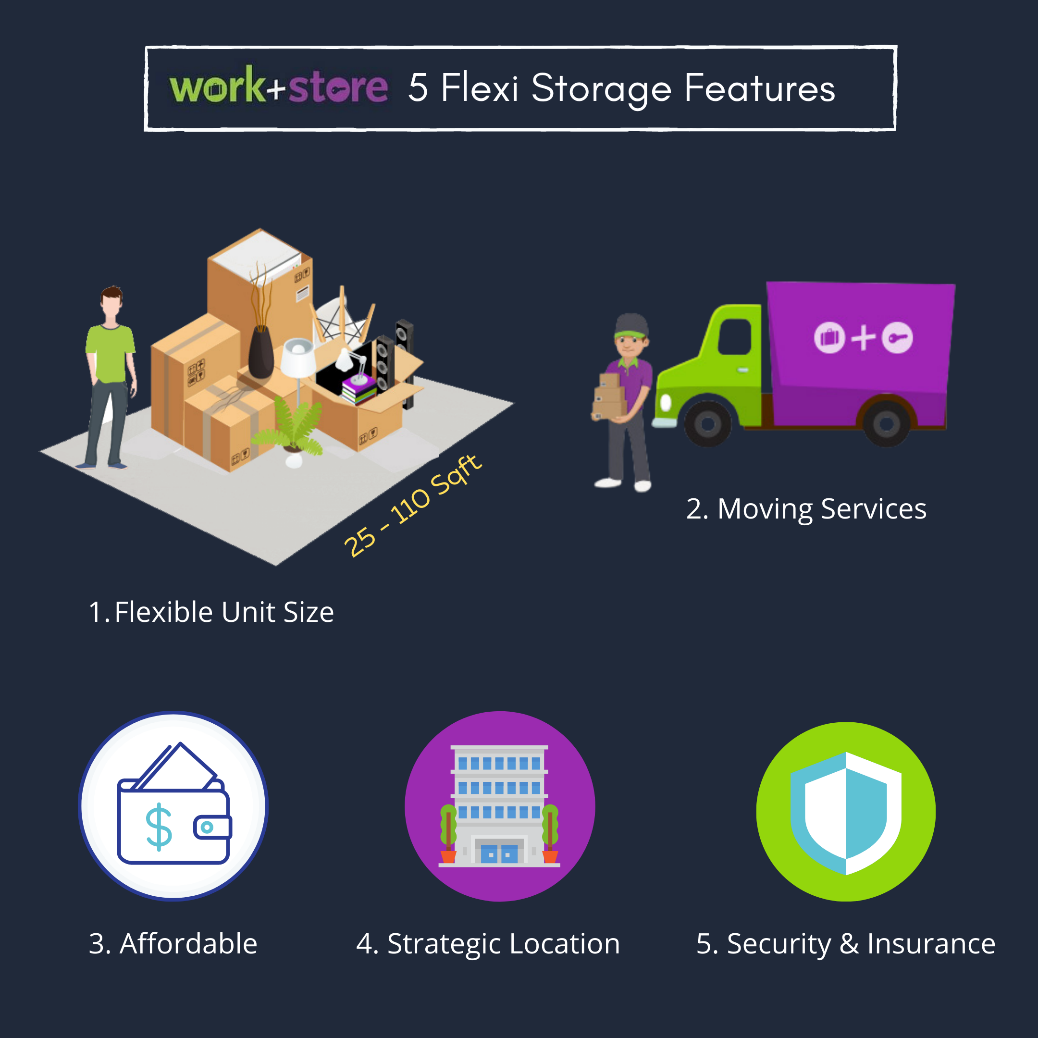 What's more, enjoy FREE boxes when you sign up for these services.
Find out more today
8722 8000 (call/whatapps)
[email protected]
www.workstore.com.sg
Facebook page: www.facebook.com/WorkPlusStore