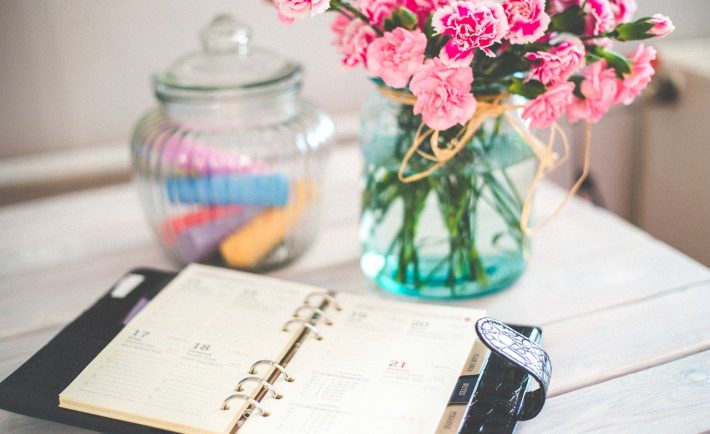 Image Credits: pixabay.com
Due to the safety measures and social restrictions brought by the pandemic, we tend to spend most of our days at home. Now is the perfect time to declutter and reorganize your own space! From creating your own key holders to storing your stuffed animals, these tips will squeeze your creative juices without breaking the bank.
Use what you have as you organize your home with these cheap storage hacks:
#1: MULTI-PURPOSE FILE DIVIDERS
Do not throw your shoe boxes just yet! Shoe box, usually made of paper, is more than just a storage for shoes. It can also be used in packaging several items in retail stores or in your home. If you have a collection of bills, photos, sewing supplies, tools, and other small items, you may store it inside a shoe box for easier access.
Divide the sections of the shoe box by cutting the cover into rectangular and square pieces. Get creative! You may also cover the shoe box with a patterned fabric to echo the décor of your room.
#2: HAIR TIE HOLDERS
Let us face it! Hair ties always get lost. The solution? Store your hair ties on an empty tissue roll core. Widen the hair tie and insert it on the empty tissue roll core. This way, you will know where to find them.
Aside from hair ties, the empty tissue roll core may be used to store your cords. Prevent getting your cords tangled by tucking in the cords inside an empty tissue roll core. Put a label on the cardboard tube so you will know which cord is which.
#3: STATIONARY VASES
Jars can be ideal for preserving jams, jellies, sauces, mustards and flavored vinegars. Basically, it is storage for your food. But aside from that, you may organize your office supplies with a jar. Let the jar act as a stationary vase for your paper clips, pens, staplers, highlighters, and more.
You may also style your jar by painting it with enamel or a chalkboard paint. A chalkboard paint allows you to create a blackboard area with a durable black finish. This product can be applied to any smooth non-porous surface such as drywall, plaster, metal, and glass.
#4: STUFFED ANIMALS STORAGE AREA
Keep all your child's stuffed animals in one area by sticking a few Velcro strips or hook-and-loop fasteners on the wall. Attach the half of the strip on a lightweight stuffed animal and the other half on a wall. Use the soft side of the Velco or the hook-and-loop fastener to avoid getting potential scrapes on your beloved little one.
#5: REUSABLE STORAGE BAGS
Tired of seeing your children's toys scattered around? Do not forget the smaller ones such as the action figures or doll clothes that are lying on the floor. Well, re-sealable or reusable zipper bags may come in handy. The most famous brand is the Ziploc bag, but you may also use other variations of this. The see-through exterior provides easy identification of the stored contents.
Just store your child's toys, crayons, and markers in a labeled reusable storage bag to keep it organized. You may also keep some manuals and brochures inside.
#6: FRAMED KEY HOLDERS
You will be surprised to know that a picture frame may be revamped as a key holder and a dry-erase board. Let us start with the key holder. Create your own aesthetically pleasing key holder with a single picture frame. Simply remove the glass and paint the background or cover it with fabric or colored paper. Then, attach several key hooks using a strong adhesive. Hang the frame near the exit door. This will ensure that all keys are kept in one place.
Lastly, you may create a dry-erase board with a picture frame. Stay on top of your tasks and errands with a DIY dry-erase board. Use an old picture frame and put a fabric or a wallpaper inside. Use a whiteboard or a dry-erase marker to note down your reminders on the glass.
#7: BEDDING BAGS
Tote bags, made of canvas, are usually inexpensive. Take your beddings and blankets and put it inside the tote bags for heightened organization. You may also put your old or underused clothes inside the tote bags and donate it to those who need it the most.