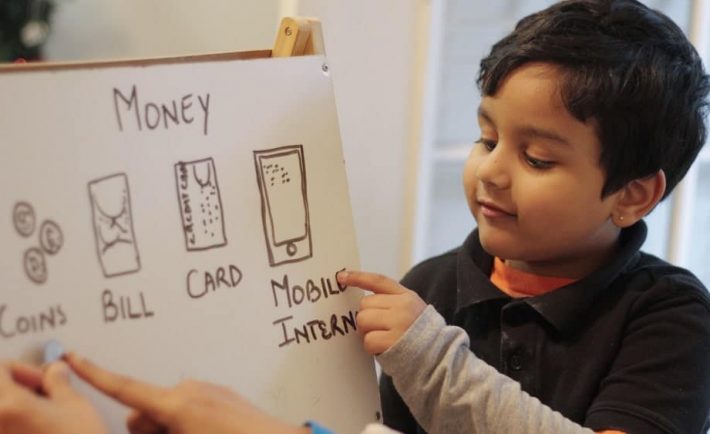 Image Credits: PT Money
Coding and programming for kids have seen an upward trend in recent years.
In fact, since five years ago, primary and secondary schools have adopted the Code for Fun enrichment programme thanks to The Infocomm Media Development Authority (IMDA) and the Ministry of Education (MOE).
But now, preschools are starting to jump on the bandwagon with curriculums or enrichment lessons revolving around programming robots.
Parents with children who suffer from FOMO may want to send their kids to these schools to groom them to be coding geniuses.
Locations: Bukit Timah Plaza, Parkway Centre, Orchard Central & King Albert Park
Saturday Kids pride themselves as the first coding school for children in Singapore. Established in 2012, they have taught children not just in programming but also in electronics, digital art, and design thinking.
Have a look at their on-site and online course schedule here.
Locations: Bukit Timah & Parkway Parade
Next up, we have Coding Lab. This enrichment centre is a four-time award winner of the Best Enrichment and Learning School voted by parents. Its founder is an MIT alumnus who has worked in Silicon Valley. You can expect a top-notch inquiry-based curriculum for your kids and teens aged 4 to 18.
Check out their classes and special programmes here.
Location: Toa Payoh Central
Third, on our list, we have Commputhink. The programming school for kids is led by trainers who are NUS Master of Technology graduates. Centring their teaching philosophy on interest, your child will possess the freedom to create, write, and understand computer programs.
Not too sure if you want to commit? Sign your kid up for a trial class first.
Location: Forum Shopping Centre (Orchard)
Children's Worklab focuses on delivering applied-technology lessons to children aged 4 to 12. It promises a 100% hands-on and mind-stimulating curriculum that will bring out the creative juices of the little ones. With a low teacher to student ratio, your child will also be given the right amount of attention from highly qualified teachers.
View their course schedule or consider some holiday camps for the upcoming June break.
Location: Tanglin Shopping Centre
LCCL is an acronym for "learning to code, and code to learn". The academy aims to inspire computational thinking among young learners. For parents unfamiliar with computational thinking, the centre defines it as a mental skill and a range of analytical and problem-solving strategies one can apply in life.
There are both regular and holiday programmes at LCCL Coding Academy. Click through the link for more details.
With tighter measures kicking in from Sunday, 16 May, do enquire directly with the respective enrichment centres on their latest COVID-19 protocols and e-learning arrangements before enrollment.