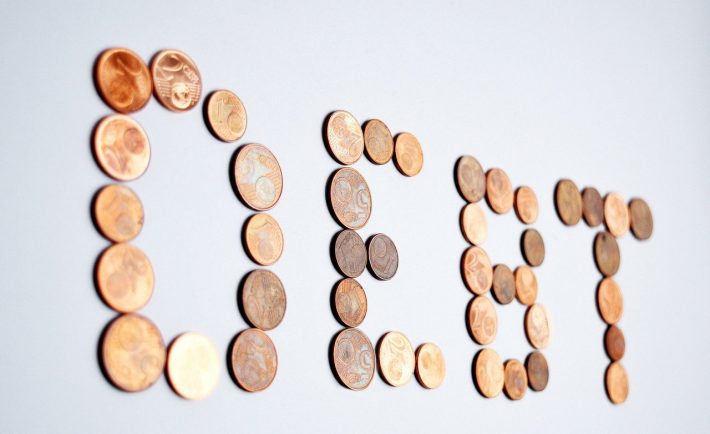 Image Credits: unsplash.com
"Home life ceases to be free and beautiful as soon as it is founded on borrowing and debt." – Henrik Isben
One of the most common issues that individuals bring into a marriage is debt. Money is high on the list of topics that couples fight about, and it is the among the top reasons why couples get divorced. Financial issues increase marital discord and stress.
If you are worried about marrying someone with debt, you must realize that you can help each other out. You are a team!
#1: BE TRANSPARENT ABOUT YOUR DEBT
Be honest about your debt situation. Hiding debt from your spouse before the wedding is simply a horrible idea. Your partner needs to know your economic situation and vice versa. You can only make shared decisions after talking about money.
#2: CREATE DECISIONS AS A TEAM
Married individuals have many financial arrangements to make. After discussing your pre-existing debt, decide how you will move forward together. Consider the following questions:
a. How will each partner contribute to the household bank balance?
b. Are you going to combine assets by opening a joint account?
c. What kind of investments will you make?
d. How do you plan to tackle previous debt?
#3: SET A MONEY DISCUSSION NIGHT
The key to surviving marriage and debt is to set a budget as a team. Find a quiet place and sit down for a discussion before next month begins. It may seem like a simple solution, but it is the answer to many money issues in marriage.
#4: NEVER PLAY THE BLAME GAME
Once you are married, you must work together to eliminate your debt. "My" debt turns to "our" debt. Having this perspective creates a significant difference.
#5: CONSIDER PERSONAL LOAN TO RELIEVE SOME FINANCIAL BURDEN
Prudent use of personal loans can save you more in the long run, especially if you're currently saddled with severe credit card debt or are facing a financial emergency that could wipe out your savings. Ultimately, the only way to prevent bad debt from snowballing is to have the discipline to control your spending until your loan is repaid. If you find yourself in any of the above situations and are looking for a personal loan to help relieve some of your financial burden, be one of the first 2 applicants daily to have your 1st year's interest (up to S$550) covered by SingSaver. Click here to learn more. Offer until 21st Mar 2022. T&Cs apply.
Stick to the plan and motivate each other. Living without debt is not easy, but it is worth it.