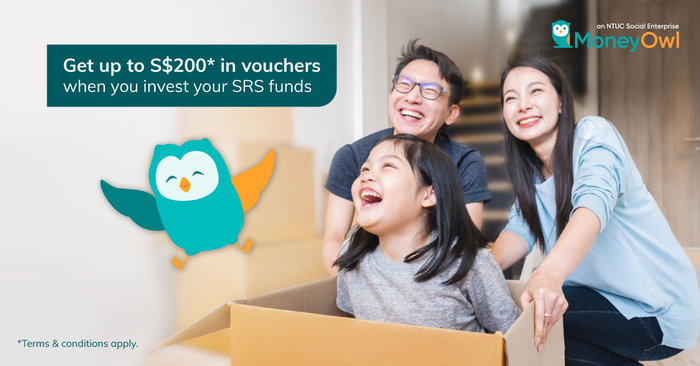 The Supplementary Retirement Scheme (SRS) is a voluntary scheme to encourage individuals to save for retirement. Unlike the Central Provident Fund (CPF), it is not compulsory to participate in the SRS scheme. A key benefit of SRS is that members can enjoy dollar for dollar tax relief, capped at $15,300 per annum for Singaporeans while saving towards their retirement goals. As a tax deferral scheme, when you subsequently withdraw from your SRS after the statutory retirement age, only 50% of the amounts withdrawn will be subject to tax. Individuals who would like to open an SRS account can do so with either DBS, UOB or OCBC bank.
Don't leave your funds in SRS un-utilised
After transferring funds into your SRS account, don't leave it un-utilised! According to Ministry of Finance (2019), over 28% of SRS contributions sit idle as cash balances, earning a low interest rate return of only 0.05% p.a.
There are many ways that you can utilitse your SRS contributions to grow your retirement funds, such as investing in unit trusts, ETFs, stocks, bonds (including Singapore Saving Bonds and Singapore Government Securities) and single premium insurance.  A particular affordable and convenient way is to invest your SRS funds with MoneyOwl to boost your future retirement fund. Here's why you should do so.
Invest your SRS with MoneyOwl
Investing your SRS funds with MoneyOwl starts from as little as S$50/month or $100 as a lump sum. This means that it is possible to start early without waiting for your SRS funds to accumulate to a substantial level. Besides, there is no platform fee so that more wealth is generated for the you in the long run. With MoneyOwl, you gain access to a globally diversified portfolio of companies with good growth potential at value prices.
Receive up to $200 eCapita shopping vouchers
MoneyOwl is offering a limited time SRS promotion valid till 31 Dec 2020*
| Tiers | Qualifying Conditions* | eCapita voucher |
| --- | --- | --- |
| 1 | S$1,000 to S$10,000 fresh funds invested OR; | $50 |
| 2 | S$10,001 to S$50,000 fresh funds invested OR; | $100 |
| 3 | S$50,001 and above fresh funds invested | $200 |
More details can be found on MoneyOwl's website
*T&C:
This promotion is only valid from 9 November to 31 December 2020.
This promotion is only open to the first 500 people who successfully invest their SRS funds with MoneyOwl.
Promotion is valid for one-time top ups using SRS funds only. Regular savings plans/ monthly SRS investments are not eligible.
Promotion is not valid for cash investments and investments in WiseSaver portfolio.
You need to stay invested and not withdraw your funds for at least 2 months after the promotion period is over (i.e. till end-February 2021). Vouchers will be sent to you in March 2021.
Only new MoneyOwl clients are eligible for S$50 voucher redemptions.
Both existing and new MoneyOwl clients are eligible for the $100 or $200 voucher redemption.
MoneyOwl reserves the right to change these terms and conditions from time to time.
About MoneyOwl
MoneyOwl empowers and fulfils lives by helping people make wise decisions to achieve their financial goals. With one of the lowest fees in the market, invest your SRS funds with MoneyOwl today to boost your future retirement income.