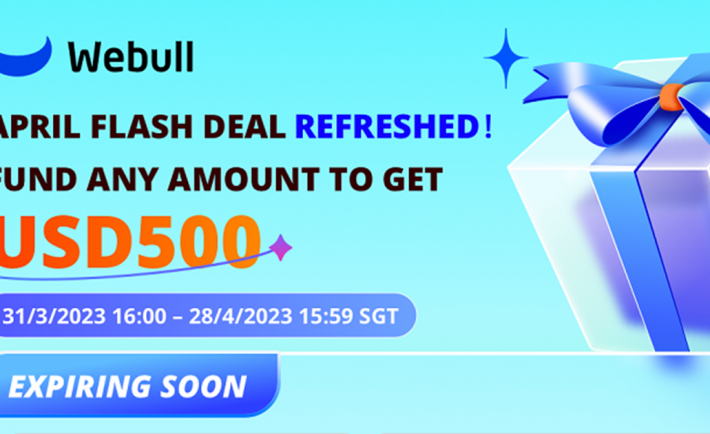 Another low-cost online broker is taking the Singapore brokerage trading market by its horns! Webull is a broker dealer registered with the SEC and headquartered in New York. To entice users to try out is zero-fee brokerage services, Webull is offering up to US$500 worth of blue-chip shares as long as a new user funds his/her account. The definition of funding means new user can top up as little as just 1 Singapore cent to get up to US$500 in this super amazing promotion!
Webull's Amaaaazing Promotion
Here is a step-by-step guide on how to receive free US$500 worth of shares from Webull.
Step 1: Download the Webull mobile app from the Apple/Google Play store or access its desktop version
Step 2: Sign up using this referral link
Step 3: Register and open an account. You can key in your personal details or allow Singpass MyInfo to populate them.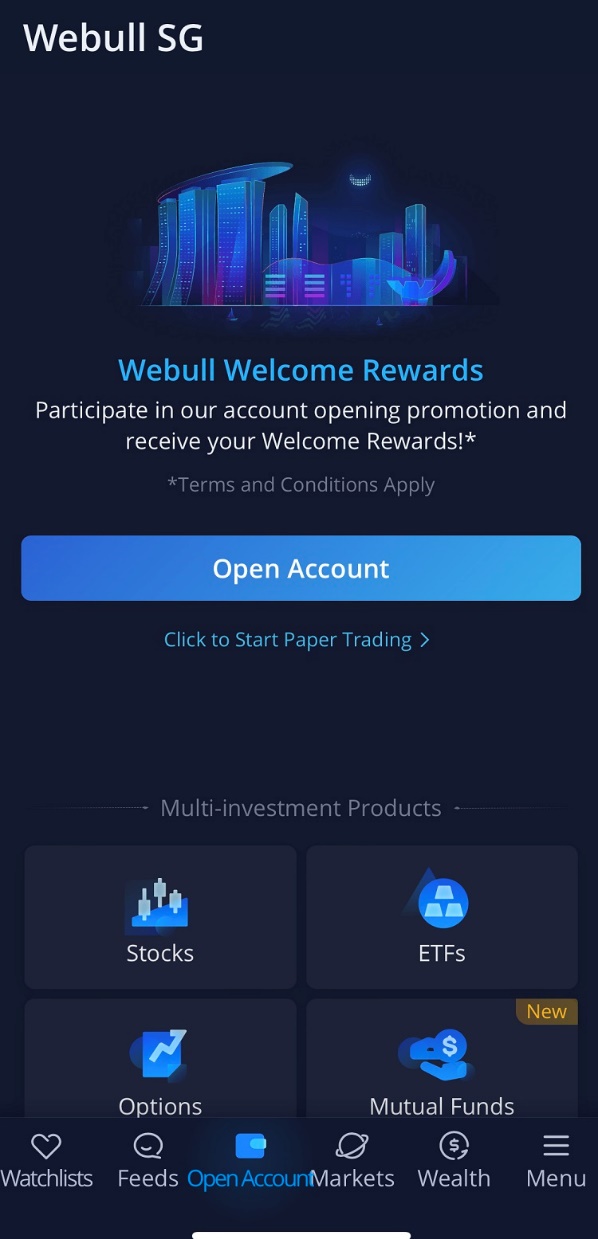 Step 4: Once you have completed your account opening, simply wait for the approval from Webull. It usually takes just 1 business day.
Step 5: Simply fund your account upon account opening via FAST or DDA. Any deposit is fine, even $0.01! Upon successful funding, go to dashboard to redeem your well-deserved rewards.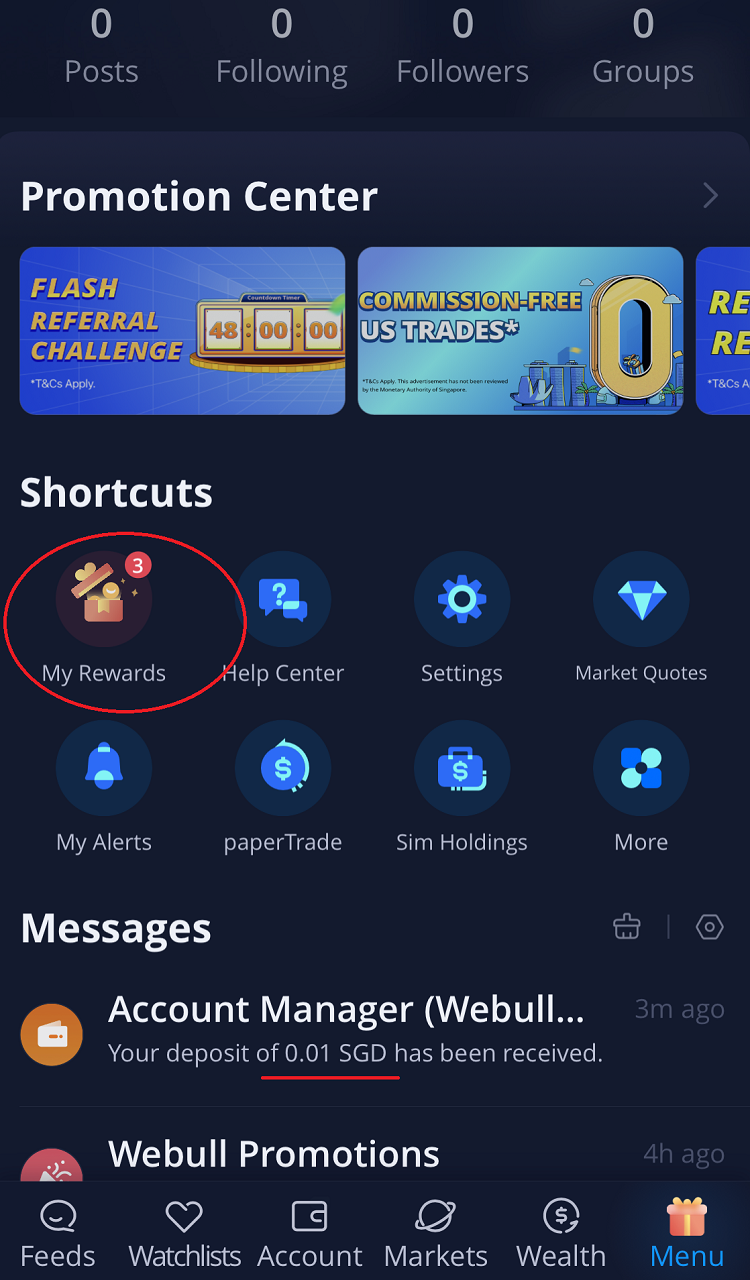 Simply click "My Rewards" icon to redeem your fractional shares! You will receive 3 blue-chip, fractional shares comprising of either Alphabet, Microsoft, Apple or Tesla. Each of these shares will be worth a minimum of US$10 to a maximum of US$100.
But wait, that's not all yet.
If your account continues to stay funded for another 30 days, you will receive 2 bonus chances to redeem 2 more free shares. It will stay funded as long as your initial deposit of 1 cent has not been withdrawn. Thereafter, sell the 5 free shares and cash out. That is how you walk away with up to US$500 after just 30 days of doing almost nothing!
Even without the sign-up promotions, Webull is amazing for its ZERO platform fees and commission charges on US Stocks. This is the lowest cost that you can possibly find in the Singapore brokerage scene right now.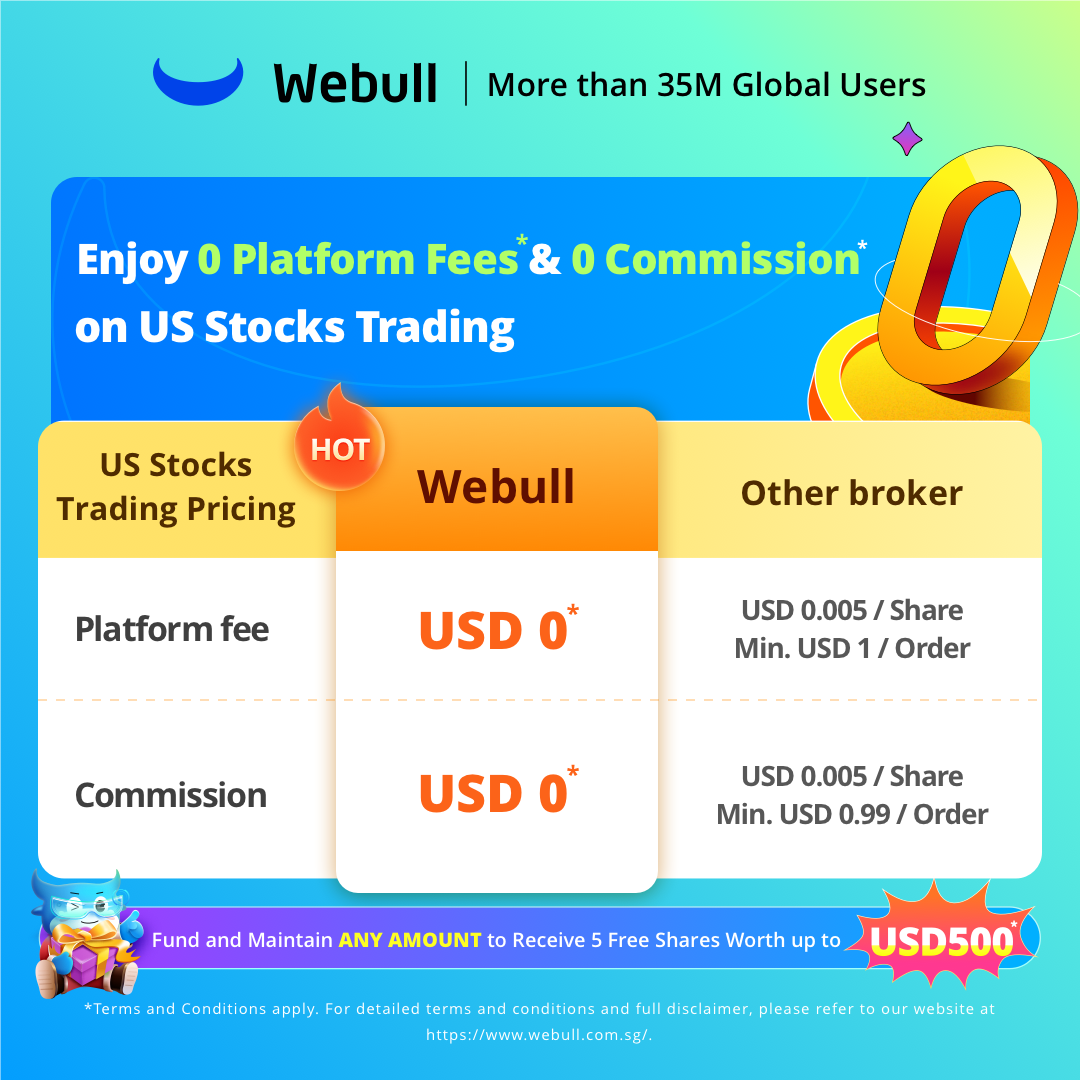 It is evident that the "effort-reward" ratio is remarkably high and that is why you should not pass up on this amazing promotion from Webull!
Sign up and fund your Webull account to claim your free shares now!