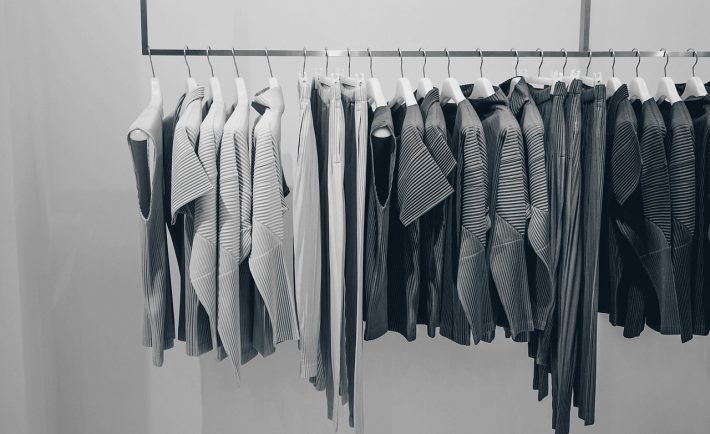 Image Credits: pixabay.com
WHAT CANNOT BE SEEN BY THE NAKED EYE
What do tank tops and plain shirts have in common? For starters, you typically use these underneath a polo or a blouse. Others can barely see these types of clothing so, why bother with an expensive brand? Stick to purchasing basics in department stores such as John Little. Save the designer labels for the items that you show off!
THE OLD BECOMES NEW AGAIN
When my partner and I were out of activities to do, I convinced him to experience a hunt at a nearby thrift store. Flea shops and thrift stores sell gently used or preloved clothing at incredibly cheaper price tags. Many of these stores offer holiday sales too! I once bought a Zara skirt for S$4. What a steal!
You can purchase an entire outfit for under S$30 at Singapore thrift stores such as New2U Thrift Shop, PraiseHaven Thrift Shop (under Salvation Army), and Something Old Something New. Remember that used clothes must be thoroughly cleaned or sent to the laundromat.
IT'S FREAKY FRIDAY
If you are not comfortable with raiding a stranger's wardrobe then, try swapping clothes with your friends or family members. I am not saying that you must take advantage of your friends or relatives but, you should tap into each other's resources to save money. Furthermore, you are contributing to less waste too.
Allow your loved ones to freely choose which clothing items they like from your unused or underused pile. You can do so every quarter or every month. For instance, you may switch your summer clothes every March!
THE SIMPLER, THE BETTER
In 1970, a London boutique coined the term "Capsule Wardrobe". A Capsule Wardrobe consists of 30 to 37 pieces of clothing that you always wear. It is the minimalist way to downsize your wardrobe and boost your savings. It teaches us to focus on staples and to skip the trends.
A leather pants may be prevelant at Forever 21 or H&M but, constantly keeping up with trends such as this one can poke a hole in your wallet! Purchase items that you can still use in a few years time.