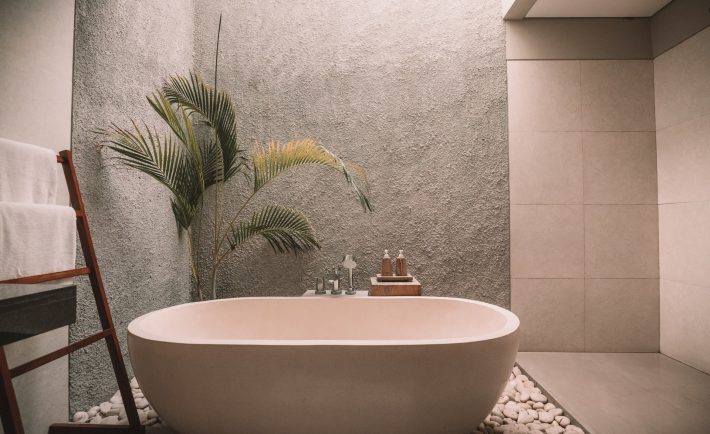 Image credits: unsplash.com
Pleasure is a purely instinctive reaction lasting for 30 seconds to 2 hours. While happiness can be elusive, sources of pleasure are fairly easy to come by. We all need to indulge in pleasurable moments that will not break the bank! Add icing to your cake by checking out these suggestions that will help you savor the day.
INDULGE IN RICH CULTURE AND HISTORY
Explore the rich history dating as far as 1887 as you step into the halls of the National Museum of Singapore. Beneath its 19th-century colonial exterior is its cutting-edge technology, which it uses as a means to present the nation's legacy and development. Its galleries take you on an immersive voyage with modern lenses. The new exhibition entitled "Home, Truly: Growing Up with Singapore" is up until August 2021.
The museum opened when the country moved into Phase Two. Please follow the COVID-19 guidelines to ensure everyone's safety. It is open daily from 10 am to 7 pm.
INDULGE IN NATURAL WONDERS
Help your body benefit from having a healthy dose of sunlight and fresh air as you go outdoors. Treat yourself with nature's beauty as you stroll the Singapore Botanic Gardens. The Gardens has been renowned as a UNESCO World Heritage Site at the 39th session of the World Heritage Committee on July 2015. It is the first and only tropical botanic garden on the UNESCO's World Heritage List. This recognition speaks volumes on the wonders that this 82-hectare Gardens holds.
With more than 150 years of history, the Gardens will continue to play an important role as a leading tropical botanical institute and an endearing place to all Singaporeans. Visitors are asked to have a maximum group size of 8 individuals. A distance of 1 meter from other groups is also required. You must also keep a distance of 3 meters from others during exercises.
INDULGE IN FASTER CONNECTIONS
Being stuck at home for the majority of 2020 taught us the importance of having fast and reliable internet connectivity. We need this to stay connected to our friends and family members, to collaborate with our co-workers, and to order necessary household items online. Do not settle for slow and choppy internet services! Upgrade your current phone or internet plan by checking with your internet service provider.
Ask if it is possible to upgrade to a fiber optic or a high-speed cable. For instance, StarHub offers 2Gbps Fibre Broadband for as low as S$62.90 per month and 1Gbps Fibre Broadband for as low as S$39.90 per month.
INDULDGE ON YOUR INTERESTS
Take this time as an opportunity to indulge on your interests. What are some things that you want to do, but have no time for? It can be great for your mental health to work towards your new goals. Improve your skills by searching through fitness centers that provide free or inexpensive remote classes. You may also look for online music and dance lessons. Lastly, you can download free apps that will help you learn a new language or two.
While you're at home, there are many great opportunities to use online learning to improve your skills. Yoga studios and fitness gyms are offering remote classes, many for free. Music and dance teachers are teaching lessons online. Why not use this time to learn a new language, learn to code, learn new cooking skills or find a new hobby?
INDULDGE ON MUCH-DESERVED SELF-CARE
With everything that happened during the past year, you deserve to take care of yourself. Self-care is not selfish! Self-care allows you to be more productive and motivated to tackle other upcoming tasks. Moreover, you will be able to support local restaurants and artisans.
Naiise has a plethora of self-care items such as bath bombs, teas, and candles. Bath bombs sell for as low as S$10. Interestingly, one bath bomb includes a 24kt gold leaf. I would love to try that!
At a time when you have to be careful with your money, there are still affordable indulgences to enjoy. Consider an item or two on this list!