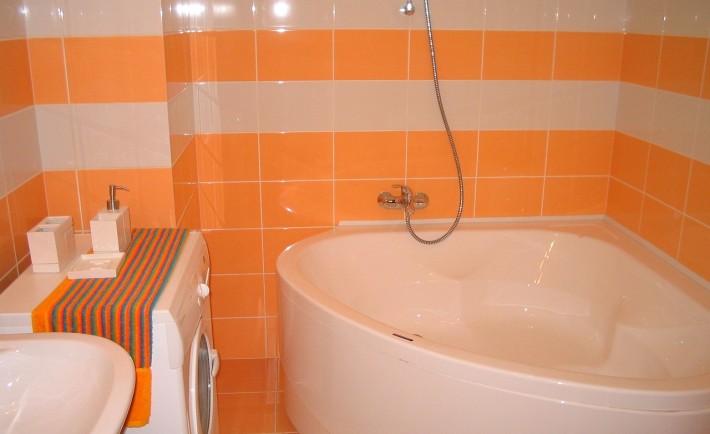 Image Credits: pixabay.com (CC0 Public Domain)
USE VINEGAR TO CLEAN THE BATHROOM
Your S$2-3 bottle of white vinegar have uses that are beyond the kitchen! To clean the toilet, pour a cup of distilled white vinegar into the bowl and let it stay there for 5 hours or overnight. Then, scrub it well and flush. To clean your tub and kill the germs, spray white vinegar around the tub. Then, wipe it with wet cloth to clean.
USE BLOW DRYER TO REMOVE WATER STAINS
Spills from your mugs, glasses, bottles, and cans can leave a whitened "ring" that can be easily visible on furniture. Before you replace or repaint some tables, a simple yet efficient shortcut is to use a blow dryer to clean it. Hold the blow dryer (high heat) close to the ring and see it disappear in a few minutes. Once it evaporates, add a small amount of olive oil to re-condition the wooden table.
USE A DRY TOWEL TO SPEED UP THE DRYER
To save money on electricity, you must reduce the amount of time it takes to dry your wet laundry load. Simply add a dry towel to your dryer with other wet clothes. This trick works because the dry towel absorbs the excess moisture around your dryer.
USE AN IRON TO ELIMINATE CARPET STAINS
To eliminate nasty carpet stains without professional help, clean it with white vinegar, iron, and water. Start by mixing 2 parts of water with 1 part of white vinegar in a spray bottle. Spray this solution on the stain. Then, iron the rag (steam setting) for about 30 seconds or more. This shall remove the stain as well as its unpleasant odor.
USE A DIRECTORY OF THE CLEANING SERVICES IN SINGAPORE
If all else fails, save time and effort by having a directory of the top cleaning services in Singapore.
a. NTUC Domestic Cleaning Service
Location: 75 Bras Basah Road, NTUC Income Centre, Singapore 189557
Contact: 6788 8788
b. House Cleaner Singapore
Location: 538 Bedok North Street 3 Singapore, Singapore 460538
Contact: 6844 3382
c. Home Cleanz Cleaning & Laundry Services
Location: 332 Changi Road, Singapore 419807
Contact: 6440 3342
d. Domestic One Cleaning Service
Location: 47 Hill Street, #06-06 Singapore 179365
Contact: 6100 2388