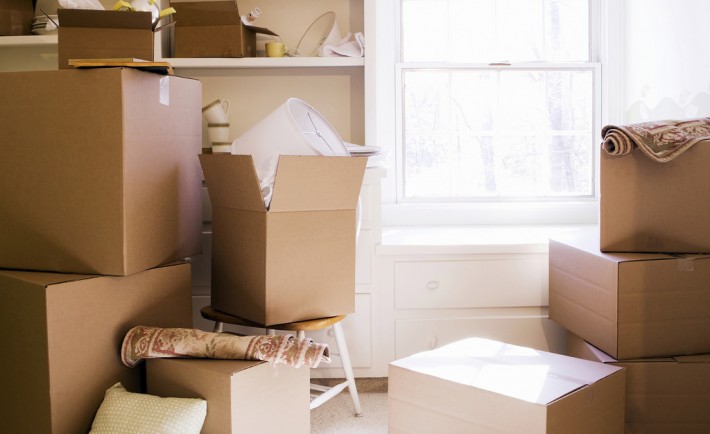 Image Credits: Nicolas Huk via Flickr Creative Commons
Whether you are upgrading to a newlywed nest or downgrading to a cheaper work space, you are starting a fresh chapter in your life. You are leaving the past behind and looking forward to a brighter future ahead. Simply, this transition is exciting! However, I cannot deny the fact that moving day is stressful. This is why it is important that you employ cost efficient strategies to make your life easier.
Begin by devising a relocation plan. Invest a dollar or less in a handy notebook where you can visualize a timeline that leads up to your moving day. For instance, you may start labeling the boxes by week two. Organizing everything is important to prevent spending money purely for convenience.
The next thing that you must focus your energy on is packing the boxes by yourself. You may ask a little help from your kindhearted friends and family if you want. The bottom line is that this strategy saves a decent amount of cash. While packing your stuff, do not forget to label each box.
Let us be honest! There is nothing worse than the hassle of scavenging through a pile of mystery boxes. Sometimes, people would rather purchase new things instead of wasting time in searching for two or three items that they really need. Avoid unnecessary or impulsive buys by marking each box with a permanent marker and writing down what section of the flat it belongs to. Leave your valuables inside specific boxes that you can keep a close eye on. You may even go further categorizing each item in your notebook.
Related Post: 4 Ways To Get Cheap Moving Services In Singapore
In the process of carefully putting everything in place, you will realize that there are some old investments that you do not mind leaving behind. These said investments are the items that you do not want to bring in your current residence. As long as these items are in mint condition, you can sell them on online marketplaces such as Carousell and Gumtree Singapore. Scam or spam messages are bound to flood you if you display your details in the open. So, set up an independent account just for this. Take down said account once you are finished moving. Selling your old stuff helps you to save money by shipping less and to earn more money on the side.
In the last couple of weeks before your moving day, you must narrow down your options to a single moving service. Make it a habit to get written or documented quotations from different moving services. I am not referring to the nuggets spoken by famous personalities. Instead, quotations refer to the prices offered by the companies. Show these written or documented quotations to the next company to persuade them into matching or lowering down the prices of their predecessors.
I hope that these tips can help you to enjoy a fuss-free moving day. If you can think of other ways to relocate in an affordable manner based on your personal experience, comment below and share your story. Your views are greatly appreciated! 🙂