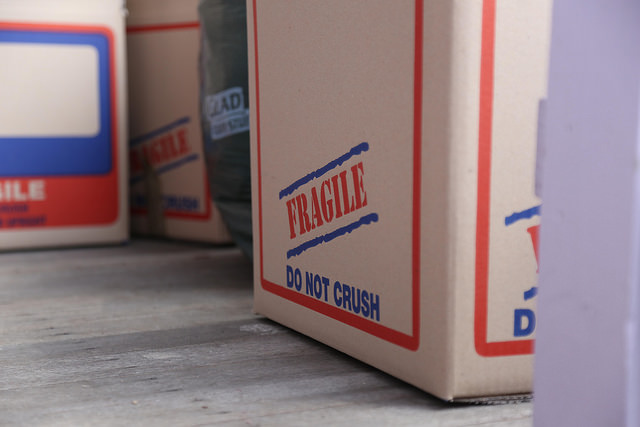 Image Credits: Sunset Removals via Flickr
Starting a new life as a freshly hired expat or a newlywed couple encourages a new chapter of moving into your new nest. That's not all, upgrading or downgrading of offices can encourage a relocation plan too. These transitions show that it is important to find efficient moving services at affordable prices. Is that possible in Singapore? Yes it is! Here are the 4 Ways To Get Cheap Moving Services In Singapore…
1. HIRE A PROFESSIONAL MOVING SERVICE
Number 1 may be costly compared to the other ways in this list but it is proven to be the most convenient. Professional movers will not only load your items but they can also pack it for you. In order to get the cheapest option, you must compare the professional moving services available in the market. Take advantage of the free quotations and the current promotions. The average price range of these services is from S$40-100.
Here are some of the moving services dedicated to bring professionalism with the best rates:
a. RENTALORRY
With authentic high ratings on their Facebook page, Rentalorry Singapore is a transportation and moving company that hires only professional movers for your common house moves or office moves. Their movers also specialize in plants moving and international moves. Rentalorry invests heavily in providing awesome customer service, so liaising and getting free quotations from them will be smooth and hassle free!
Contact +65 6715 1507 or visit rentalorrysingapore.com
b. SHALOM MOVERS
Aiming to provide reliable and fuss-free moving services, Shalom Movers at Kaki Bukit Road, provide several services such as residential moving, office moving, express delivery, and international moving.
Contact +65 6287 6117 or visit shalom.com.sg
2. HAIL A CAB
If you were only moving a certain amount of items (i.e., 2-4 boxes) then, hiring a cab would do the trick. If you are relocating to a relatively short distance then, the ride will only cost you about S$8-15. Here is a comprehensive list of Singapore Taxi services complete with contact numbers and booking fees: taxisingapore.com.
3. RIDE THE PUBLIC TRANSPORTATION
One of the cheapest ways to move your items from Point A to Point B is to carry it via MRT or Bus. Although, this can be less convenient as security check guards may want to check your items first. Nonetheless, Singapore's efficient public transportation will get you there on time.
4. SEEK HELP FROM A FRIEND
If you have a kind-hearted friend that is willing to help you move your stuff by using his or her car then, you are the luckiest of all. A good friend who is willing to make a few rides back and forth without anything in return is a friend for keeps. Give back by cooking a lovely meal for two in your new home.
* Update 29 Sep 16: An earlier version of this article includes 3 professional moving services, of which 2 are no longer in operation. We have added Rentalorry which provide a large fleet of transportation vehicles at competitive rate