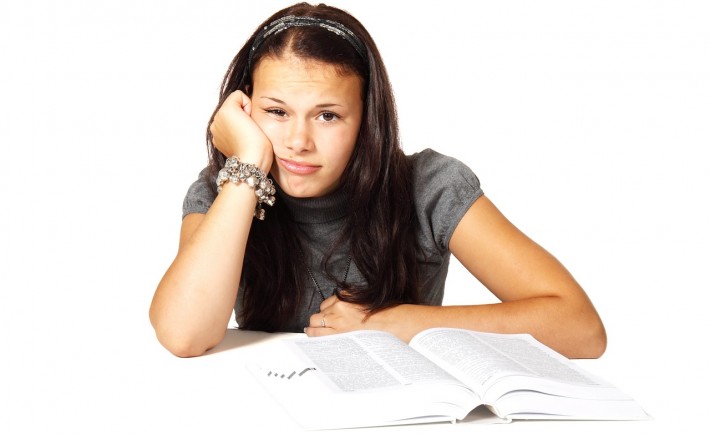 Image Credits: pixabay.com (CC0 Public Domain)
Everyone knows that saving money for tertiary education is not an easy task. With fees totaling to about S$8,000 a year, getting into your dream school takes effort and creativity. Not to mention, fees are graver if you are an international student.
Be forewarned that aside from the tuition fee, here are the "hidden or sneaky" expenses that can take a toll on your budget:
BOOKS
When you are studying at the university, you will realize that textbooks can get really expensive The prices of books you need to purchase depend on the modules you have to take per semester or quarter. A single reference book costs about S$45-100 based on my experience.
Despite these hefty expenses and as much as you would like to skip buying them, most of the required textbooks are crucial to pass the course.
SUPPLIES
When choosing your course, remember that you are making an important investment. You are investing for your future career in many ways including your supplies. For instance, if you are taking up a course in Media and Communications, you may be required to purchase a professional high-resolution camera. And if you are taking up architecture, it is uncommon to spend more than S$1,000 (per year) on tools and materials needed for model-making tasks.
SOCIAL GATHERINGS
For you to meet other people and expand your circles, it is almost necessary for you to join the school's social gatherings. If you are a member of a club, you have to be ready for the registration fee as well as the special events fees. You can expect to pay within S$10-100 per event.
For example, since previous university club was hosting a workshop, we were required to share at least S$15 for the food and materials.
EXCHANGE RATES
If you are an international student in Singapore, you must consider the dynamics of the foreign exchange rate when budgeting your money. Whether you are exchanging your Indian Rupee or Philippine Peso, the current exchange rate can affect your total tertiary education expenditure.
An increase in the value of the Singapore Dollar will result to paying more than you had expected earlier on. In contrast, an increase in the value of your "nation's currency" will result to you paying less.
ACCOMMODATIONS
Sick and tired of travelling for more than an hour from Woodlands to NUS? Or are you a foreigner studying in the Lion City? Consider renting a room in the HDB flat or living in the campus hostel.
NUS and NTU students can save more money in transport and rent by opting for the hostels that cost about S$220-580 per month.