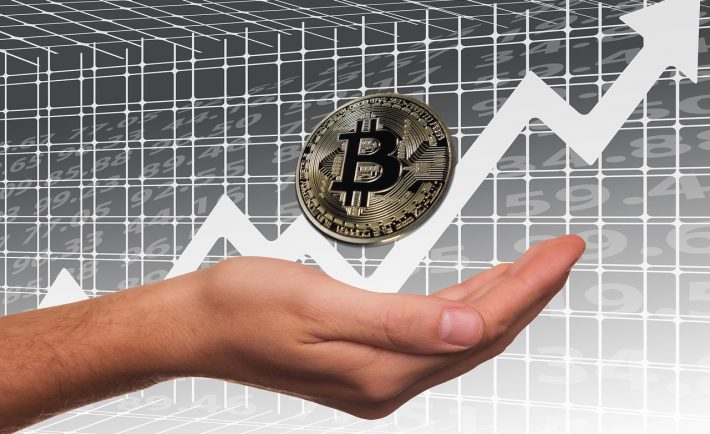 Image Credits: pixabay.com
A little over a year ago, cryptocurrency received a lot of attention thanks to its sudden boom. Bitcoin went all the way to $9,000 in just a few weeks and went on to reach an all-time high of over $19,000 soon after. The market was ablaze, and a lot of new investors started investing in cryptocurrencies during that time.
The cryptocurrency market may not be as volatile as it was over a year ago, but experts believe that the lack of volatility is a good sign. Steadier, more manageable growth – and market changes – make cryptocurrency a better option for investors in 2019. Before you start looking into different coins and how you can invest, however, here is everything you need to know about cryptocurrency in 2019.
The Era of the Rivals
A few years ago, Bitcoin and Ethereum were the two biggest coins on the market. These cryptocurrencies showed the most growth and were widely accepted; they are still among the most-used cryptocurrencies today.
However, expect to see the rise of BTC and ETH rivals in 2019. The market has been showing a lot of interesting developments. Coins.live, the leading source of cryptocurrency market prices, confirmed what experts believe to be a series of future hits.
If you see their cryptocurrency tracker, you will find some interesting changes indeed. BTC still leads in terms of market cap, but XRP is now closing in on ETH in the same department. More importantly, we have coins like Litecoin and EOS challenging ETH's growth.
More Mainstream Players
In an interesting move, eToro announced its new cryptocurrency exchange in the United States. Cryptocurrency exchanges are not new to the market, but the move by eToro is a clear signal of more mainstream financial institutions supporting cryptocurrencies in the future.
Talks about similar exchanges and investment products based on cryptocurrencies have sparked interest of more investors, particularly mainstream investors who are used to the financial markets. Outside of the US, the developments are even more interesting.
Binance Labs and the Argentinian government are co-investing in blockchain and the use of cryptocurrency. Bigger players like Goldman Sachs have been backing crypto startups and are showing signs of more developments in the future.
It's Accessible
These changes have led to one major development: cryptocurrency becoming more accessible than ever. The support from stakeholders is apparent and there will be more exchanges and investment products based on cryptocurrencies in the near future.
That same support is also seen across the tech industry. The recently released Samsung GALAXY S10 has a built-in crypto wallet that can store blockchain keys. This is a development that will become extremely important for the industry as a whole.
Samsung and its GALAXY S line are everywhere. The built-in Blockchain Keystore wallet supports Ethereum out of the box, making the coin not only more accessible, but also more credible. Security will no longer be an issue with the built-in crypto wallet.
Crypto for Savings
Getting started with investing in cryptocurrency is very easy. As mentioned before, you can rely on Coins.live for market prices and real-time developments. However, a new trend is forming on the market: cryptocurrency savings products.
The first to announce the initiative was BlockFi, offering more than 5% APY for Bitcoin and Ethereum savings accounts. The move is also backed by Gemini Trust Company, which runs its own Gemini cryptocurrency exchange.
If you think the cryptocurrency industry is slowing down after the big boom in 2017, you may want to reconsider. Experts believe that the industry is just getting started, and the signs and trends we've been seeing seem to confirm that analysis. 2019 will be a great year for cryptocurrencies and investors alike.