You can now haidilao at home for reunion dinner
Stock up on these packet of soup bases from Haidilao. Giant is selling 3 packets of assorted soup bases and stir fry sauce for $8.90 from now till 3 February 2021.
Each packet usually sells for $4.50. Now you are paying less than $3 per packet with this limited time offer.
Choose from Tomato Hot Pot Sauce, Spicy Hot Pot Sauce and Basic Stir Fry Sauce.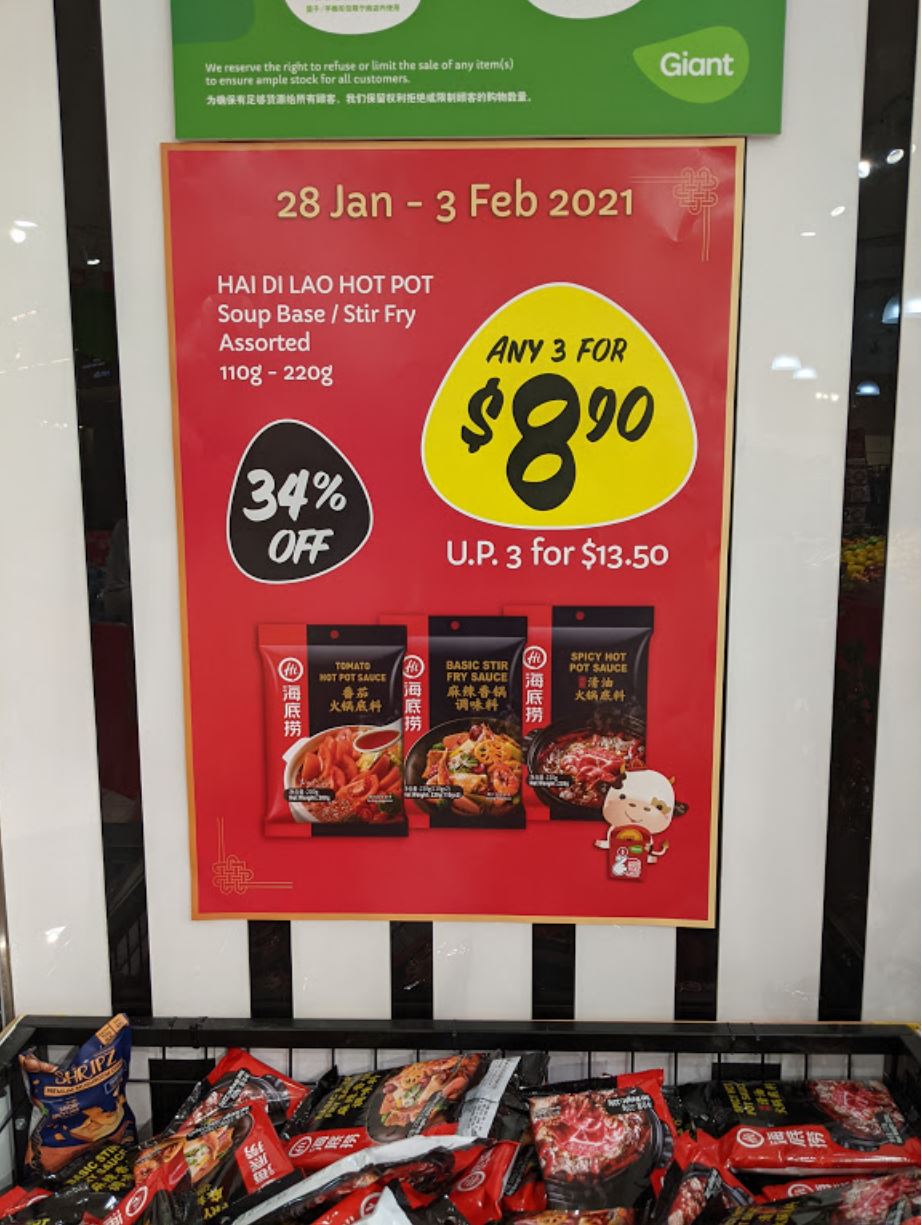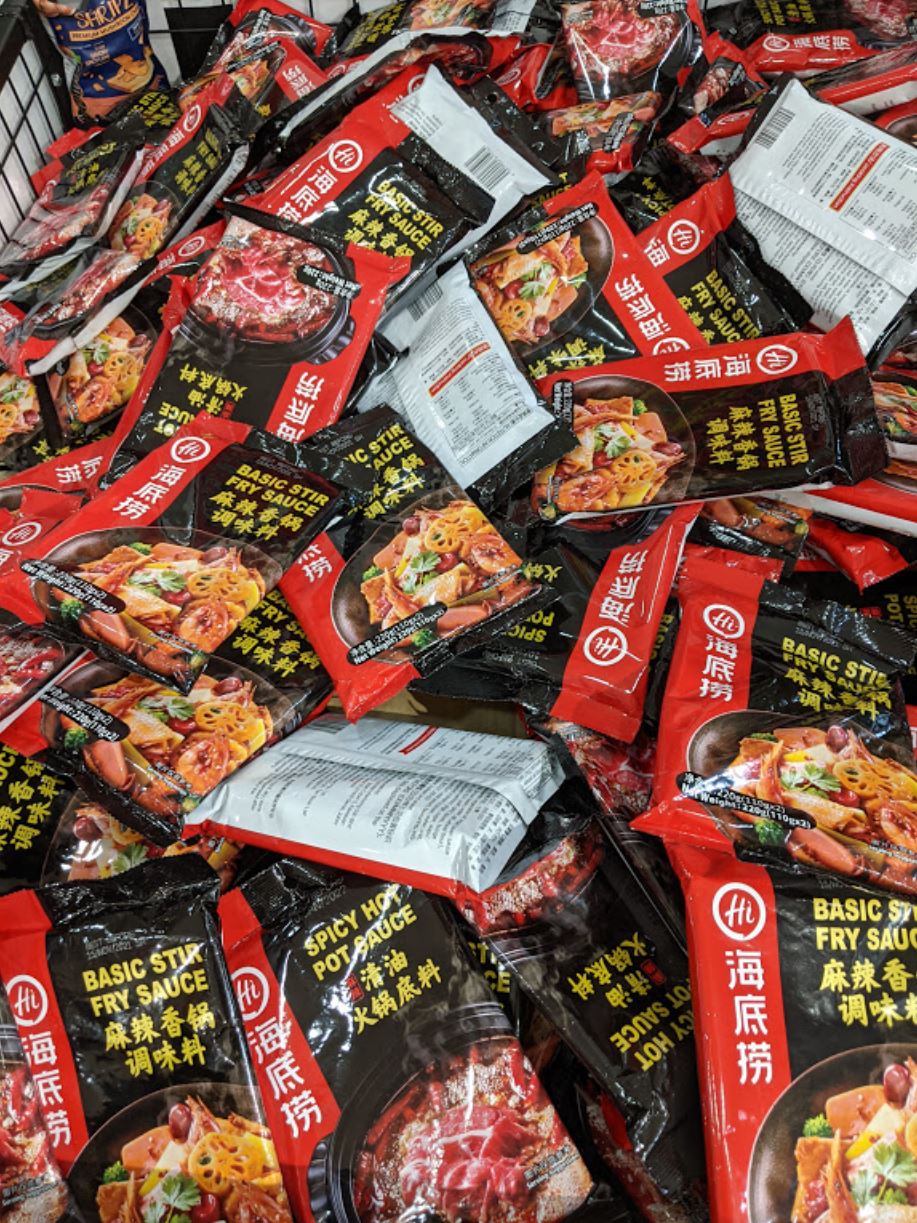 Good deal.