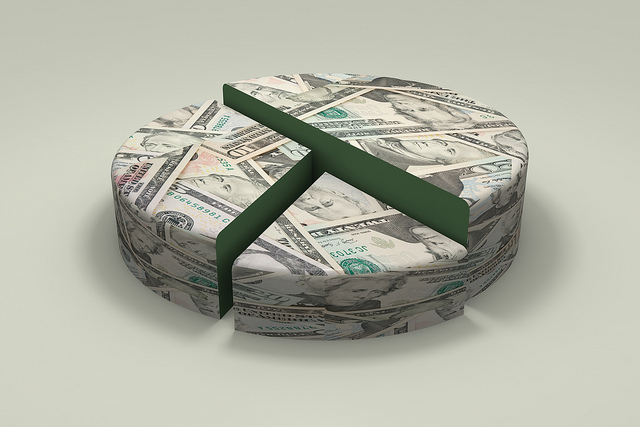 Image Credits: Chris Potter via www.stockmonkeys.com
According to DEBTSteps.com, envelope budgeting or envelope system is a popular way of maintaining a budget. It starts by storing the cash into separate categories of household expenses that are allocated in separate envelopes.
1. TRACK YOUR LAST MONTH'S SPENDING PATTERNS
One of the first steps that you have to take is to analyze your spending patterns, variable expenses and fixed expenses (i.e., monthly electric bills).
Fixed expenses remain the same every month (e.g. Hand Phone Plan, or HDB Rent). Variable expenses include food, entertainment, clothing, and other expenses that may change every month or year. The challenge now is for you to choose on which expenses you can reduce.
2. DEVISE A BUDGET PLAN
Recording all your expenses, no matter how big or small they may be, can help you plan your budget wisely. Categorize your expenses 7 or more sections such as Rent, Utilities, Electricity, Groceries, Gas, Entertainment, Savings, Loan, Childcare, Tax, Travel, etc.
For example if you are Fresh graduate living in your parents' house and you earn S$1600 a month. Allocate your money with the fixed expenses first.
Rent- S$700
Utilities- S$150
Electricity- S$80
Student loan- S$100
Fixed Expenses Total: S$ 1,080
Then your variable expenses…
Savings- S$170 (transfer it to your bank account)
Groceries- S$100
Travel- S$100
Entertainment-S$100
Emergency- S$50
Variable Expenses Total: S$520
3. PUT YOUR INCOME IN SEPARATE ENVELOPES
Use your marker to assign each category to each envelope. Use whatever size is best for you. It shall be able to fit easily in your purse or wallet. Follow the budget plan and allocate your money accurately. Spend only from the designated envelope and stop spending once you've emptied it. This practice of discipline will help you save a great deal of money.
Watch this simple video tutorial of the envelope budgeting or envelope system by NCNBlog: