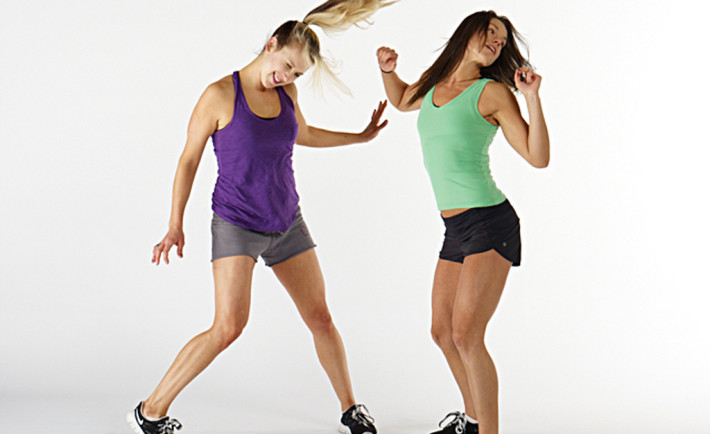 Image Credits: Maria Ly via Flickr with Creative Commons License Attribution-ShareAlike
1. GO FOR CARDIO
Cardio or aerobic exercises aid increases both your oxygen intake and heart rate. This is why it is no surprise that cardio workouts help in sculpting your belly. According to Duke University study, if you want to burn loads of visceral belly fat, go for cardio or aerobic exercises. Furthermore, it burns 67% more calories than resistance exercises.
Also try aerobic kickboxing indoors, as the arm thrusts and high kicks firm the abs well.
2. WALK MORE
Bring walking to your favor by engaging your abdomen while you walk. To do this, imagine a magnet pulling your belly button backward toward your spine as you walk. Practice this tucking movement until you become comfortable. Then, you may invite an exercise buddy or two.
3. CONSUME MORE OF THESE
Eat more of the fibrous foods such as apples, artichokes, pinto beans, and broccoli because your stomach will carry about 4% less fat for every 10 grams of fiber intake daily. 10 grams is not too much if you ask me!
Additionally, eating half a cup of avocado can help flatten your belly. Avocado contains Monounsaturated fatty acids that stop blood sugar spikes to store fat around your belly area. Friendly reminder: consume more of these foods without overdoing it.
4. CONSUME LESS OF THESE
Alcohol intake raises the cortisol levels, which can lead to sending fats straight to your belly. While the bubbles from carbonated drinks including diet sodas accumulate on your belly too. So, it is best to shy away from alcohol and carbonated drinks.
5. SLEEP AWAY THE BELLY FATS
According to a study from University of Chicago, participants who slept for 7 hours or more lost twice as many fats and are less hungry that those who sleep for a brief hours. Having a good night's sleep is always beneficial. Check out the "Have A Good Night's Sleep Without Breaking The Bank" article to get quality sleep and to manage the daily challenges ahead.
6. TARGET EVERY ANGLE OF YOUR CORE
Do quick and doable exercises that target every angle of your core namely: Transversus abdominis, Rectus abdominis, Obliques, and Lower back to Glutes. Doing so will not only give you toned abs, but also reduce the risk of injury and improve your overall posture. Choose one move for every angle. Click here for the illustrated guide.
Alternatively, you may follow this "4 Best Exercises for a Flat Stomach" video that takes less than 7 minutes to complete!