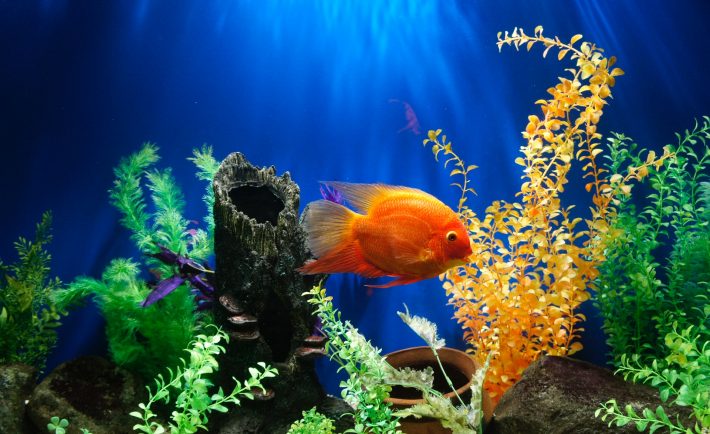 Image Credits: unsplash.com
Add vibrance and soul to your space by maintaining beautiful aquatic creatures! Setting up your aquarium or fish tank can be overwhelming at first. Among the essential elements that you need to consider is choosing the right tank in terms of size, quality, and personal preference.
Where do you begin? Well, you can start by identifying the best aquatic shops in Singapore.
#1: FRESH N MARINE
Website: freshnmarine.com
Location: 79 Upper East Coast Road, Singapore 455219
Bagging the South East Asia Best Online Aquarium Store 2021 by APAC Insider, Fresh N Marine boasts its offerings of freshwater and marine aquarium systems. Fresh N Marine's collections come in different shapes and sizes. While some are made with crystal glass and light wood, others are made with marble finishes and more. The store also offers accessories, decorations, fish food, and freshwater plants.
Its array of quality equipment includes brands such as KESSIL, Tunze, and Red Sea. Keep an eye out for its online exclusive deals and deluxe aquarium sets. Products include Betta Box D-651 for S$5.90 and Betta Tank 10x10x15cm for S$10.
#2: EAST OCEAN AQUATIC TRADING CENTRE
Website: eastoceansg.com
Location: Blk 22 Havelock Road #01-699, Singapore 160022
East Ocean Aquatic Trading Centre is one of the longest-running companies that sell aquariums in Singapore. Besides fish tanks, the store offers a myriad of aquarium supplies such as feeding essentials, water pumps, water test kits, fish medications, lighting equipment, and decorations.
Their services also expanded to producing solutions for paludarium, pond, and marine setups. If you are planning to start your aquarium business, partnering up with them would be a good start. Be sure to visit their website to reap its free delivery (for orders above S$80) and special sales.
Their products include the VENY BBT2S Betta-Bow Tank Kit for S$3.40 and the YINSHENG Breeder Box for S$4.50.
#3: GREEN CHAPTER
Website: greenchapter.com
Location: 565 Macpherson Road #01-00, Singapore 368234
Aquarium enthusiasts who desire something unique can go to Green Chapter! Green Chapter offers personalized aquariums to suit your wants and needs.
Begin the customization process by sharing your concept and collaborating with the staff. The store will help you build the tank and install it in your home or office. Newbie aquarium owners may also tap their aquarium maintenance services.
Services include maintenance and restoration as well as building personalized aquariums.
Products include the Betta Fish Display Case for S$4.20 and GEX Glassterior FIT Glass Tank for S$14.50.
#4: AQUATIC DREAMS
Website: aquaticdreams.com.sg
Individuals who are in search of premier custom-made aquariums and cabinets can go to Aquatic Dreams. Aquatic Dreams ensure that their clients enjoy high quality, safe fish tanks. You see, it only uses Germany-made aquarium silicone from Wacker 121. Furthermore, the cabinets are made from plywood with metal or solid kapur wood beams. These materials are highly durable to resist heavy loads of water.
Thus, this store specializes in creating premier aquariums suitable for homes, restaurants, hotels, and more. Best of all? It provides warranty against leakage due to its workmanship. Products include the 60cm Oblong High Quality Acrylic Tank for S$800. Yes! Prices are also on the premium side. Get a quotation from them through their website.
Whether you are an aquarium enthusiast or a newbie in the scene, searching for the places where you can find the best tanks for your beloved pets in Singapore can be overwhelming. May this list help you with your journey!