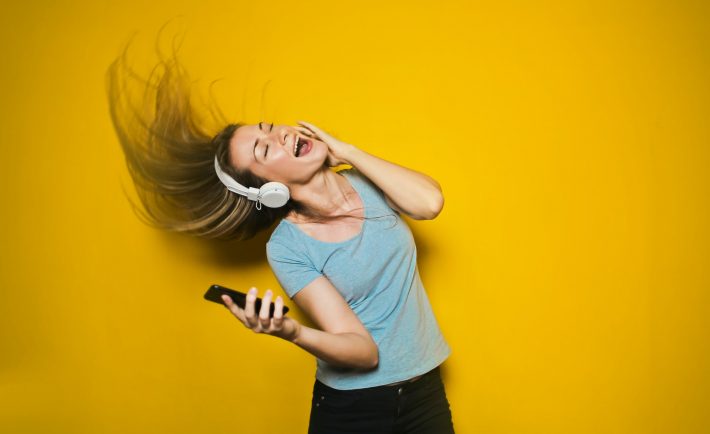 Image Credits: unsplash.com
When it comes to the best music streaming services, Apple Music and Spotify immediately pop into our minds! After all, these two music streaming providers are leading the charts in paid subscribers. Carrying distinctive features that cater to specific users, it can be hard to choose between the two.
So, let us dig a little deeper into their traits to see which is the ideal music streaming service for you!
AUDIOPHILE-GRADE STREAMING EXPERIENCE: APPLE MUSIC
In February 2021, Spotify announced that it will be releasing its Spotify HiFi tier. This is an upgraded level of streaming that aims to deliver lossless CD-quality music. Upon its release, it will only be available in selected regions. However, Spotify users have yet to see any signs of HiFi anywhere. By default, Spotify sets its streaming quality to automatic. This setting depends on your connection strength – whether you are using Wi-Fi or cellular data.
On the other hand, Apple Music recently released its high-resolution streaming options at no extra cost. Apple has developed its own lossless audio compression technology called Apple Lossless Audio Codec (ALAC). With it, you can experience 16-bit/44.1kHz, 24-bit/48kHz, and 24-bit/192kHz streaming and Spatial Audio through Dolby Atmos.
POCKET-FRIENDLY PLANS: APPLE MUSIC
Both Spotify and Apple Music offer three-month free trials for their premium versions. When comparing the prices of the plans, Apple Music is minutely cheaper than Spotify Premium.
Here is a comparative list:
| | | |
| --- | --- | --- |
| | Apple Music | Spotify Premium |
| Free Trial | 3 months | 3 months |
| Student Plan | S$4.98/month | S$4.99/month |
| Standard Plan | S$9.98/month | S$9.99/month |
| Family Plan | S$14.98/month | S$14.98/month |
FREE VERSION: SPOTIFY
If you are not willing to spend money on a music streaming service, you can download Spotify and use its free version. There is a catch! Spotify Free is supported by advertisers, so expect to listen to these ads.
You also cannot download your favorite songs or access the offline mode. This free version will either use your cellular data or connect to your Wi-Fi whenever you stream.
MOST FLEXIBLE STREAMING SERVICE: SPOTIFY
Choosing Apple Music is a no brainer if you are stuck in the Apple ecosystem and are blessed with a wealth of iTunes music. In contrast, Spotify welcomes both its Apple and Android users.
You can also stream your Spotify playlist across various devices from smart speakers to game consoles and smartphones. There is also a robust range of podcasts and concerts.
WHICH MUSIC STREAMING SERVICES SHOULD YOU CHOOSE?
As a personal preference, I prefer using Spotify Premium on my Android and Apple devices due to its superior song recommendation algorithm. If Spotify suddenly stopped its services and I had to switch to Apple Music, it would not be so bad.
You need to choose a service that suits your personal and financial preferences. Save money on your subscription by getting the Family Plan. Spotify and Apple Music offer Family Plans at S$14.98/month. You can share your subscription with five other people. Thus, your contribution will amount to about S$2.50/month/person.
Are there only three members in your family? Do not worry about sharing your plan with your actual family members! You can form a group of friends or co-workers instead.