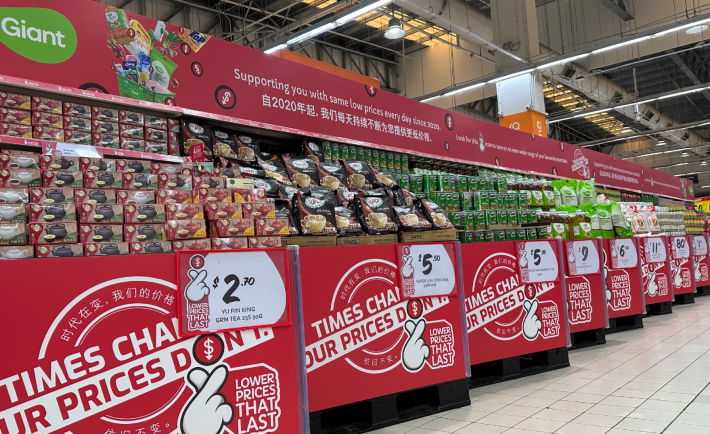 We're more than halfway into Q1 of 2023. Are you feeling the pinch from the 8% GST increase?
If yes, we've got exactly what you need to ease you into the GST hike—Giant's 'Lower Prices That Last'.
By maintaining hundreds of fresh and supermarket groceries at the same low prices each day, the 'Lower Prices That Last' initiative was established by Giant during the pandemic to aid Singaporeans in getting through the challenging phase.
But as we exit the pandemic, Giant continues to uphold their pledge by offering the same pocket-friendly pricing on hundreds of daily necessities given inflation and the recent GST increase. That means they still have your favorite items at a lower price:
Royal Gala Apples at 5 for $2
Any 3 for $2 Leafy Greens (Sio Peck Chye / Kang Kong / Chye Sim / Sharp Spinach / Red Spinach / Round Spinach)
Minced Pork at $0.90/100g
Mac Taste Kaya 410g at $2.50
Meadows Home 3ply Printed Bathroom Tissue 10R/20R at $5.95/$8.85
In fact, they've added additional 'Lower Prices That Last' items that many of us consider necessities.
New items added to 'Lower Prices That Last'
Ecuador Vannamei Prawns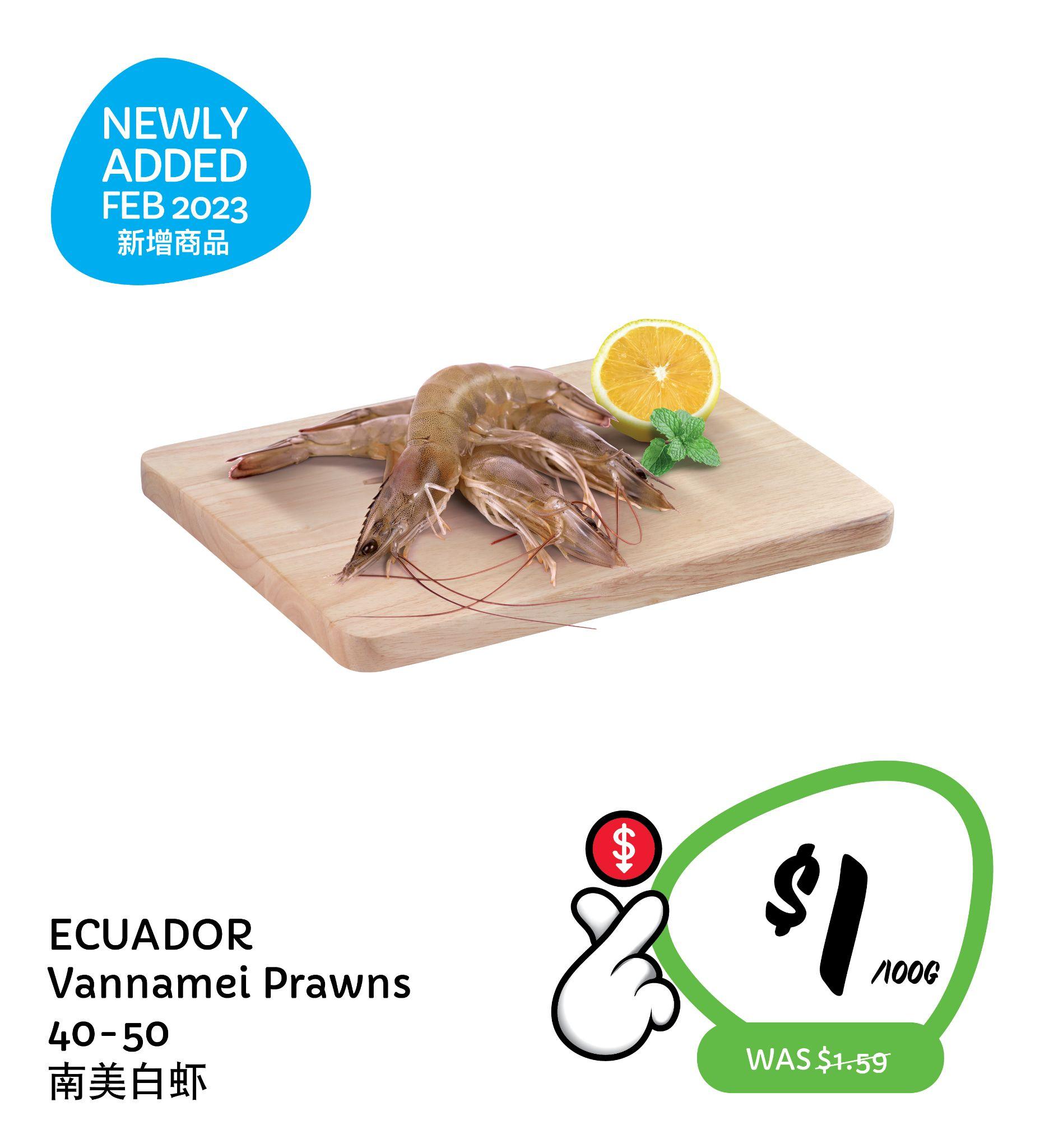 No recipe can't satiate your prawn cravings, whether you prepare these Ecuador Vannamei Prawns seared, pan-fried, or simply boiled the healthier way. 1 kg of these goodies only costs you $10 and that's about up to 50 pieces for you to use throughout your homecooked meals.
Perdigao / Seara Frozen Whole Chicken Griller 1kg
It's not hard to prepare a full chicken. Leave the chicken whole or cut it up; grill it, bake it to perfection in the oven, or even better, fry it up extra crispy for a mid-day snack. You can also try a hand at cooking Korea's samgyetang (ginseng chicken soup) with Perdigao / Seara Frozen Whole Chicken Griller. This dish is customarily consumed by Koreans during the harshest summer days to maintain their energy levels and regulate their body temperatures with the environment. Refer to this samgyetang recipe and let's get cooking.
Giant Jasmine Fragrant Rice
After a long day at work, nothing compares to a steaming bowl of rice with your favorite home-cooked dishes. Now you can, with 'Lower Prices That Last'. We guarantee you and your wallet will feel content and fuller.
Top Power Detergent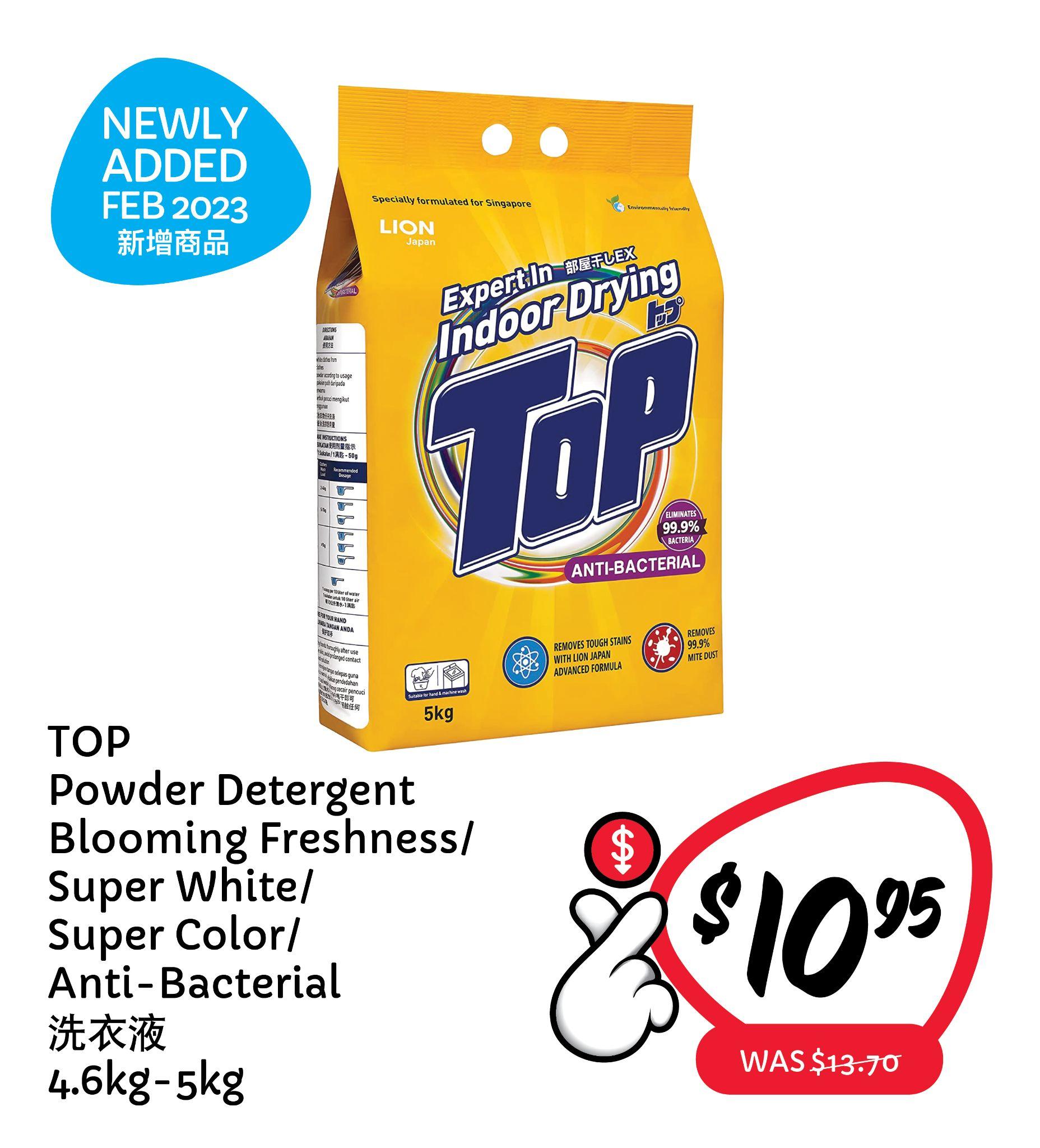 Top's color protection keeps colors vibrant and stops color fading. No matter the weather, clothes still smell great when dried indoors since the washing cycle gets rid of the bacteria that cause odors. In addition, the smart Japanese formulation effortlessly removes difficult stains. With its effective cleaning capabilities, no more extended soaking is necessary. And you know what's best? You can get it at the same low price of $10.95 every day at Giant.
Super 3-in-1 Coffee
Purchase this special mix to significantly improve your days ahead. Super, a 3-in-1 coffee inventor, is skilled in combining the ideal components to provide a harmony of flavor, fragrance, and smoothness. With only $5.50 for a pack of 30/35 sticks, you can get to taste the best coffee beans, premium creamer, and sugar used by Super. Be rest assured of your morning cup.
Dettol Anti-Bacterial Body Wash Twin Pack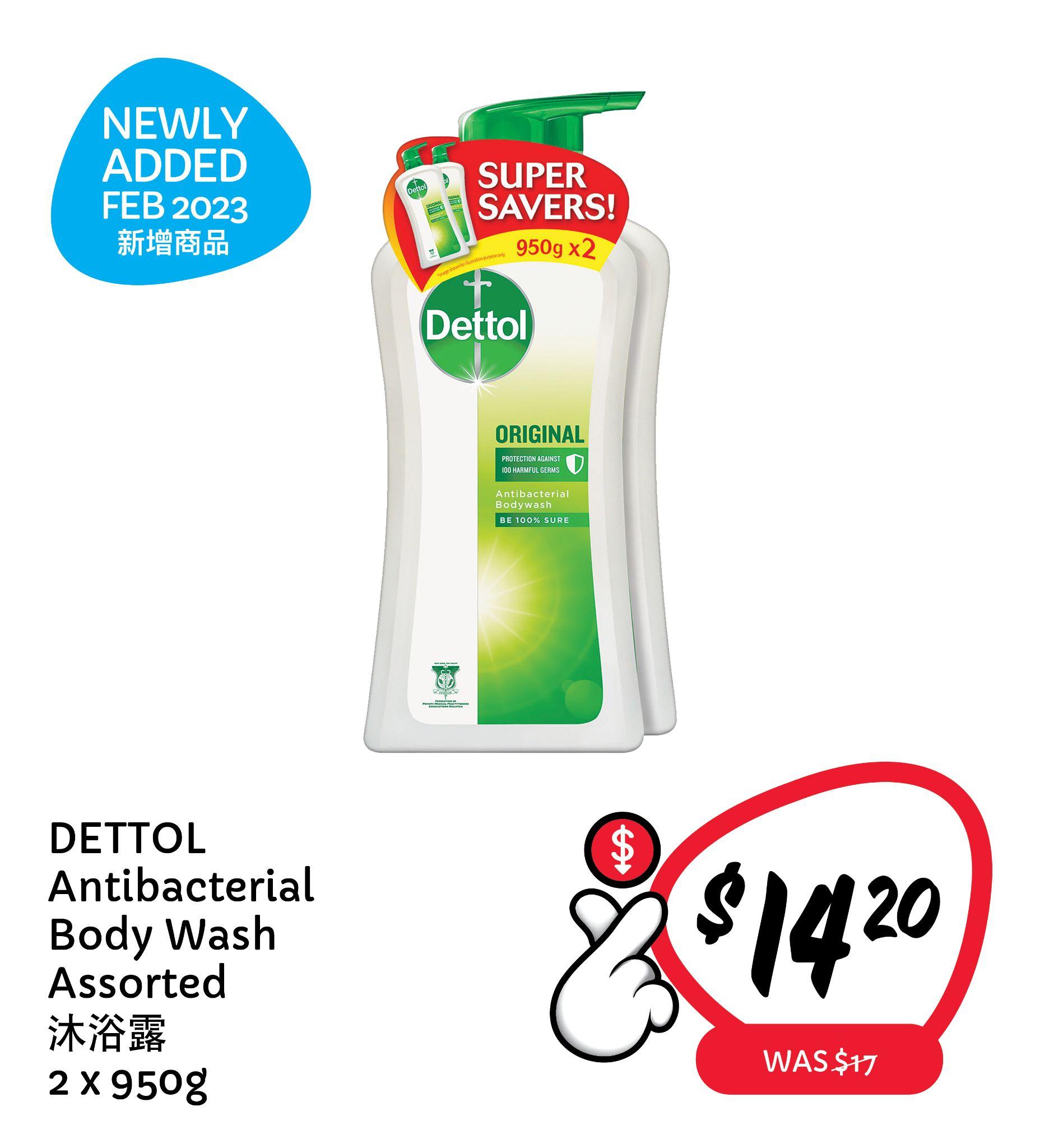 Dermatologically proven to offer 24-hour germ protection, Giant presents to you this Dettol Anti-Bacterial Shower Gel in a saver pack of 2. Your skin will feel healthy and fresh after using this carefully formulated pH-balanced product, especially amid Singapore's unpredictable weather forecast. There is a fragrance for everyone because it comes in a variety to choose from.
Every little bit of money saved counts as we ease into the GST hike, and thanks to Giant's 'Lower Prices That Last', we can enjoy more value for less on hundreds of our staple groceries. Look out for the "finger heart icon" to enjoy more essentials at the BEST VALUE both in-store and on the Cart app.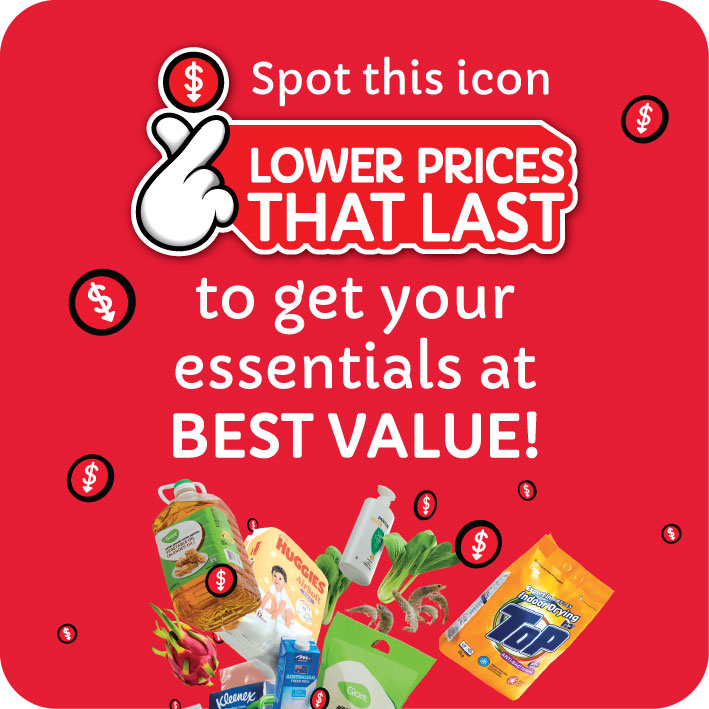 Happy shopping and more savings to all of us. Spread the good news!