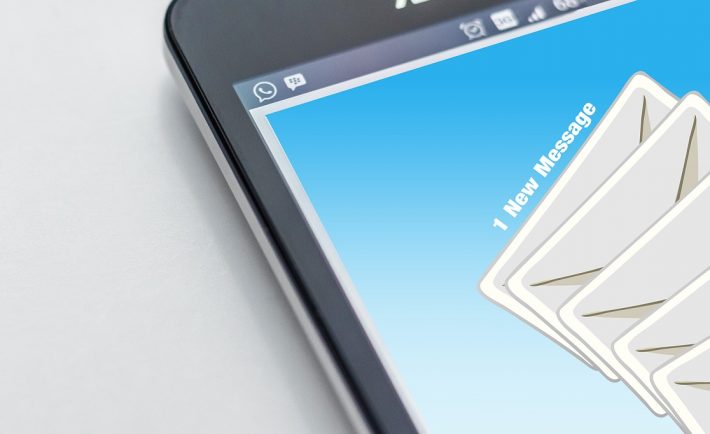 Image Credits: pixabay.com
Are you doing everything you can to maximize the benefits of your email campaigns? Consider sending out these types of emails.
1. WARM GREETINGS
Upon signing up to the mailing list, it is advised to send out an automated "welcome" email. Most clients are keen to open this type of email the most. So, ensure that you create a good first impression to enhance the image of the company.
2. RECURRING SUBSCRIPTION
Enclosing a newsletter in an email can help your clients understand your latest products and other offerings. It must be sent out in regular intervals in order to build a loyal subscribers and to exude reliability.
3. SPECIAL SHOWCASE
An event invitation email is a good tool to promote an upcoming or ongoing event that the company is hosting. Motivate your clients to register by highlighting the reasons why the event is worth their time. Do so by adding quality visuals or illustrations.
4. SHARING STATUS
For companies thriving in the e-commerce scene, sending order status emails is important to keep the clients in the loop. This type of email includes significant details such as confirmation, shipment updates, tracking number, and delivery date. Sending these nurtures trustworthiness.
5. THOUGHTFUL MESSAGES
Connect with your clients on a deeper level by greeting them during special days. Often dubbed as anniversary emails, this type covers the anniversary of the company, the client's birthday, and the public holidays. Combine these emails with promotions, promo codes, or a one-time deal to increase engagement.
6. REWARDING PARTNERSHIP
A co-marketing email is sent out when 2 or more companies work together to fulfill a mutual event, task, or promotions. Its bottom-line is to use the existing clientage of one company to widen the reach of the other.
7. CLIENT CONVERTER
To blast a content that aims to turn your existing subscribers into established clients, you may use a "lead nurturing email". A series of interconnected emails with useful content makes up a lead nurturing email. This type may be time-consuming, but it is highly rewarding.
8. DEDICATED SEND
As the name suggests, dedicated emails focus on a singular topic (e.g., a product or an announcement). It marries the best email marketing techniques – an opportunity to be highly shareable, personable, and potent.
In most cases, the most efficient email marketing strategy includes the mixture of all these types. Make the most impact by allowing the client to choose which emails he or she can receive.