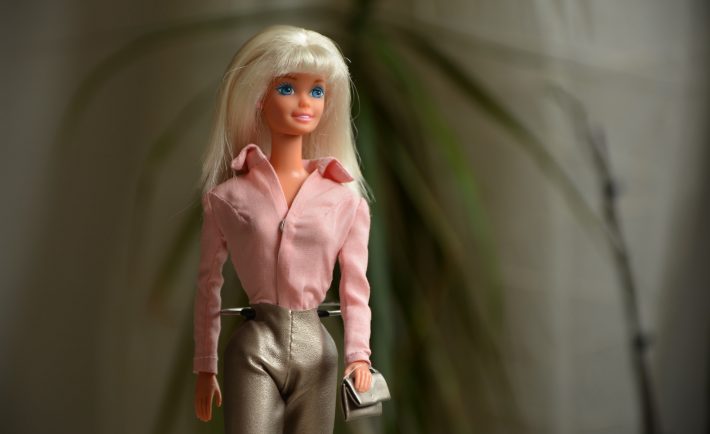 Image Credits: unsplash.com
Hollywood sure knows a thing or two about effective marketing, and as entrepreneurs, there's much we can learn from their playbook. The Barbie movie stands out as a prime example of strategic marketing that played a vital role in its triumph. Everywhere I look, Barbie is there!
So, let's dive right into the marketing strategies that made the Barbie movie shine.
TAPPING INTO TARGETED ONLINE FORUMS
One of the most impactful strategies used was identifying websites, group chats, and marketplaces specifically tailored to the movie's target audience. This smart approach allowed the marketing team to connect with people who were actively seeking the services and experiences offered by the film. By harnessing the power of niche-specific forums and marketplaces, they greatly increased their chances of conversions, far surpassing the reach of broader platforms.
NETWORKING & OUTREACH
Building a robust resource base was a key aspect of the Barbie movie's marketing success. The marketing team went above and beyond to connect with industry figures through various channels like LinkedIn, Twitter, Instagram, TikTok, email, and even support phone numbers. They crafted personalized letters, showcasing their services and attaching portfolios, which they sent out to hundreds of companies.
EMBRACING UNIQUENESS
Recognizing that Barbie is a flagship brand and a major revenue driver for Mattel, the movie's marketing team understood the importance of creating a film that truly resonated with the audience. After all, a movie that failed to captivate viewers could have negatively impacted Barbie's popularity and sales. Their aim was to revitalize and redefine the Barbie brand by reflecting its evolution with the times and embracing a progressive future.
EXTENDING BARBIE'S INFLUENCE
Barbie's impact goes beyond the movie itself. The brand has been at the forefront of the Barbiecore clothing trend and has successfully collaborated with numerous renowned brands. With an impressive 23 collaborations to date, including partnerships with Cotton On, Krispy Kreme, GAP, Impala roller blades, and even Airbnb, Barbie has firmly established its presence in various industries. The relisting of Barbie Dreamhouse on Airbnb to coincide with the movie launch added another dimension to the brand's multifaceted marketing strategy.
CREATING IMMERSIVE EXPERIENCES
The Barbie movie's marketing campaign didn't stop at traditional approaches. They took things a step further by organizing an activation at Bondi Beach, where the iconic Icebergs pool underwent a Barbie-themed transformation. This visually captivating backdrop set the stage for a press conference attended by director Greta Gerwig and cast members Margot Robbie, Issa Rae, and America Ferrera. The Bondi-meets-Barbie Land created an unforgettable experience, underscoring the team's dedication and commitment to the movie's success.
INNOVATION IN BRANDING
Innovation can be a game-changer when it comes to establishing a brand identity. The Barbie marketing team fully grasped this concept and executed it masterfully. One of their most innovative moves was the creation of an AI-powered Barbie Selfie Generator. This ingenious tool takes a person's facial features and transforms them into a Barbie-like image, resulting in fun photos that people can't wait to share on social media. This marketing tactic quickly went viral, capturing the attention of the meme world and generating widespread buzz.
COLLABORATING WITH MARKETING LEADERS
Barbie went above and beyond in forging an impressive array of brand partnerships and cross-marketing projects. This demonstrated the immense value of collaboration for expanding one's footprint in a cost-effective manner. These collaborations took various forms, such as strategic alliances, joint ventures, and co-marketing opportunities.
By examining the marketing strategies employed by the Barbie movie, entrepreneurs can glean valuable insights into effective marketing techniques.