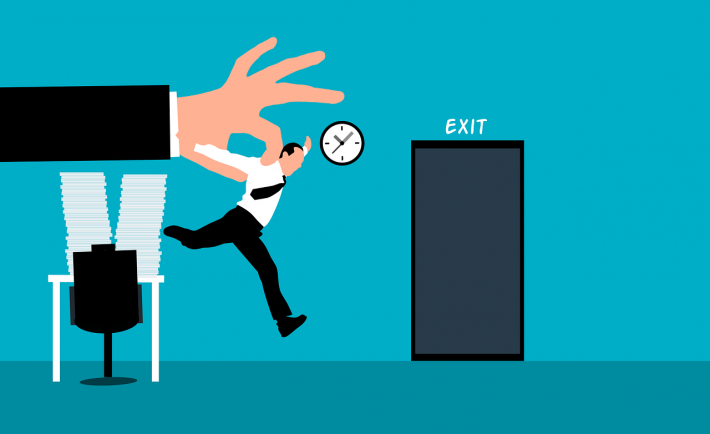 Image Credits: pixabay.com
Exit interviews are conducted by the employer or the HR personnel to learn more about the position and the reasons for turnover. The organization wants to know why you are leaving. Moreover, they want to take it as an opportunity to think critically about your experience. Use this to provide feedback and suggestions.
What did you learn from your position? How might the organization improve? Here are some things to keep in mind.
#1: PREPARE YOURSELF
Jobs play a huge role in our lives. Leaving a job can stir a pot of strong emotions. So, it is best to prepare. Treat the exit interview like any other interview by practicing your answers. Anticipate the questions and research the possible answers.
#2: FIND THE POSITIVE
Regardless of your experience, you need to find something good about it. Perhaps, you learned a new skill from your boss or had incredible workmates. This is the time to be specific about the people who helped you along the way.
#3: REVIEW COMMON QUESTIONS
Be honest and calculated when it comes to answering the exit interview questions. Consider the following sample answers.
a. Why are you leaving?
"I really enjoyed working here and learned a lot over the course of my employment. However, I found a job with more opportunities for growth. It is time for me to go in a different direction."
b. How do you feel about the management?
"Overall, I am grateful and satisfied with how the management guided me with the position. However, there is always room for improvement. Management sometimes overlooked the ways they could utilize my role and I felt stagnant. You can empower the employees more by encouraging innovative ideas and providing new tasks that will ignite their creativity."
c. Did you receive proper and adequate training?
"The best thing you can do for the new hires is to make sure that they understand their roles and supply them with tools to perform their job well. You can also incorporate the discussion of career enrichment in the onboarding process.
Personally, I did not always feel that the resources were enough for me to do the job well. I think new hires can benefit from more frequent training. To fully prepare new employees to meet the company's expectations, management might consider additional training for them. Current employees may also get refresher courses to maximize their abilities."
d. Would you recommend the company to others?
If your answer is yes, please explained why you want to genuinely endorse them to your friends and family members. If your answer is no, you can consider the sample answer below.
"If someone asked me if they should apply here, I would ask them to elaborate their background and preferred work environments. This organization may not be suitable for everyone, but it could really work well for certain people."
On an employee's last day, the organization wants to gain context around why an employee is leaving.
End the exit interview conversation by wishing everyone well and by opening doors for (potential) return.