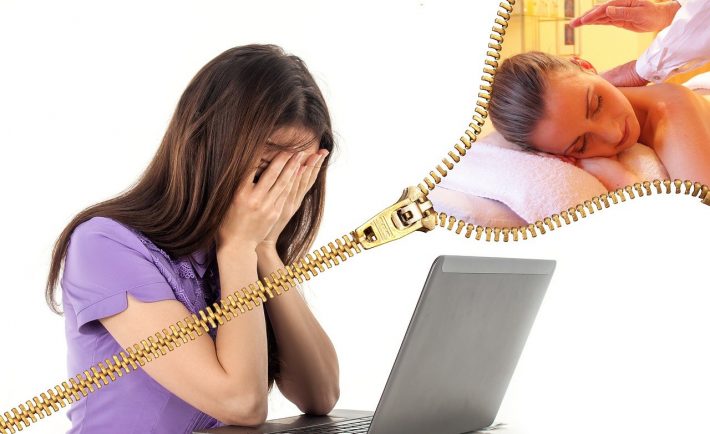 Image Credits: pixabay.com
The pandemic and its aftereffects have taken a toll on people's mental health. Singaporeans from all walks of life have experienced stress throughout the pandemic – from frontline workers to family members who were separated from each other. Those who were infected by virus or those who grieved the loss of their loved one face difficulties in their physical and mental health.
The workplace has restructured. Whichever industry you work for, you have the power to look after your mental health and overall well-being. Start with these tips.
#1: TALK TO SOMEONE YOU TRUST
Whether you find comfort in sharing your situation to a co-worker, a friend, or a family member, talking to someone you trust can help. You may feel better if you are able to openly talk about what you are going through at work. Someone who cares about you can provide you with a fresh perspective or help you arrive at a solution. If you feel more comfortable in meeting your confidant in person, please follow the safety precautions. Nonetheless, you can always stay connected with your trusted confidant through video calls or messaging apps.
#2: MONITOR YOUR PHYSICAL HEALTH
Focus and concentration at work can be achieved when you take care of your physical health. Moreover, eating a healthy diet and strengthening your physical health can improve your mental well-being. Experts suggest exercising at least 30 minutes daily. Try dancing, running, cycling, practicing yoga, skating, and so on.
Looking for affordable dumbbells? Search no further than Decathlon Singapore. They store dumbbells for as low as S$8/pair.
#3: MOVE AWAY FROM HARMFUL SUBSTANCES
If you are overwhelmed with the stack of deadlines and the long demands of irate clients, you may opt for taking substances such as alcohol or nicotine. For a short while, these substances may help you feel better. However, depending on these substances to cope with stress can harm you eventually. These substances can put you or those around you at risk of diseases or injuries.
#4: TAKE 2 MINUTES TO FOCUS ON THE PRESENT
Stop a whirlwind of thoughts by reconnecting yourself to the present moment. Follow along the video below and take slow (relaxing) deep breaths. Give yourself these two minutes of peace as you put your feet on the ground and sit comfortably in your chair. May this video help you to tackle the day ahead!
#5: LEARN TO SAY NO
Take care of yourself! It is important to know how much work you can take on so that you do not exhaust yourself. Of course, it is natural to have the desire to impress your boss or co-workers by performing well. Sometimes, you can only be at your best when you do not divide your attention to many tasks.
Only you will know when "possible" turns into "impossible". A key skill you need to learn in the workplace is learning to say "no".
#6: CREATE HEALTHY BOUNDARIES
I must admit! It is hard to ignore the popping work notifications. With the advancement of technology, we became reachable 24/7. To protect yourself from exhaustion, you can set boundaries early on. Leave your work on time and maximize your tasks in the workplace. Try to resist checking or responding to work emails and messages after your work hours or before going to sleep.
#7: ASK FOR HELP
For many people, work can have a positive impact on our health and overall well-being. Businesses simply operate better when the employees are physically and mentally healthy. So, it is worth asking your manager how he or she can help you perform well in the team. See if you can work together to adjust your working conditions to make sure everyone feels comfortable at work.