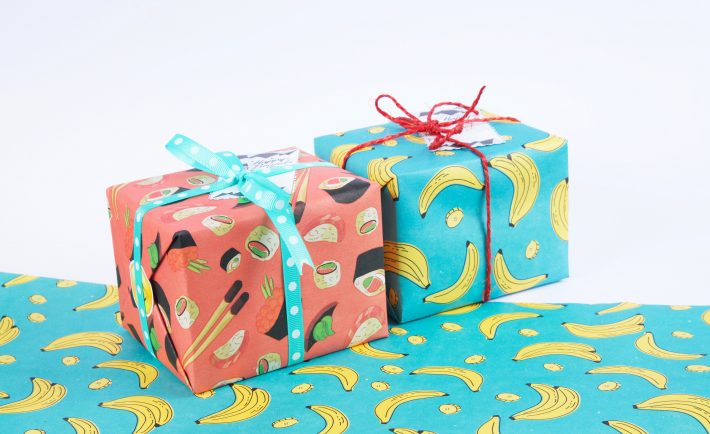 Image Credits: unsplash.com
Here's a warm welcome to May from all of us at Money Digest.
With the increase in community cases recently, the government has encouraged residents to limit their social interactions.
For those planning to tone down this year's Mother's Day celebration, given the current situation, how about having a simple meal at home? Just in case you're unaware, you can still keep to the eight-person limit for now.
As you prepare your mini celebrations for mummy, allow us to share some Mother's Day gift ideas for children and adults who like to DIY.
#1: Meaningful bilateral self-portrait
Make mum a meaningful bilateral self-portrait with two halves of your photo! You can choose your favourite childhood picture and attach another current adult photo to make one whole. Or, if you have kids, use your child's picture to mirror the other half.
#2: Handmade everlasting flowers
Are you thinking of getting flowers for the first woman in your life? While real flowers are pretty and can instantly lift a person's mood, their lifespan is relatively short. Not to mention, they are quite expensive too. Click through the link to view 12 DIY paper flower types you can make for 9 May.
#3: Creative stone paperweights
See if you can grab hold of some fabric scraps from a friend or neighbour who likes to sew. If not, visit Daiso to get some affordable printed fabric. Then, find a heavy pebble and cover it with your choice of material. There you go, a simple but useful paperweight made with love.
#4: Lovely stitched card
With most things going digital nowadays, wishing mum a Happy Mother's Day can be done in a simple text message. But we believe the old school way of writing cards would definitely be a great surprise for all mummies!
Don't just pick one off the shelves. Make a simple stitched card along with your handwritten message. All you need is a printed heart template, a needle, and coloured threads of your choice. Paste the template lightly on your card, poke holes along the heart's outline, and run the strings from end to end. Easy peasy.
#5: Practical coaster creation
We're not sure about you, but we think most households have watermarks on their desks or dining tables, thanks to the absence of coasters. Make mum one if she doesn't already have it.
All you need is to purchase some adhesive-backed felt (as the base) and coloured ones from Popular. Cut them into different shapes and sizes, and then paste them on the base to form your unique one-and-only practical coaster! Make a few designs, so mum has enough replacements to last her through the year.
For more creative gifts and adorable card ideas, click here and here. Blessed Mother's Day to all the superwomen in the world!