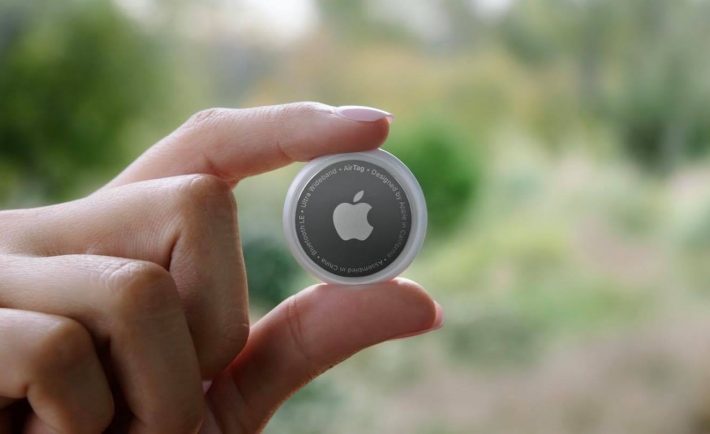 Image Credits: Image Credits: facebook.com/MaximaMorelia100.9
Are you looking for the perfect present for that one friend who loses absolutely everything? Search no further than this list of location trackers.
People who tend to forget where they last placed their items can benefit from location or GPS trackers such as Apple AirTag and Samsung Galaxy SmartTag. These trackers can be used for a variety of ways such as locating where you parked your bicycle or locating your beloved pet. People who are suffering from memory loss may also use these devices as aides.
On that note, here are 4 location trackers that can be purchased in Singapore.
#1: APPLE AIRTAG
Before its launch in April 30, numerous Apple fanatics have been raving about the technology of the Apple AirTag. Apple AirTag aims to provide its users with an easy way of tracking your items. You can attach this portable AirTag to your keys, slip it to your backpack, or place it at the back of your iPad.
Locate your item by asking Siri for help (e.g., "Hey Siri, find my bag!") or by playing a sound on its built-in speaker. You can activate its alarm by using the Find My app. If it is hiding nearby, you can simply follow the sound and end your search. If you have misplaced it outside, you can assign a phone number to a lost AirTag.
When it comes to privacy, Apple has put several measures to ensure that the AirTag cannot be misused. For starters, you cannot activate an AirTag on behalf of someone else. Secondly, the AirTag will draw attention to itself by playing a sound if it has been separated from its owner for a long period of time. Lastly, your iOS devices can identify if an unknown AirTag is travelling around with you. This will give an alert that the unknown AirTag's owner can see your location.
Price starts from S$45 at apple.com/sg/airtag.
#2: SAMSUNG GALAXY SMARTTAG
Samsung's Galaxy SmartTag is a small, battery-powered device that you can attach to your important items such as your wallet or backpack. It is a black square device with a hole for your key ring or clip. As a responsible pet-owner, you may attach it to your pet's collar too. Once it is set up, you can link it to your Samsung account. The tag can be located using the SmartThings Find app on your phone.
Activate its sound feature by tapping the ring button on your mobile and follow the familiar sound. Even when you are offline, the Galaxy Find Network can be used to find your SmartTag privately. Furthermore, it is easy to retrace where your tag has been by scrolling through its history.
Price starts from S$34.90 at mobyshop.com.sg. You can also purchase the SmartTag from different stores.
#3: NUT MINI SMART TRACKER
One of the most affordable GPS trackers in the market is the Nut Mini Smart Tracker. Its lightweight and compact design weighs no more than 70 grams. Speaking of its compact design, it is as small as a mobile SIM card. Its size makes it easy to insert it in your wallet, your car, or your child's bag. It is compatible to both Android and iOS devices.
All you need to do is to beep the button to know where the item is. If your item goes out of range, it will alert you through its application. The only downsides to this tracker are the lack of an emergency button and the lack of a battery life indicator. Considering its price of about S$9.52 in Shopee, it is already a steal!
#4: ORBIT SMART TRACKER
Save yourself the hassle of searching for your misplaced items by attaching the Orbit Smart Tracker to your keys or your purse. If the Orbit is within the range, it will play a loud sound. This will help you locate your item. If you lose your phone, you can press the button on the tracker to make your mobile phone ring. This works even when you are on silent mode.
It is possible to know the history of the tracker too. Give your memory a break and let the app tell you where you last left your item. This way, you will know where to look first. What is more? You can take the perfect selfie by setting up your phone and using the Orbit as a camera remote.
This tracker has a replaceable battery, a battery notification, and no yearly subscription. Having a replaceable battery reduces product wastage. Get your own Orbit tracker on eezee.sg for S$46.27 (exc. GST) or on shopee.sg for as low as S$40.50.
The abovementioned location trackers can locate your prized possessions as well as your beloved pets and family members. Leaving your home knowing that your valuables are protected can be possible with these tracking devices.