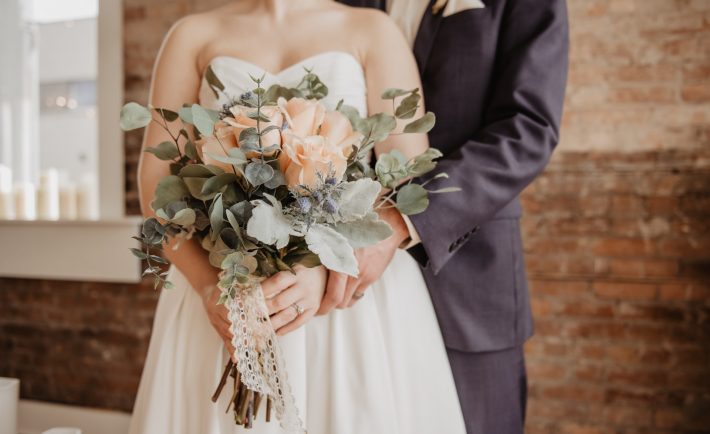 Image Credits: unsplash.com
Even for experienced event planners, wedding planning can still be overwhelming. From customizing the wedding invitation cards to booking nearby suppliers and creating seating charts, there are lots of elements that need to be taken care of. Fortunately for us, there are a slate of online resources that can help you make your Big Day memorable.
Best of all? All these five website builders are free to use. These websites are user-friendly and come with useful features. Turn your vision into reality by creating the best wedding page for you and your beloved partner.
#1: ZOLA
Zola offers beautifully modern templates decorated with calligraphy, illustrations, and customizable color palettes. Choose from templates with vibrant florals, minimalist graphic lines, stunning watercolors, and more. Its features include password protection, photo gallery, travel information, questions for guests, FAQs, itinerary and RSVP management. Your guests can also shop for registry gifts directly on your page.
#2: JOY
If you are looking for a free wedding website that doubles as a mobile app, search no further than Joy. If your guests download the app, they can interact with you and other guests by uploading your wedding photos, which they can share on Facebook or live stream during your wedding.
Joy offers features such as photo album, RSVP management, welcome story, customizable fonts and colors, wedding party bios, and wedding party highlights. Multiple people can become admins to help ease the planning process. What's more? You can change the CSS to tweak the little details and include your names in the URL.
#3: MINTED
Pick out a template from a wide selection of stunning designs and customizable colors with Minted's free wedding websites, which have matching invitations available. Use Minted to create multiple event RSVPs, add your wedding story, provide maps and directions, and introduce your wedding party. Other features such as uploading a photo gallery, customizing pages, and having a personalized URL comes with the paid version.
#4: THE KNOT
With its hundreds of template designs and color schemes, The Knot is one of the most well-known wedding websites today. It allows you to personalize the website URL with your names, to upload your photos to tell your story, to track your guest RSVPs, and to synchronize all the information to its app.
Find a design made to suit your style. Since your love is special, your wedding website should be the same too!
#5: WIX
Wix is one of the most recognizable website builders. Join the millions of people who have created their own website at Wix for free. Since Wix does focus mainly on weddings, there are a limited number of wedding website templates here. However, you are free to customize its features such as creating photo galleries, choosing colors, adding mobile optimization, using unlimited fonts, scroll effects, attaching Instagram widget, and using other advanced features such as animation and video backgrounds.
The free version comes with ads, and you will need to purchase the premium version to get rid of it. Furthermore, Wix does not include an RSVP feature.