For parents, finding the perfect weekend place to spend quality family time with your loved ones can be challenging. Sometimes, it can even turn into a headache. But finding a place to spend your weekends shouldn't be hard. It should be easy, intuitive and inexpensive. Now, thanks to Qiren Organisation, you can get rid of those worries.
Having previously equipped its premise with an indoor play area, gym, library and cafe, Qiren Organisation continues to upgrade its premise with new kids-friendly facilities for families to enjoy.
Here are some interesting activities that you can look forward to with your family for the whole day. And the best part is that you don't have to fork out a single cent. Isn't that great news?
Start Your Morning With Healthy And Nutritious Snacks At Nestle's Cereal Bar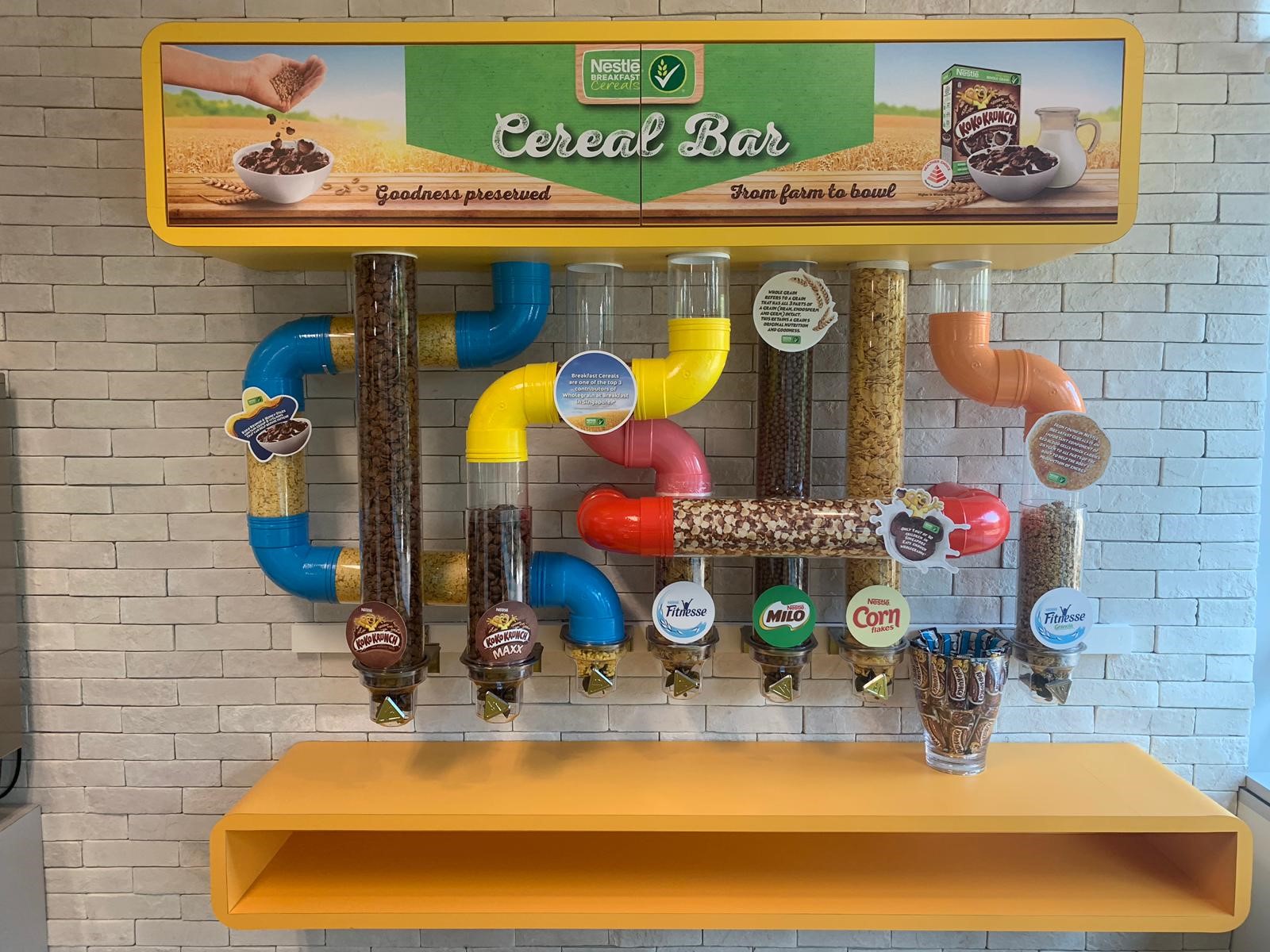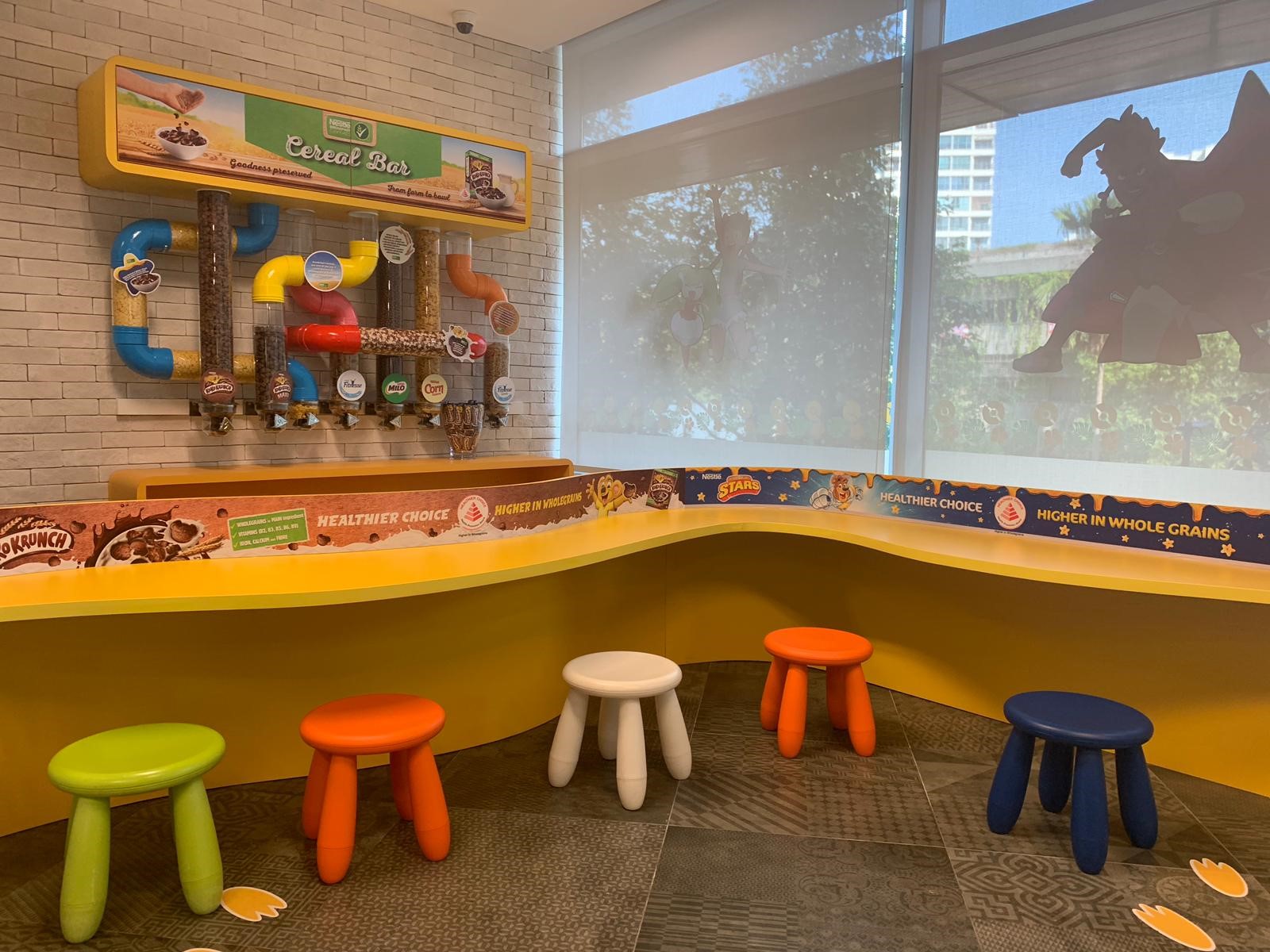 Every parent knows that breakfast is the most important meal of the day. It is THE meal that kick-starts your kid's metabolism for the day. It also gives your child the energy to last him/her throughout the day. Moreover, breakfast is the best opportunity for parents and kids to sit down together to spend quality time as a family. What better way to encourage the habit of eating breakfast than a cereal bar where kids get to design their own Nestle breakfast bowl?
From kids' favourite Nestle's Healthier Choice cereals such as KOKO KRUNCH, HONEY STARS, MILO Cereal Balls to other nutritious Adult options like Fitness Granola, you and your child will be spoilt for breakfast choices.
Note: This facility is available in both Qiren Organisation's Tampines premise and Jurong East premise.
Be Dazzled By How AndSoForth Jr. Bring Stories To Life With Your Child
Breakfast is just the start of a whole day of fun for your child. After filling their tummies with the healthy and nutritious breakfast from Nestle, your child should get ready for a ball of a time. Why? Because an exciting storytelling adventure awaits your child.
Qiren Organisation has collaborated with 'AndSoForth Jr.' to bring storytelling to live at its premise on the weekends. After breakfast, your child can head to the library where engaging stories will be narrated. The stories include kids' favourites like 'The Three Little Pigs', 'Beauty And The Beast' and 'The Ugly Duckling'. During the storytelling session, he/she will be fully engaged with the actor/s, music and props for an exciting time.
Want to know what stories will be brought to life by AndSoForth Jr.? Simply follow Qiren Organisation on their Facebook page and stay tune to the story lineups.
Note: This activity is available in both Qiren Organisation's Tampines premise and Jurong East premise. Please also note that the stories and date/time are subject to changes.
It's Time To Enrich The Mind And Let Your Child's Creativity Run Wild In The Lego Room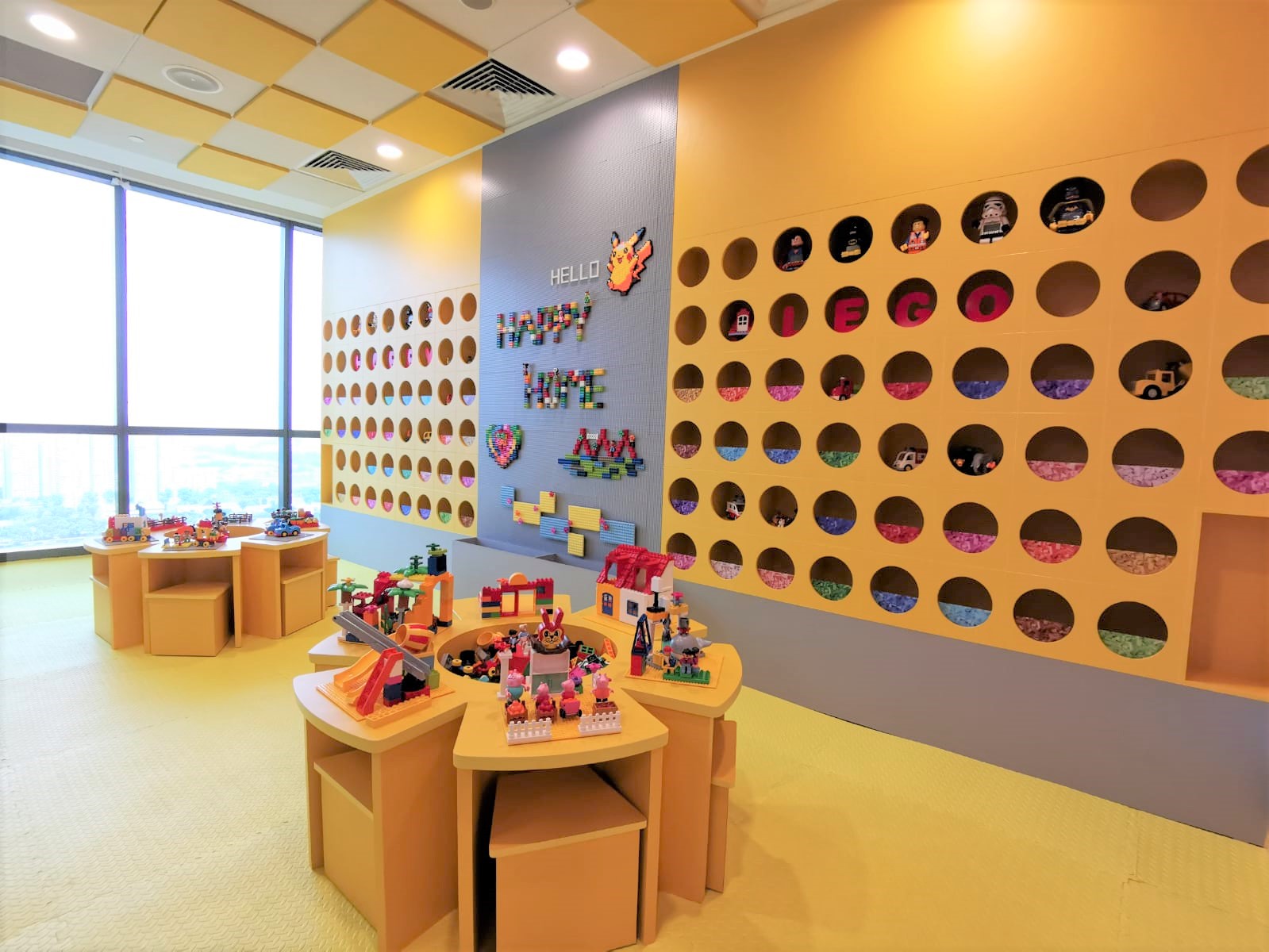 Creativity is the way of life where humans take two seemingly disparate ideas and connect them with a unique interpretation. The ability to think creatively has already been dubbed the skill to have in the 21st century. But the journey to nurture one's creativity has to start from young through the right exposure.
One way to let your child's creativity blossom and take shape is to let their creativity roam freely with Lego in Qiren Organisation's newly minted Lego room at Qiren Organisation's Jurong East premise. Besides the fun factor in assembling your child's own Lego creation, Lego has been scientifically proven to make one smarter and aid in development of key skills. You can leave your child here for the rest of the afternoon and let their imagination run wild!
Note: This facility is available only in Qiren Organisation's Jurong East premise.
Encourage Your Child's Development While Having Fun At The Indoor Playground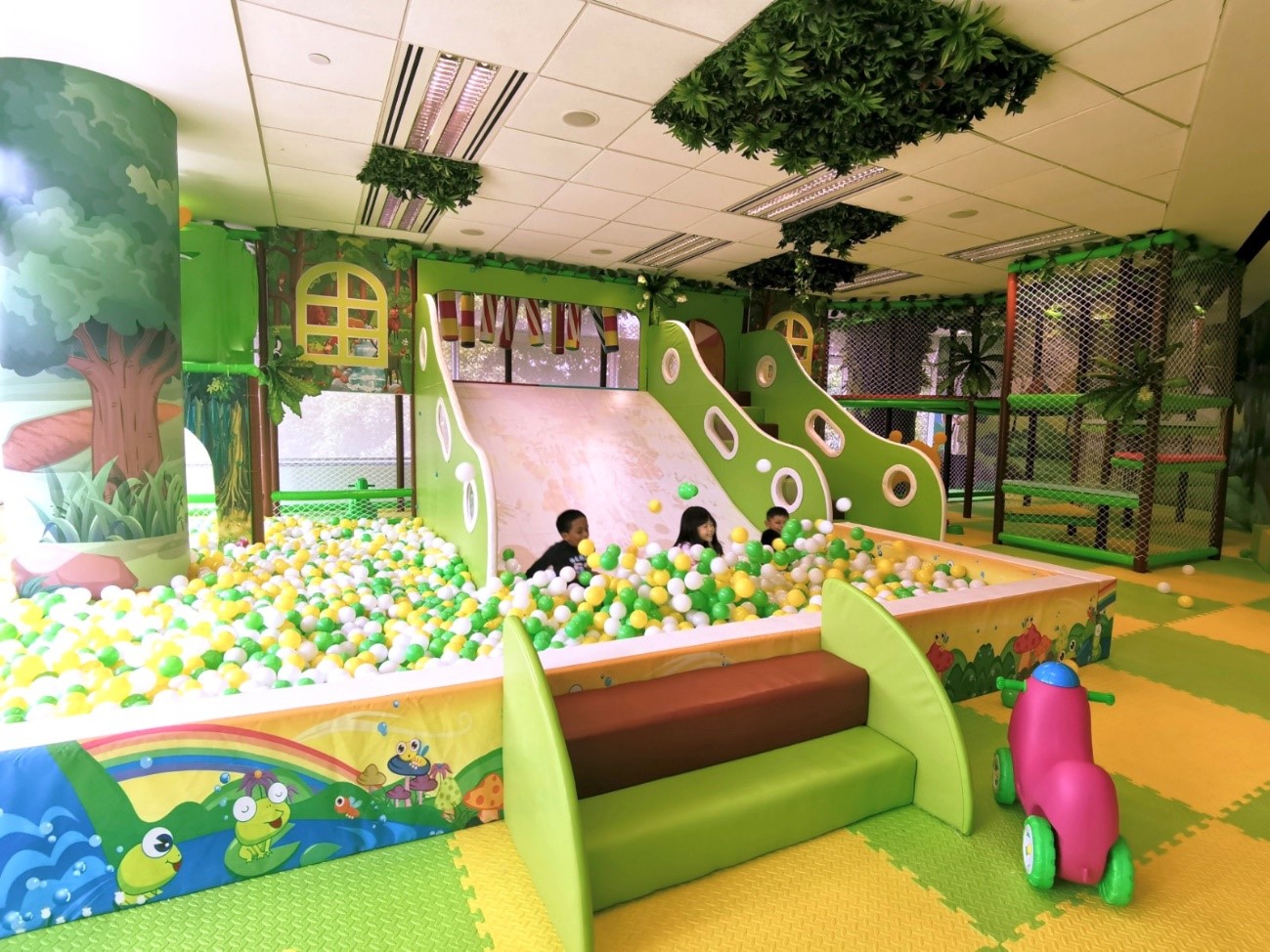 Another addition to Qiren Organisation's existing set of facilities is an indoor playground that is designed to encourage children's play time. Recent years of research has shown that play is the key to physical, mental, intellectual and social well-being of children.
Having the right amount of play time can have a huge developmental impact on children to develop holistically. Even Albert Einstein once said, "Play is the highest form of research". Play time also lets children build their motor skills, from jumping, balancing, landing, pushing to turning.
What better way to encourage play time with an indoor playground that lets your child play to their heart's content, regardless whether it rains or shines?
Note: This facility is available in both Qiren Organisation's Tampines premise and Jurong East premise.
Everyone Is Invited To Spend The Weekend Together At Qiren Organisation's Premise
For a limited period of time, Qiren Organisation is pleased to invite everyone to visit them at their new facilities to check them out and enjoy them. It is also the chance for you to enjoy quality time with your family as you chill and relax.
From 7th September to 6th October 2019, the public will be given access to the new facilities. If your family is looking for a great place to spend your weekends, you wouldn't want to miss this complimentary event. It will be a whole day of fun for you and your family. Simply download the People's App to enjoy the facilities that are exclusive to registered members on the App.
P.S. Don't forget to claim a complimentary drink during the open house after you have downloaded the Peoples App on your smartphone.
Tampines Office Address:
9 Tampines Grande
Level 2
S528735
Jurong East Office Address:
2 Venture Drive
Vision Exchange, Level 21
S608526