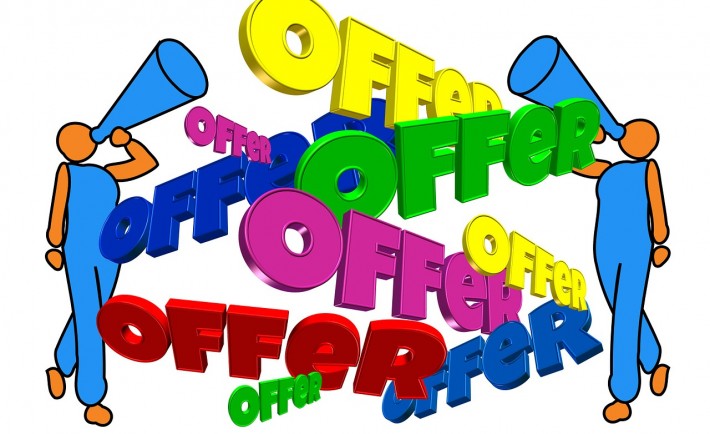 Image Credits: pixabay.com (License: CC0 Public Domain)
As awkward as this may seem in the context of our Asian culture, if you asked for a good deal…there is a higher possibility of receiving it.
Confidently, politely, and effectively asserting yourself towards the seller, the owner, or the company itself can help you increase both your knowledge and your savings. Apply this notion in these situations:
1. NEW FEES OR CHARGES
New fees or charges can exist if your cable, telecommunications, or other services provider changed their terms. Perhaps you received a lengthy letter, which you ignored, but it is your right to know what these new charges are for. Some companies are open to suggestions and negotiations. So, do not hesitate to ask them for an informative explanation.
2. FLEA MARKETS, SALE FAIR, OR THRIFT SHOPS BARGAIN
Say you are at a flea market, sale fair, or thrift shop and you found a book trilogy but the prices seem high. Instead of challenging the seller in a negative tone (e.g., Why is the price tag so high? or The books are not even in good condition!), you must show your adoration in a positive tone.
For instance, you may tell the seller that you admire the author very much and that you are willing to take home all of it for a discounted price of S$10 (i.e., getting the third book for 50% off). The seller would most likely agree since your approach was respectful.
3. DISCOUNTS FOR GROUPS
I worked previously at a yoga studio that offered cheaper prices if you went for their group classes. It goes the same for other fitness centers or beauty salons especially if they had recently opened. Group discounts can be availed by family members or friends. All you have to do is to ask the counter if they offer it because some of the special rates maybe unadvertised.
4. DISCOUNT FOR MINOR PRODUCT ISSUES
Smart shoppers use minor product issues such as slightly bruised home decorations or missing buttons as bargaining tokens to get at least 5% discount. For example, you noticed that the milk at your local mart is expiring soon, you may ask for a reasonable discount at the counter.
They are most likely to agree to this because they are able to keep you as a loyal customer at no significant price loss. 🙂