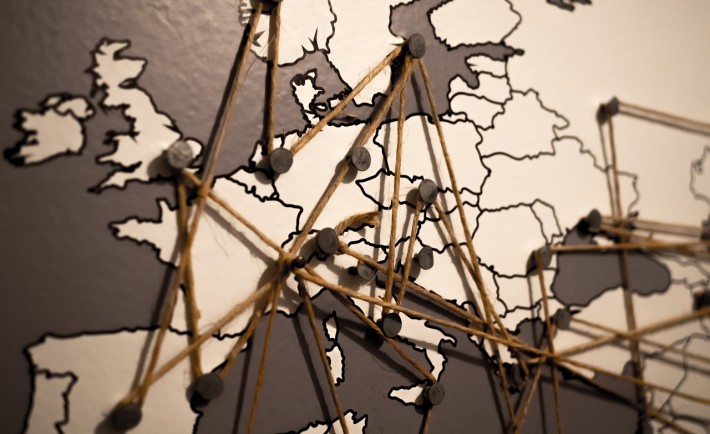 Image Credits: pixabay.com (CC0 Public Domain)
Do not taint your vacation by becoming a victim of the latest travel scams targeting unsuspecting tourists. From your expensive belongings to your personal safety, the risks of scams are overwhelming. The finest form of protection in these situations is to be forewarned.
1. THE PHOTOGRAPHY SCAM
The wonderful backdrop of Bali's serene sunset deserves to be encapsulated forever through a photograph. As quick as you are, you gathered your group to take a special "jumping shot". Then one of the locals approached you and offered to take your group photo for free. Seconds later, your newfound friend disappears with your expensive camera.
Bustling city attractions are the most vulnerable places for this scam. Do not be fooled! If you have to take a photo, it is best to ask your fellow tourists and return the favor to them.
2. THE PIZZA FLYER SCAM
As a busy tourist with a fully packed schedule, you are bound to forget about your meals at times. A promotional pizza flyer slipped beneath the doors of your hotel room seems like the most convenient choice. So you gave your payment details over the phone and end up waiting for nothing. There was no pizza and you just gave your credit card details away to a stranger! Cue the *panic* music here.
This is why it is best to check with the authorization of the fliers first at the hotel's concierge.
3. THE FAULTY TAXI METER SCAM
Using the different modes of transportation overseas will make you realize how lucky you are that Singaporean taxi companies are very well-regulated. But in other countries, the taximeter can be faked. Your driver may overcharge you by not stopping the meter while he takes a "toilet break" or by wiring the meter itself. To avoid this you must negotiate the rates beforehand, have your map handy, and ensure that the meter is in tact.
Here are the other taxi tips by Christine Kaaloa :
4. THE BOGUS WIFI HUB SCAM
Modern technology paved way for keeping all your information such as credit card details (via Blogshop sites), savings account details (via internet banking), and school data (via university portal) in one place – your laptop or Smartphone. And as you login through the "free WiFi" at a terminal, you can fall prey to hackers. Hackers may set up unsecured WiFi spots in public locations in order to access of your device and steal important information.
Avoid this by asking which WiFi connection belongs to the establishment and by bringing your own pocket router while you travel. Consider the affordable portable WiFi Router available at Changi Recommends.