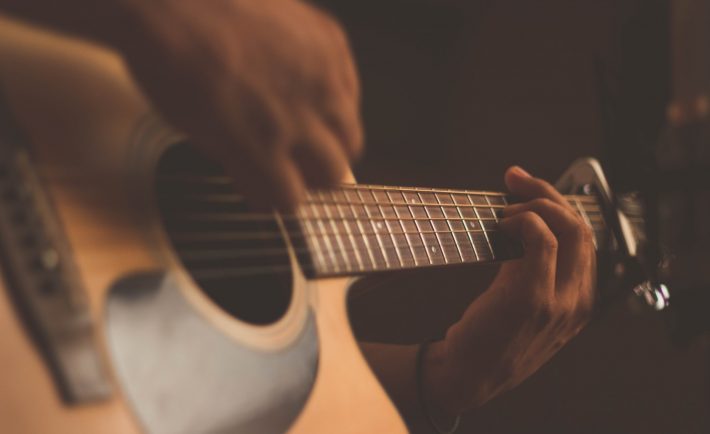 Image Credits: unsplash.com
To minimize the further spread of COVID-19 in Singapore, the Ministry of Health (MOH) has implemented some social restrictions. This includes social distancing measures such as the closure of entertainment venues (e.g., bars or cinemas), suspension of religious services, and closure of enrichment centers. Organized tours in public venues such as sightseeing or guided walking tours will also be suspended. All these will take effect from March 26, 2020.
With the closure of various entertainment venues and other establishments, how can you efficiently pass time without spending too much? Well, you can look thru this list and employ what you fancy.
#1: CHANNEL MARIE KONDO
Channel your inner Marie Kondo by de-cluttering your home. Categorize your items based on its usefulness or its personal value. Find things that are important to you or your family. Keep these items as neatly as possible. For the rest of your items, you can either junk or donate them. It is cathartic to go through your belongings and to see how neat your area has become.
#2: PRACTICE YOGA AND RELAXATION TECHNIQUES
This is the perfect time to focus on yourself and your wellbeing. An ancient practice that has been known to relieve stress is Yoga. Search through countless free beginner Yoga classes on YouTube. I recommend starting with Blogilates or Yoga With Adriene as they have a library of videos for different levels of strength.
#3: GET FREE AUDIOBOOKS
Speaking of libraries, you can get free audiobooks from openculture.com and audible.com. Keep yourself company with books that can help improve your skills or help drift your mind. These websites include free audiobooks for kids too!
#4: GET FREE PC GAMES
Believe it or not, Epic Games offers two excellent PC games free of charge. I am referring to Watch Dogs and The Stanley Parable. Simply add these two to your Epic Games account anytime before March 26. Creating this gaming account is also free.
#5: ENJOY FREE GUITAR LESSONS
Take up a new hobby or brush off the dust from your guitar by signing up for the three-month subscription of Fender. This three-month free trial allows you to learn how to play acoustics including ukulele from the comforts of your home. You can track your progress anytime using any devices. Note that although a credit card is not required, this promotion is limited to the first 100,000 sign-ups.
#6: CREATE A BLOG
I manage my Cabin Fever using the best way I know how – through writing my thoughts. I am very thankful for the extra time I have on my hands as I am able to write more on my MISS PSYCHOBABBLE Psychology blog. Turn your quarantine experiences into colorful stories by establishing a blog on free websites such as blogger.com or wordpress.com.
#7: PRINT COLORING PAGES
If you need to keep your kiddos busy and stimulated, consider printing coloring pages for them. Crayola offers free coloring pages, which are categorized by season. Simply round up the coloring materials in your home and start getting creative.
#8: MAKE A DONATION BOX
Collect clothing and nonperishable items that you no longer want or need. Select items that are in good condition and store them in a donation box. You are not only giving your belongings to the people in need, but you are also cleaning up your home.
#9: TAKE SOME PHOTOGRAPHS
Wake up to a new perspective by taking photographs of things around your house. Do you see the pretty vase on top of your coffee table? Use your smartphone or a stand-alone camera to capture that moment. You may also peek thru the world outside of your window and take some snaps. Upload your best photographs on Instagram and cap it off with a witty caption.
#10: CONNECT WITH YOUR LOVED ONES
Despite being at home for a period of time, you can still connect with your loved ones through online platforms such as Skype, FaceTime, and Facebook Messenger. Who are the people whom you normally do not see? Consider giving them a call now.
Take care of your health and avoid shutting yourself from the world! 🙂