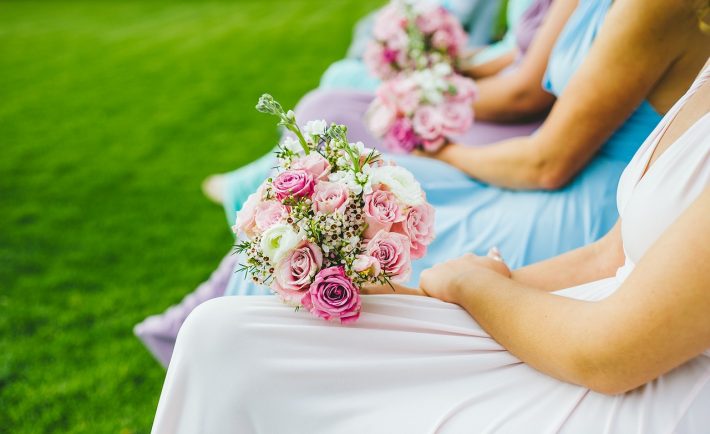 Image Credits: pixabay.com
A hen party is a bride's last hurrah before she ties the knot. Thus, it needs to be a special. Surprise your beloved bridal squad with these creative hen party ideas.
LET THE SWAPPING BEGIN
As fashionistas, your friends may be interested to throw a "Wardrobe Swapping Night". Start by choosing a venue by volunteering your own flat or your fellow bridesmaid's. After setting a venue, give the guests an ample amount of time to raid their closets. Ensure that everyone will bring clothing articles or accessories of good condition. Encourage each bridesmaid to share a story behind each item before starting the swap. Stories and negotiations will get better over a few drinks.
Not only will you free up some space in your closet, but you will be able to pass your stylish item to a friend that has been eyeing it for ages!
EXPLORE THE GREAT OUTDOORS
For adventurous brides who choose to navigate their lives on the active lane, you may explore the country's great outdoors! A weekend spent trekking, camping, and cycling is equally frugal and fantastic. Isn't it amazing to let your hair down and not worry about how you will look for a few days?
Enjoy dressing down and connecting with Mother Nature by visiting the Southern Ridges and the East Coast Park. The former is one of Singapore's best walking trails, which covers Mt. Faber, Kent Ridge, Hort, and Telok Blangah Hill parks. It spans through 10 kilometers of lush forest and canopy walkways. While, the latter is the perfect place to have a picnic with friends. Do not forget to bring water, sunscreen, and a hat. See the website of National Parks for more details.
TAKE THE TRADITIONAL ROUTE
One of the things that I look forward to experience as a child was having my friends over at my house. Relive your treasured youthful memories by having an adult sleepover. Suitable for a small group of people, having a sleepover entails an intimate hen party experience. What's more? You will be able to have proper chats while drinking your favorite booze.
Once your venue is set (e.g., the bride's flat), encourage everyone to bring their share of treats and drinks. Have a supply of indoor games ready as well. Do not forget the classic Twister, Scrabble, and Truth or Dare. You may also put a twist to these classic games by putting the groom's face all over the cards or other cheeky hints. Have your Netflix account ready as well!
Lastly, you may hire a person that offers home nail services. Cindy of Tenth Nail provides nail services at your own convenience. Her rates start at S$25 exclusive of the transportation and parking fees. Please book (by calling +65 9004 4605) at least three days in advance to secure her for your hen party.