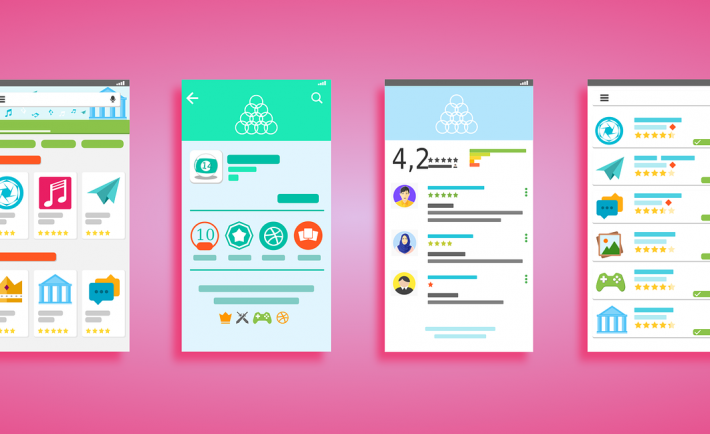 Image Credits: pixabay.com
Entertainment does not have to come with an excessive price tag! You see, there are hundreds or even thousands of mobile games available for Android and iOS. A lot of these games are available for absolutely nothing.
Whether a game is ad-supported or fueled on a "freemium" model (i.e., offering the basic services for free and the advanced features at a premium), the following games will surely make your commute less boring. What are you waiting for? Spice up your life with these free apps:
FOR THE ADRENALINE JUNKIE
Need a dose of speed in your life? Look no further as you download Gameloft's Asphalt series. People who enjoy racing games will be impressed by the Asphalt 8 and 9. Asphalt 8: Airborne was released in 2013 and Asphalt 9: Legends was released this year. These two installations involve dramatic chases and slow-motion collisions. The former involves cars that can perform outrageous aerial stunts in realistic tracks. While, the latter travels around the world to answer why you are legendary.
Personally speaking, I prefer Asphalt 8 as you can play with it offline. Both Android and iOS users can download these games for free!
FOR THE STRANGER THINGS ADDICT
Whether you are an avid fan of Netflix's Stranger Things or not, you will enjoy the nostalgic vibe that the Stranger Things mobile game radiate. The game starts inside the Hawkins Lab whereby Chief Hopper sets out to find the missing children. Each character has a specific set of skills, which he or she can use to unlock a certain chapter of the game. Controls are simple as you can just tap to walk or interact (e.g., punch). When you are tired with tapping, you can drag your finger across the screen to move your character. You need to figure out how to defeat each enemy without dying!
It its essence, you are diving into an adventure game involving combat and puzzle solving. Best of all? It is completely free! It exists without ads and in-app purchases.
FOR THE MAKEOVER ENTHUSIAST
I, for one, can spend countless commuting time on home design games. I love building things from the ground up. Finding a game that puts a twist on interior design such as incorporating puzzles will impress me to the core! Fortunately, a friend of mine recommended that I download the "Matchington Mansion". It is a no-cost puzzle game released by Firecraft Studios for both Android and iOS platforms.
The story starts with receiving a life-changing news. The player will inherit a massive mansion! The catch is, it is outdated and neglected. You are now on a mission to use your creativity and wits to decorate the house. Complete a series of puzzles to accomplish each task (e.g., revamping your bed). You may also visit your neighbors to unlock furniture and wall decoration options that are not readily available to you.
FOR THE ONE WHO LOVES MMORPG
MMORPG is short for Massively Multiplayer Online Role-playing Game. It combines role-playing video games with an option to interact with a vast number of players within a virtual world. Majority of the popular MMORPGs focus on traditional fantasy themes, often comparable to the in-game universe of Dungeons & Dragons. Some examples of globally popular MMORPGs include World of Warcraft, Star Wars: The Old Republic, and Ragnarok. For the sake of this list, I am going to put a spotlight on the latter.
Ragnarok is back! It is mobile form, Ragnarok continues the adventure that you left behind 15 years ago. Southeast Asian fans can play the Ragnarok Mobile: Eternal Love game on Android or iOS devices for free.
The game is a faithful recreation of the original online game with most of its contents remaining intact such as the character's jobs, costumes, and guild PvP. Players can access a wide varity of job classes including the brand new Blacksmith class. Furthermore, you may fight against other players in guild PvP to take advantage of the game's real-time combat feature.
Please note that its attractive 3D world is relatively new. Launching last month, there is still a long way to improve!