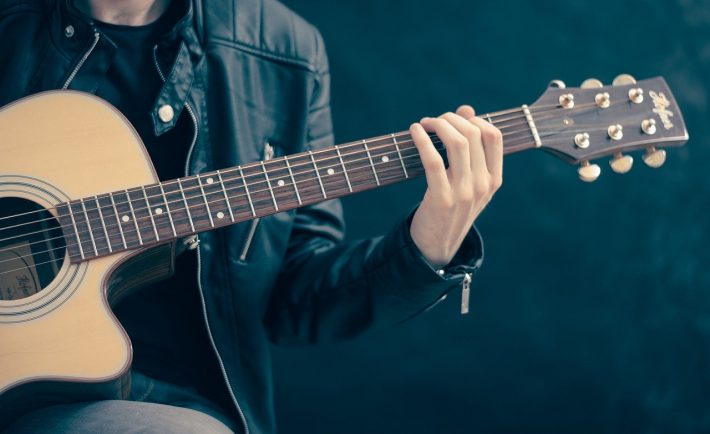 Image Credits: pixabay.com
Many musicians did not start out with huge paychecks, lavish cars, and bling on their necks. They have gone through the tribulations of life and paid their dues. Believe it or not, some of the greatest songs ever written surround interesting perspectives about money. Moreover, you can apply these songs to your own finances. This is when art imitates life.
So, sit back and relax. Turn your speakers on and immerse yourself in the "10 Greatest Songs Ever Written About Money"!
ABBA: "MONEY, MONEY, MONEY"
"I work all night, I work all day to pay the bills I have to pay. Ain't it sad. And still there never seems to be a single penny left for me."
It is troubling to listen to someone go through this situation. If you are living off from paycheck to paycheck, it is time to take a closer look at your finances. Are you saving a portion of your money for yourself? Consider asking for a pay raise or reducing your expenses to avoid letting your bills take up all of your wages.
BARRETT STRONG: MONEY (THAT'S WHAT I WANT)
"Money don't get everything it's true. What it don't get. I can't use."
It goes without saying that this is one of the famous money songs out there. It is a classic and rightly so! The first lyric is "the best things in life are free". I agree! Money cannot buy everything such as lasting relationships and happiness. It is all about striking a balance between your financial goals and your personal life.
THE NOTORIOUS B.I.G.: MO' MONEY, MO' PROBLEMS
"It's like the more money we come across, the more problems we see."
As I said, money cannot buy everything. Getting richer will not necessarily enrich your life. Money can become an instrument to reaching your financial goals. However, it is up to you to use it responsibly in order to help yourself and others around you. Remember that it is easy to be blinded by power and greed.
DESTINY'S CHILD: INDEPENDENT WOMEN
"All the women who independent, throw your hands up at me! All the honeys who makin' money, throw your hands up at me."
The late 90s and early 2000s brought-forth the age of women empowerment through girl bands such as Destiny's Child and Spice Girls. This song is all about financial independence and not relying on someone else to succeed. You can relate this message to Singaporeans of all genders and all ages.
THE BEATLES: CAN'T BUY ME LOVE
"I may not have a lot to give, but what I got I'll give to you. I don't care too much for money, money can't buy me love."
The Beatles are iconic for fusing important experiences and fantastic tunes. This song is a good reminder that you are not defined by how much you make. No matter how much you earn or how much you strive to earn, always remember the important things in life. Prioritize your "own currencies" and work towards these.
PITBULL FEAT. NE-YO: TIME OF OUR LIVES
"I know my rent was gon' be late about a week ago. I worked my ass off, but I still can't pay it though. But I got just enough to get off in this club."
Yes! It is tempting to give in to the YOLO movement. However, you must be realistic. If your finances are suffering due to your entertainment costs such as going to the clubs or casinos regularly then, you should stop. Take care of your responsibilities first!
CEE-LO GREEN: FORGET YOU
"Yeah I'm sorry I can't afford a Ferrari. But that don't mean I can't get you there."
Many people fall into a trap by keeping up with their neighbors. You do not have to waste your money to impress someone. Otherwise, you will end up poking a hole in your wallet and having a relationship with someone that is superficial. Invest on things that will benefit you in the long run!
THE BEATLES: FIXING A HOLE
"I'm fixing a hole where the rain gets in, to stop my mind from wandering."
This band is making another exposure in this list as this song highlights the simple solutions in life. Whenever I am faced with a problem, I always focus on the solution. Solutions do not have to be expensive. It pays to learn to do small improvements on your own than hiring a professional to do it for you.
ROLLING STONES: CAN'T ALWAYS GET WHAT YOU WANT
"You can't always get what you want,
But if you try sometimes,
You just might find.
You get what you need."
One of the biggest issues in trying to save funds is determining the difference between needs and wants. The essentials must come first while saving up for your wants. Over time with hard-work, you will be able to get both your needs and wants.
<MACKLEMORE AND RYAN LEWIS: THRIFT SHOP
"I am stunting and flossing and saving my money"
Take it from Macklemore and Ryan! You do not have to break the bank to look good or feel good. Singapore has tons of flea markets, thrift shops, and charity shops that can help you grow your wardrobe without spending too much.
Moreover, saving money on clothes can help you focus on more important financial goals!