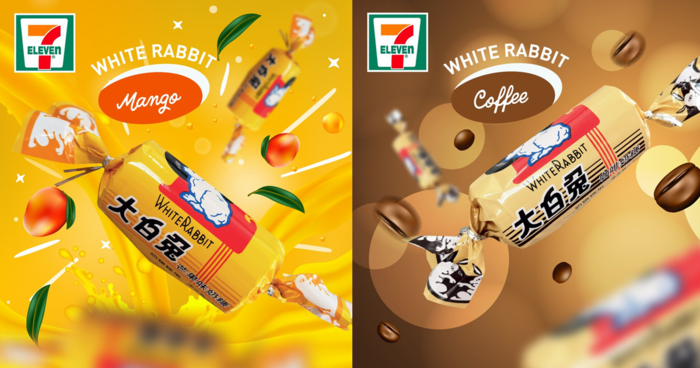 Try these new White Rabbit candies
Here's a twist to your nostalgic White Rabbit candy. 7-Eleven Singapore has introduced new flavours of the iconic sweets and they now come infused with flavours such as mango, coffee and coconut.
You can grab the candies at selected 7-Eleven stores, while stocks last.
White Rabbit Candy Coconut/Mango/Coffee 39g (U.P. $2 each) – 3 for $5⁣⁣
White Rabbit Candy Original 200g – $5⁣⁣
Here are the flavours to look out for: