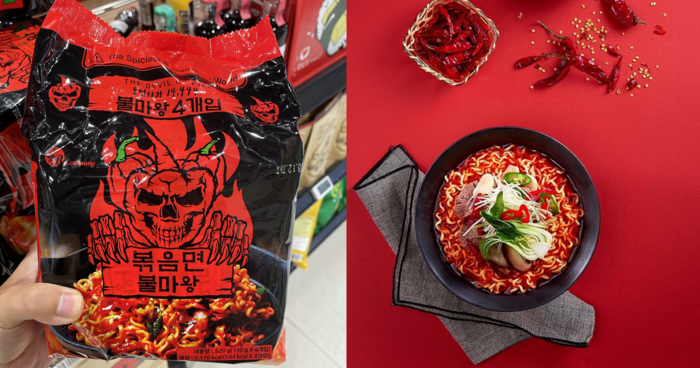 THESE NOODLES ARE NOT FOR THE WEAK
Are you a chilli head or spicy lover? This is the ultimate challenge for you.
Bulmawang Devil Of Fire Ramen, dubbed 'the spicest ramen in the world', is now available in Singapore. The ramen noodle is selling at $8.90 (4 packs) at FairPrice Finest and is said to be the world's spiciest ramen that comes with a Scoville scale of 14,444 SHU! To put that into context, the Shin Ramyeon has 2,700 SHU while the Samyang Extreme Hot Chicken Flavor Ramyeon has 8,706 SHU. 
The broth is made of the world's spiciest pepper – the Carolina Reaper and according to pepperscale.com, the Carolina Reaper is more than twice as spicy as the Ghost Pepper.
If you think you can take up the challenge, head over to FairPrice Finest and grab a pack now. Alternatively, you can also buy it from Shopee at $14.61 with free delivery.
Here's a review from MiddleClass.sg:
You have been warned.