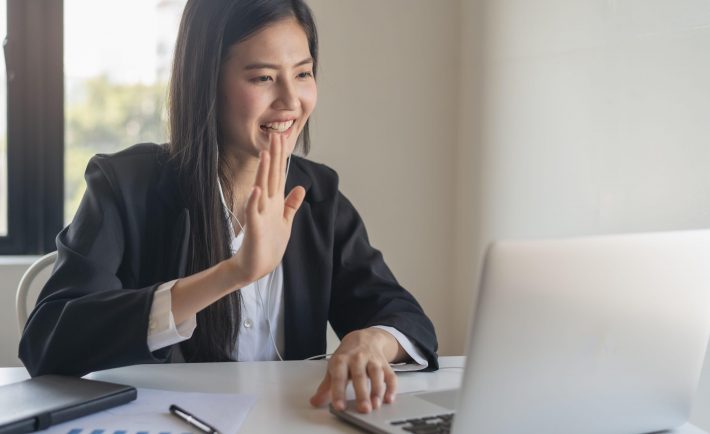 Image Credits: Brazen
Looking for a job is never easy. If you're still on the journey to seeking one, don't be dismayed. Keep trying even if you get no replies or unfavourable outcomes. The right time will come for you!
To help you in your job search, here are some valuable tips from recruitment experts from LinkedIn, Robert Walters, and Michael Page.
#1: Reskilling and upskilling
Feon Ang, LinkedIn's Asia-Pacific vice-president of talent and learning solutions said, "We will be seeing a workforce that values professionals who have diverse skills, both in the area of digital skills and soft skills."
She urges the public to start reskilling and upskilling in those mentioned areas, which applies to you whether you're looking for a job or adapting to your current position.
#2: Network on LinkedIn
"If you see something that interests you, like the panel or the experts that might be speaking at these (virtual) events, it is quite easy to reach out and say, 'hey, I attended this, and what you said was interesting'," noted Wendy Heng, Robert Walters' associate director of sales and marketing in the healthcare and supply chain sectors in Singapore.
According to Ms Heng, networking is important when it comes to getting direct job referrals. Compared to assessing a stranger through their resume directly, employers usually trust what the referee says about the candidate.
#3: Try and ride it out
If your financial situation allows, offer to take a pay cut and try for positions of a lower rank. However, do it with much care and consideration. This is because it might be a long way before you can climb back up again.
Ms Heng stated that some employers are wary of candidates that lowball the asking salary, as they think the applicant will leave the job once a better opportunity presents itself.
#4: Consider contract positions
As claimed by recruiters, organizations are careful about new recruitments and hiring managers are going through lengthier approval processes these days. As such, contract jobs are getting mainstream.
Michael Page's Singapore managing director Nilay Khandelwal advises job seekers to not see the contract job as a stop-gap measure but a chance to turn it into a permanent position.
"Even in a contract job, we're asking… what is the project going to be about, what are chances of conversion, what do I need to prove myself as well," he said, adding that employers are thinking about their long-term needs too.
#5: Treat it seriously
As you may be sending out multiple job applications, record each one in a list with a hyperlink to the job description, Mr Khandelwal said. That way, if a recruiter calls you for the initial round, you are able to address what they want in your answers, rather than scramble to recollect which job you had applied for and subsequently give a general response, he added.
If you've landed yourself a video interview, congratulations! Mr Khandelwal expressed the importance of setting up the device properly before the interview. Check the sound and video quality at the spot you are going to do the interview at, and know how to work around the screen if disruptions occur.
On the day itself, dress professionally, he added. While there's no need for a suit, put on a shirt at least. Put on your best smile so you don't appear robotic.
Now, go slay it!