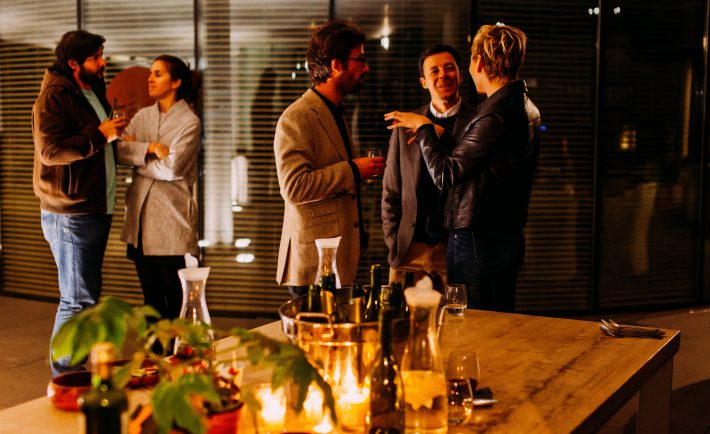 Image Credits: unsplash.com
You may have heard of the term "hidden job market" before, but what does it mean? And more importantly, how can you tap into it to find your dream job?
The hidden job market is made up of unpublished job opportunities. These are jobs that are not openly advertised, which means that you won't find them through a standard job search. So how can you access this secret section? Well, networking is one of the best ways.
In this article, we will show you how to network effectively and use it to tap into the hidden job market.
What is the hidden job market?
As mentioned earlier, the hidden job market is a pool of job opportunities that aren't advertised publicly. They're usually filled by word-of-mouth or through networking. This means that if you want to tap into this market, you need to be proactive and strategic in your job search.
So how do you access the hidden job market? One way is by following hiring managers and keeping an eye out for opportunities that match your skills and experience. You can also reach out to your network of contacts and see if they know of any openings in a particular industry.
Why is networking crucial to access the hidden job market?
Here's the thing: networking allows you to make connections with people who might be in a position to help you find a job. They could be people you know already, or they could be acquaintances who could introduce you to someone who's hiring.
But it's not just about finding a job. It's also about building relationships and creating prospects. When you network, you never know what might happen. You could meet your next boss or business partner, or you could find out about an amazing opportunity that's not even been advertised yet.
How can you use networking to your advantage?
Start by building relationships with people who work at your target companies. Attend industry events and connect with people on LinkedIn. And don't be afraid to ask for help. People are usually more than happy to give advice and initiate introductions. The bottom line is that networking is a powerful tool, and if you use it correctly, it can help you find job possibilities that you would never have otherwise known about.
Should you continue to network after you've found a job?
What if you've already found a job? Should you stop networking? The answer is a resounding no. Networking is one of the smartest ways to stay connected to people in your industry, and you never know who might have access to unpublished opportunities.
Think about it this way: networking is all about building relationships. And those relationships can come in handy down the road, whether you're looking for a new position or not. So keep those connections alive, and stay active on LinkedIn and Twitter. You never know who you might meet.
As we close, the hidden job market is a term used to describe jobs that are not actively advertised. There are several ways to access the hidden job market and we highly recommend networking. Networking can help you connect with people who may have information about lesser-known job opportunities. So brush up your social skills, it's time to get to work.